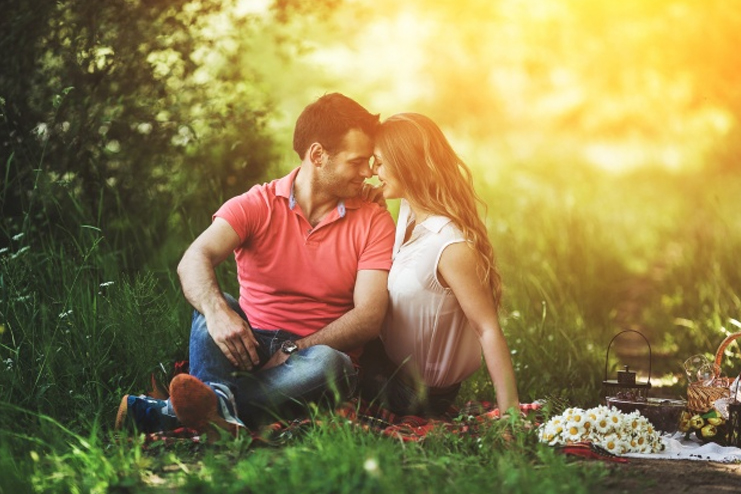 Couples enjoy staring at each other! Walking the long distance with hand in hand is a pleasure. The presence becomes priceless. The love birds are more habituated to say "we" than me or you. Is this all chemistry between two people?
When a couple notices that their chemistry is working great, they get more into the pool of love. They would be ready to drown into the pool together and imagine the ever after story. This is an unexplainable beautiful feeling. The feeling of being together is enough to keep a couple alive. But still, I would love it to be misleading and confusing at some point. The growing love raises more questions and thoughts. If you have a question of "how to identify if you both have great chemistry" then you must notice the signs.
You need not observe the signs of good chemistry secretly. Just remind the emotion you both feel when you are together. Before that look at the below signs of great chemistry, then you can proceed with recollecting those love moments. Here are a few signs that say you both have wonderful chemistry!
Signs That You Both Have Good Chemistry
1. Feels home holding hands

In the love movies and romantic scenes, couples hold hands. The duet songs start with holding hands. We think it is just filmy but that is the love gesture for couples. They fall short of words and they just want to romance by holding hands.
The warmth and safe feeling that comes when holding hands is a need for the love birds. The tight holding is an assurance of keeping safe and comfortable. You develop that unbreakable emotional attachment with the person doing this.
I would say going hand in hand during the walks and while watching movies adds joy to the moments. A cup of coffee with delicious ingredients wouldn't taste that great when the hands are apart. The tighter they hold their hands, the brighter the moments become for them.
So, how tight do you both hold your hands?
2. Never bored setting eyes on each other

This is too much to take for you! And it also seems like stupidity to keep on staring at one person unless you are in love with him or her.
If you are in love, you just don't want to take the eyes off the person. It is because you get enough of the person in a glance. The smile, attitude and the words, everything is adorable for you. So, you just don't want to stop staring. If you both don't stare at each other then don't call it great chemistry.
3. Togetherness can de-stress you both

Who doesn't have stress! Stress is within and around but it disappears when your favourite people surround you. Don't you notice this happening with you guys.
You forget the problems and pain that you were holding for long once you meet your lover. You raise with hope, passion when the precious ones come to you as a reminder. You are ready to take that stress as you know it flies away at the very moment you see your love.
In the world full of stress people find their ways of relieving stress. If you both are choosing your love as a stress buster, then you are totally into each other. Can you deny this?
4. No self-image after a conflict

Ego is a reality that you can't escape from when you are in love. Ego comes and goes but what stays with you is love.
You know that ego is temporary and you vote for love after every clash that happens to you. You just don't want to stay apart from each other. The resistance test that you give to yourself cant last more than a few hours or a day.
You just want to feel the love, emotions with your partner within no time. And you both don't even wait for a chance to talk, laugh together. Self control and resistance goes for a toss as your chemistry is stronger than your egoes!
5. Together time flies without Your Notice

Did you ever wonder- where did the time fly away when you are talking to your beloved? Let me tell you, no one manipulated the world clock to pass the time over. It is just that you both were lost in your world. You were so indulged in laughing together and having fun by teasing, annoying each other.
The good news is, you have adorable chemistry. The chemistry between you both can let the hours go like minutes and sometimes like seconds. If you want to define it as some magic, then why not?!
6. Fun in teasing and annoying each other

Your expressions are cute and the way you get irritated is funny. You are adorable when you make that frown face. Oh! It's not me who is saying all this for you. This is what your partner feels for you. And the very reason that your partner annoys you for no reason is this.
Remember, you did it to your partner as well. You just want to annoy your lover to see that lovely expression. The slight anger with sweetness is a lovely blend that you want. If you both have fun teasing each other, then the chemistry between you both is great.
7. A little PDA

I don't think this is an unexpected sign in the list for the couples. It is not that you wait for a chance to show off affection for your partner or both for one another. But if the situation permits, you don't hold back yourselves. You embrace your relationship in front of others and you are not shy about it.
Being clingy and touchy is not any wrong. Moreover, you can take it as a sign of good chemistry. You are just comfortable being together and closer in view of others.
8. You can't wait to see each other again

You wave your hand for a bye and then miss your partner after a few minutes. Leaving at the moment is a pain. You carry that pain of staying apart and you can't wait to see each other again. The held pain sweetly stays within until your next meeting. This is the joy of being together.
Though you both are virtually connected, you know the difference of meeting in person. The happiness is doubled up when your partner is in front of you. And it is worth waiting for the next meet.
The couples are happy to stay apart knowing that they make it up soon. How silly is love! And all this falls into chemistry.
9. Silence is pleasant for you

Silence is the most annoying thing that you can't take from anyone. But you couples feel it differently when they have the mutual understanding of silence. The romantic weather, love beside is enough at moments. If you both feel pleasant being silent, then you have unbeatable chemistry.
You are on the track even without a word. This is not something that is possible for people who have weak chemistry between them. But don't tell me your partner was silent there the other day and you felt bored. Then you are lacking chemistry.
10. You speak the same language

Here I am referring to the love language. You both are on the same page most of the time. You know what you both want or expecting.
It doesn't mean that you know you go wrong with expectations and knowing the needs of your partner with good chemistry. It is just that you don't find it hard to understand the needs.
There are a number of needs that you naturally expect from your partner. But what if you are expecting it at the wrong time or expecting too much. For this a bit more chemistry is needed. The need of sex, intimacy, support and affection are what naturally you expect. If you both are understanding this well. Then you have healthy chemistry!
The word itself says mystery. When you are trying to define a feeling or emotion as chemistry, it leaves you confused. So, these signs are common for the people in a love relationship.
Get them right and you will know how good the chemistry is between you and your partner.