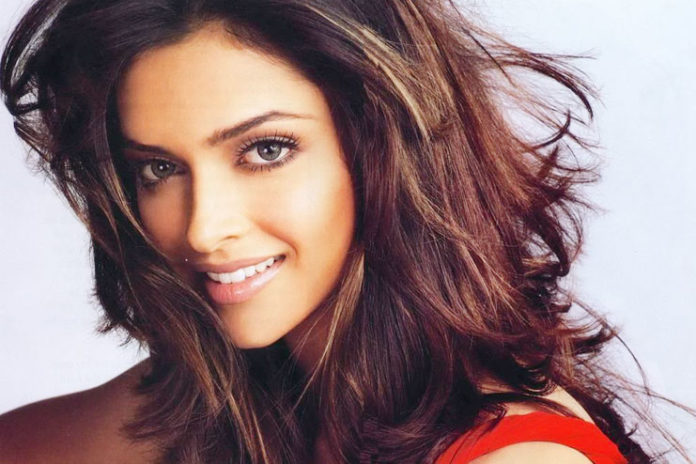 Beautiful hair is the desire for many woman, which can never be fulfilled. Lets face it! Stress, dandruff, pollution, sleepless nights and not taking care of your hair, all these comes together and make your hair more delicate as well as fragile to deal with. This can effect your hair directly, and without any hesitation or scalp react to it and lots of hair loss problems start to occur. One of the amazing and best beauty tips for hair by Ayurveda is by using neelibhringadi keram. An amazing hair oil, that you can even make at home, and get a gorgeous, long, beautiful hair.
Beauty Tips For Hair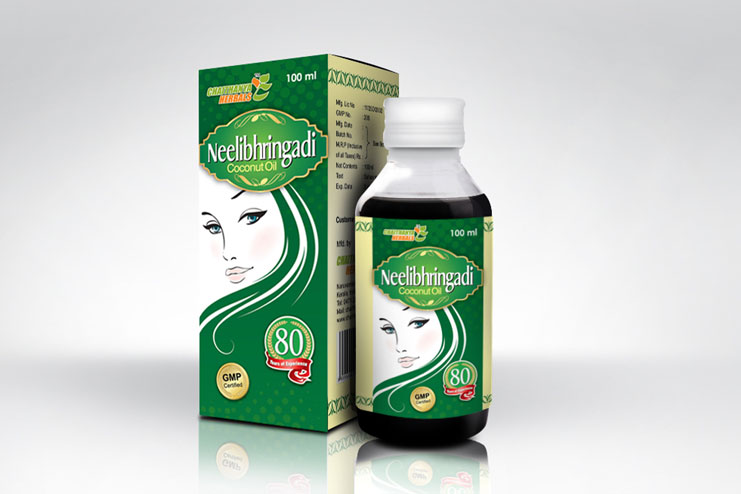 Neelibhringadi oil is considered as an ayurvedic as well as herbal hair oil that is helpful to promote hair growth, and prevent hair fall as well as hair loss. It can help to improve the quality, smoothness and shine of the hair. It can also help to treat premature greying of the hair among young women and men. It can also be used to treat the baldness or hair loss, dandruff or even scalp itching.
Neelibhringadi oil is basically used in Kerala, India. But nowadays, it has also become famous on the other Indian states as well as outside India due to its efficacy in the hair loss treatment.
Hair Care Tips Using Shikakai Or Acacia Concinna
Nelibhringadi Coconut Oil ingredients
Neeli swarasa (True Indigo) – Indigofera Tinctoria Juice
Shatakratulata (Karnasphota) – Cardiospermum helicacabum – decoction
Bhringaraja swarasa – Juice extract or decoction of Eclipta alba
Aja ksheera – Goat milk
Dhatri – Amla – Emblica officinalis
Nalikera Ksheera – coconut milk
Dhenudbhava – Cow milk
Mahishiksheera – Buffalo milk
Taila – Coconut oil
Gunjamoola – Root of Abrus precatorius
Yashti – Licorice – Glycyrrhiza glabra
Anjana – Aqueous extract of berberis aristata
The oil prepared with coconut oil base is called – Neelibhringadi Kera thailam
How to Make
Take the juices, milks and base oil, that is, coconut or sesame oil.
Then make a herbal paste (Kalka) with water or even with milk.
Now, you can mix all the ingredients of Neelibhringadi Oil and heat this mixture until only the oil remains in the base.
The remaining oil is also called Neelibhringadi Oil. If the coconut oil is taken as a base oil, then it is called Neelibhringadi Keram or Neelibhringadi Kera Thailam or Neelibhringadi Coconut Oil.
Leave this oil with the herbal residues for natural cooling for about 24 to 48 hours.
After the cooling, filter the Neelibhringadi Oil and discard all the residues.
Now, the oil is ready to use.
Benefits: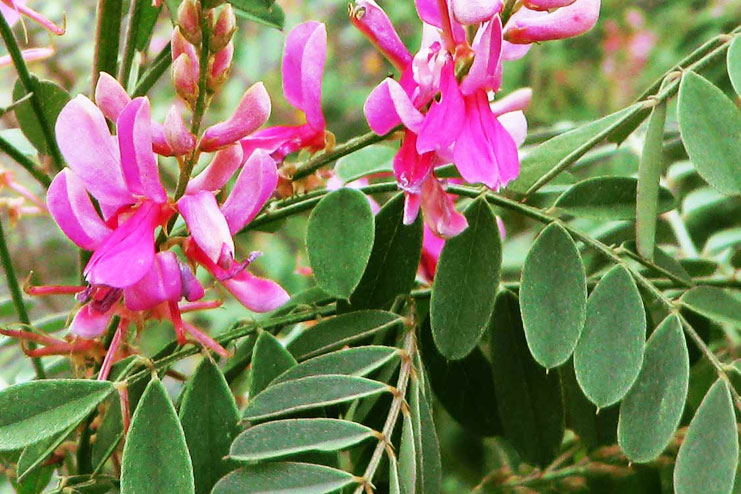 It is believed that Indigo plants have potent of antioxidant actions and antibacterial and anti-cancer properties. It also contains flavonoids, saponins, tannins, steroidal terpenes, phenols and anthroquinone. For centuries, it has been used in Ayurveda to treat depression, for the cancer, bronchitis and many other respiratory problems such as asthma, hemorrhaging, as well as problems with spleen, lungs and kidneys.
Cardiospermum helicacabum or Shatakratulata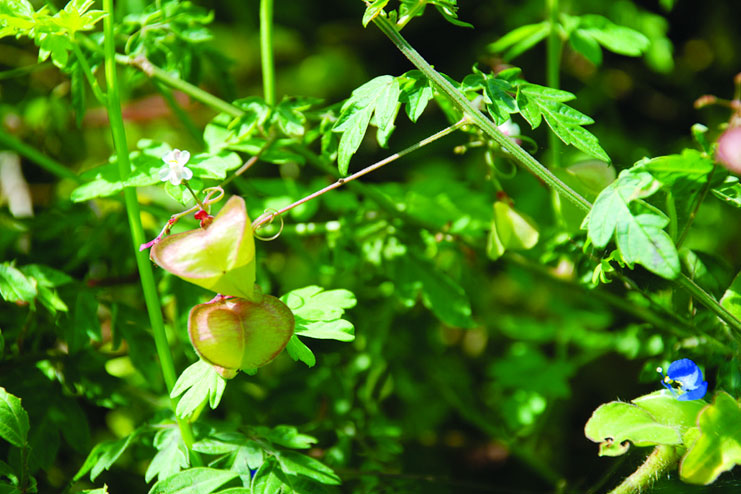 Cardiospermum halicacabum, is also known as the balloon plant, it is a climbing plant widely available in Africa, Pakistan, India& Afghanistan. This perennial herb is from Himalayas, and is being used for more than 6000 years for helping the hair growth and providing nutrients to your scalp. The oil can also act as a very effective external application for the arthritis and other painful conditions in the body. Two to three drops of this leaf juice can be used as a ear drops for ear ache. Its leaves can be used to cure for dandruff, when soaked in water and crushed well. This water is then used in cleaning off the hairs.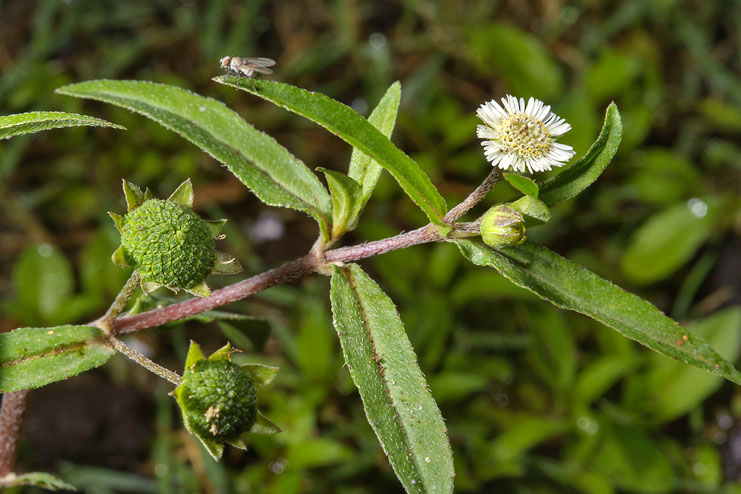 One of the most impressive as well as important health benefits of Eclipta alba is its ability to detoxify your liver, reduce the inflammation, soothing stomach, preventing certain types of cancers, stimulate the hair growth, boost the immune system, protect the eyes, as well as to lower the blood pressure. Historically, it is also most commonly connected with the Ayurvedic medicine, one of the traditional Indian form of treatment.
If you are also concerned about the premature hair loss or hair thinning, and dandruff, then by just adding a little bit of Eclipta alba to the hair regimen is one of the very good idea. It can also bemixed in with the shampoos to moisturize the scalp, prevent dry skin as well as consequent dandruff. Furthermore, it can also strengthen the follicles and follicle beds, preventing the hair loss and slowing down the conditions of male pattern baldness, by providing a rich luster to the locks. It can even promote the re-growth of the hair that has been lost, and speeds the growth of the existing follicles.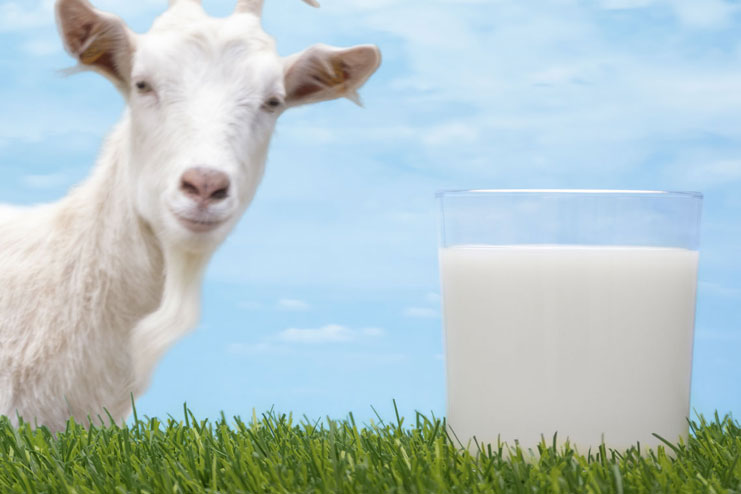 Goat Milk is considered as an amazing source of calcium, phosphorous, protein, vitamin B2 as well as potassium. Compared to the cow's milk, it is also very low in fat content. It also have high absorption of minerals in it like iron and copper and it is also useful in alleviating a number of health issues. It can help in making the hair soft as well as manageable. It is also a good product for dry scalp and dandruff conditions. It can help to soften the hair and smooth out nicks or the scratches across the hair strand. It can make the scalp healthier and is also less prone to the dryness. When it is added to the moisture in rich ingredients, it can make the hair moisturized as well as pliable and extremely healthy.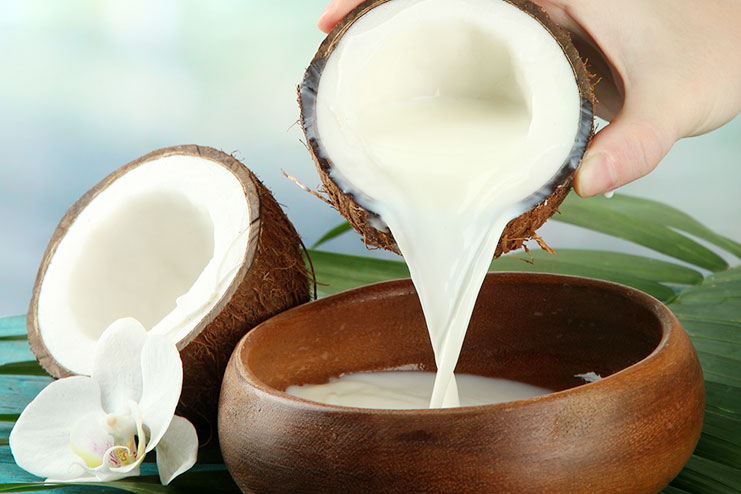 Coconut milk is packed with vitamins C, B1, B3, B5, E, B6, iron, sodium, selenium, calcium, magnesium as well as phosphorus. It also contains a very good concentration of lauric acid, fatty acids, a compound with many antiviral as well as anti bacterial properties. It can help to:
(a) Restore the dry, and damaged hair with its moisturizing properties, just by massaging for five minutes.
(b) It can promote the hair growth with its presence of essential nutrients for healthy hair, and boosting the hair follicles.
(c) By washing the hair with coconut milk, or using as a leave-in conditioner. It can help to add volume to the hair making it less greasy as well as conditioning the hair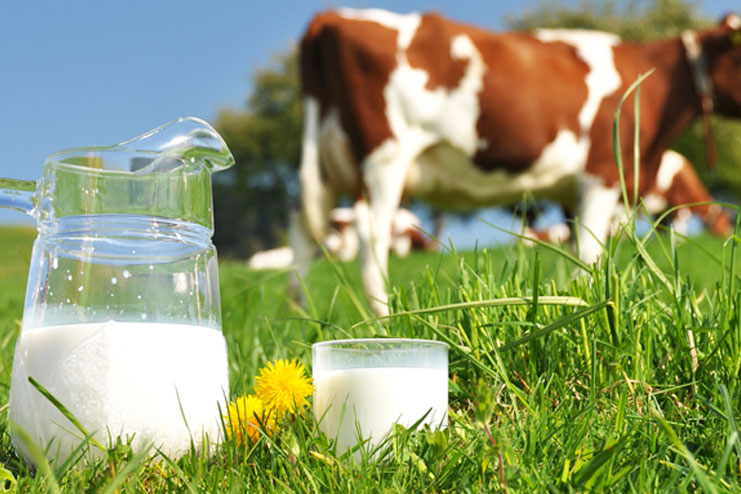 Milk is considered as a very great product for hair as it is very rich in vitamins as well as minerals which are vital for the hair health. No matter, whether it is consumed or applied topically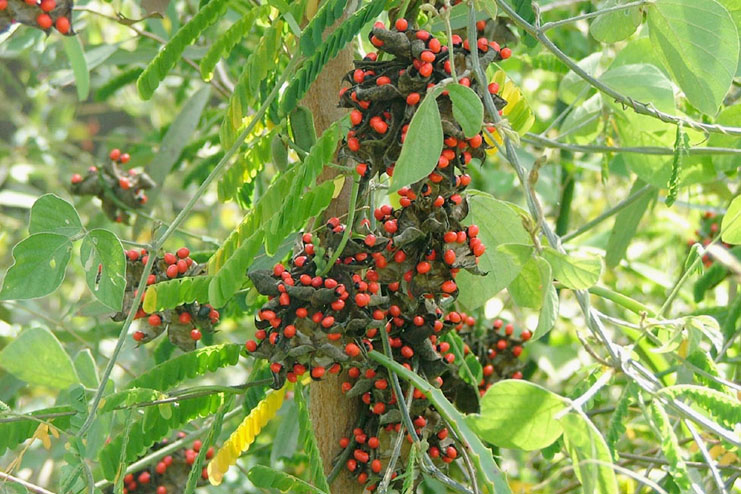 Abrus precatorius is basically a climbing shurb and it is also widely distributed in the Indian Himalayas. The seeds of Abrus precatorius are a recommended product for alopecia in traditional as well as folklore medicines. The preliminary phytochemical presence in the seeds oil revealed the presence of terpenoids as well as steroids.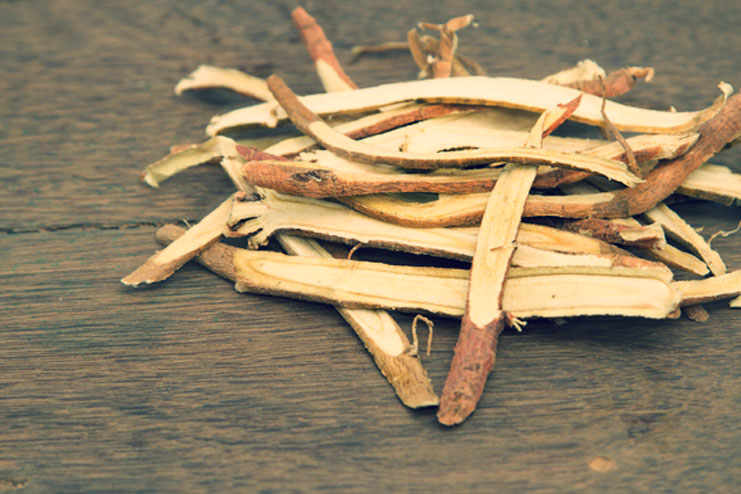 It is packed with coumarins, volatile oils, flavonoid, glycosides, plant sterols, anethole, chalcones, and glycyrrhizic acid, its seeds are very rich source of various medicinal properties.
Hair Care Tips Using Shea Butter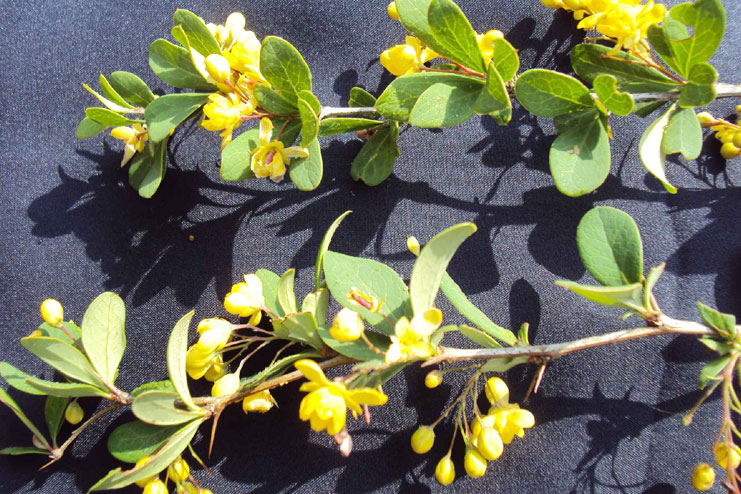 Daruharidra, Berberis aristata is also known as the Indian barberry. It is one of the best Ayurvedic herbs which can help to correct the metabolism, and can improve the liver function as well as nourish the skin on very deep level.