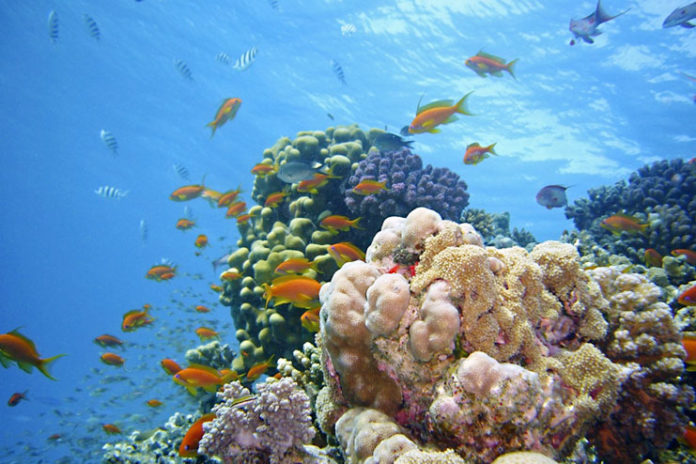 While natural ingredients from the plants and trees may be quiet famous in beauty treatments, a lot a sea ingredients remain lesser known, even when, they are extensively used in expensive cosmetics and beauty products for their amazing skin and beauty benefits. These elements have faced the harsh sea environment with salty water, extreme sun and blowing currents. They have survived and developed extremely great value for our skin and beauty regimen which act as great anti aging agents. Here are a few fabulous beauty ingredients from the sea along with their great benefits for skin.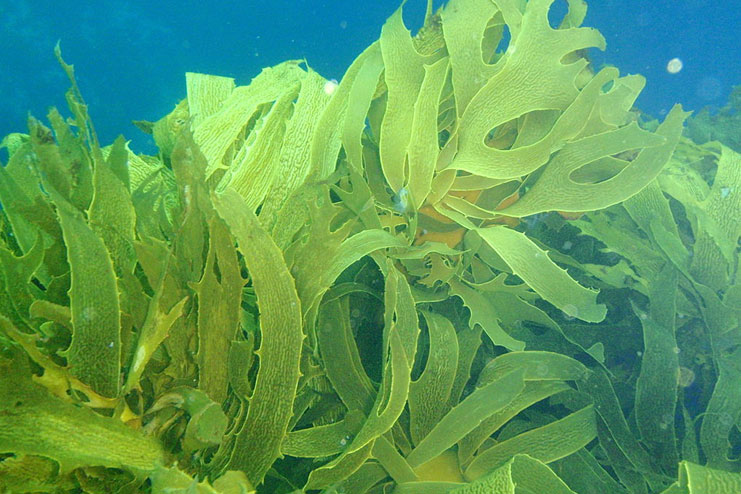 Kelp is actually a green sea algae, that has abundant reserves of proteins. It also contains a great amount of minerals, calcium, Sodium Potassium and magnesium. Kelp is know to hunt down free radicals in skin and reduce the daily wear and tear of skin to the minimum. An excellent anti aging product, Kelp is known to help in skin tightening with help of iodine present in it, and the omega 3 fatty acids present in it, nourish the skin.It also is greatly beneficial in growth and health of hair.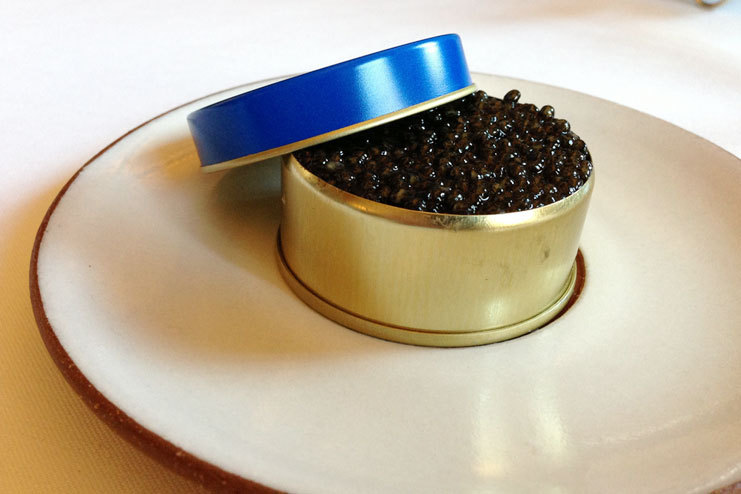 One of the most expensive luxury food is also one of the most expensive beauty cosmetics ingredient derived from the sea that keeps your skin healthy fresh and young. These tiny salted fish eggs have abundant protein and amino acids that repair cell and regrow them It helps is production of collagen by skin and reduces wrinkles, fine lines and spots. It is a very popular ingredient in skin products like serums, moisturisers and eye creams, that a lot of celebrities love for its anti aging properties.
Consuming fish proteins have multiple skin and health benefits. esp. Amino acids and Peptides that boost the cell growth and ward off aging signs like wrinkles and fine lines. The proteins derived from fish helps in production of collagen thus, maintaining a healthy youthful skin. It also boosts hair growth and density. It imparts a luster to your hair and keep them free from damage. Fish proteins are also known to improve vision and sharpen your memory.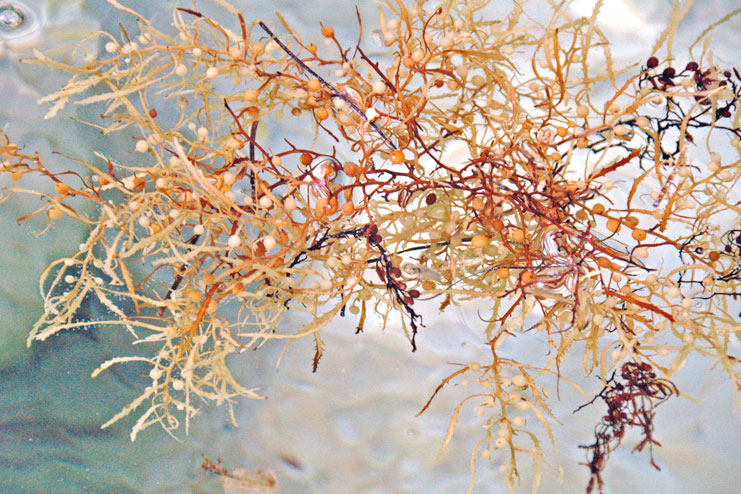 Brown algae is a sea algae that is extremely beneficial for skin, all thanks to its abundant mineral, zinc and protein reserves. The Fucosterol present in brown algae is known to reduce skin inflammation caused by the sun's UV-B rays and reduces the damage. It is extremely moisturizing and it keeps the skin hydrated for a really long time. Brown algae has also been recently used in anti aging products.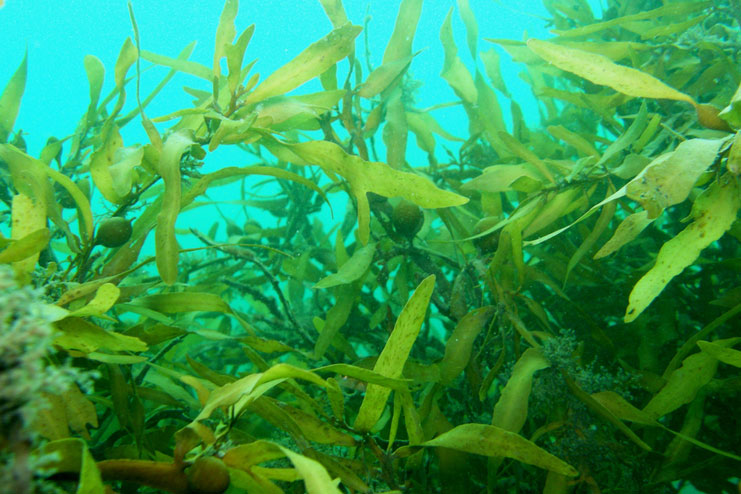 A holy grail remedy for acne and scars, green sea weed in extremely rich in Vit. C, E and Iodine. With that being said, it is implicit that it comes with superior anti Inflammatory properties. It also reduces irritation on skin and removes acne from the roots. It protects from the UV rays of sun and boosts the skins natural collagen production. This helps in reducing wrinkles and fine lines over time.
Squalene is a naturally occuring carbon compound most commonly found in shark livers. It is also sometimes harvested from sea plants. It is used in a lot of moisturising creams as it is a great hydrating agent. It is very light and it can be absorbed super easily by the skin. It can be great for dry skin ladies for deeper moisturising.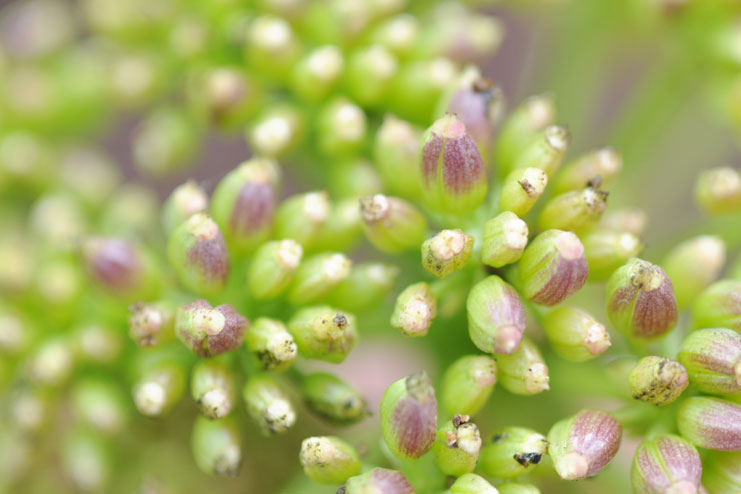 Sea fennel is an edible sea plant that is rich in anti oxidants. It is a great source of chlorogenic acid. This acid fights free radical damage and reduces skin aging. It also has natural skin lightening properties and is often used to lighten dark spots or areas of excess pigmentation.
Sea holly is a marine plant that has great benefits for skin and body. It helps in nourishing the epidermal-junction and keeps the skin tight and healthy. It is known to hydrate skin and improve it's texture. Sea holly is known to contain regenerative properties that help in production of collagen and elastin that help in keeping the skin youthful and fresh.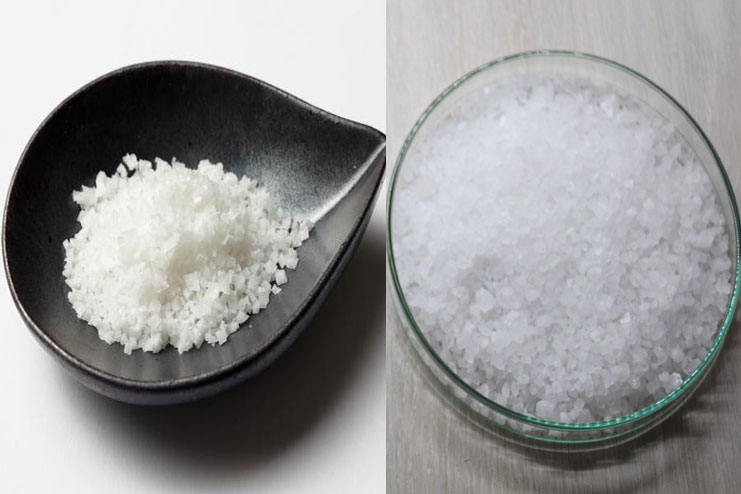 Most popularly used as a bath salt, The sea salt contains hordes of Electrolytes and minerals that are known to extract deep rooted dirt, toxins and impurities from the skin. It is used in body spa for exfoliating the skin of all the grime. It also helps the body to maintain its moisture and keeps it hydrated.
While a lot of these ingredients are already present in your day to day skincare products you may not have even realised it up till now. Some sea ingredients are extremely beneficial for your skin and they should be looked up for before buying skin products. While almost all of them are great for every skin type, Squalene should not be used by ladies who have oily skin, or are prone to breaking out. Since it is easily absorbed, it can clog pores and result in acne and spots. With all these wonderful sea ingredients for beauty, we now know how much the mighty but mysterious ocean has in store for us. It may not be limited to just our skin, but for now that is all we know.