Dressing up for a curvy body type can be really tricky especially if you want to achieve a flat stomach look and not make the little baby fat so much prominent. Even though we are a total advocate of that voluptuous and curvy Indian figure, there are still times when you do not want your love handles to be that visible. In those cases, we have a list of 11 dress types and styling hacks that will help you conceal the little tummy fat or the broad hips and look just literally fabulous as always. Remember these little style tips, while buying your next outfit, and make sure you know exactly to wear which dresses, to hide tummy and hips.
1. Baggy Tops-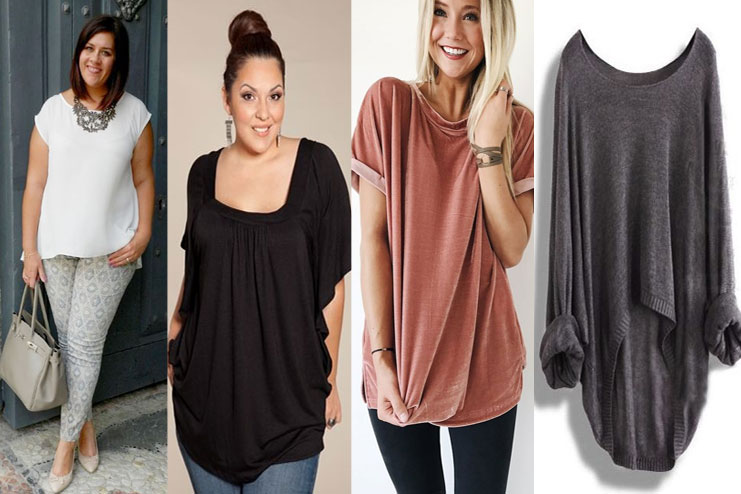 Always choose comfort over fashion. No matter how trendy your crop top is, you will never end up wearing it, if you do not feel comfortable showing off your midriff. Instead of choosing a skin tight crop top, opt for a nice baggy top or Tshirt that will make your feel comfortable. The added advantage is that it looks super trendy and effortlessly casual. Planning for a day out, No better outfit that a baggy loose top.
2. Layer Your Outfit-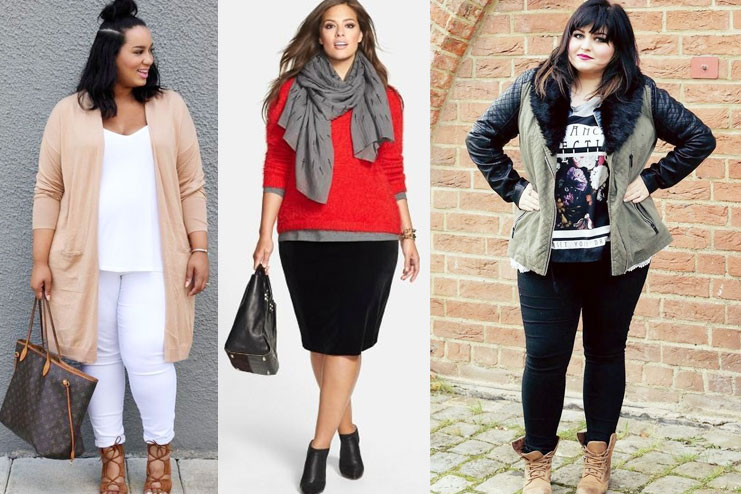 One of the best ways to hide your tummy fat and thighs is to layer up your simple t-shirt and jacket with a scarf or other pieces to form a more mysterious and sophisticated look. This will make your body look leaner and the layered fabrics will give it a look of depth rather than surface area. Add a nice pair of skirt or a jeans and add a long kimono or cardigan over it. Put on a nice scarf and a hat to make the look more outdoor. You can also pair your dresses with leggings and shrug. Add long boots or a silk scarf to keep your outfit structured. It will pull the attention away from the tummy and torso.
3. Leggings and Long Top-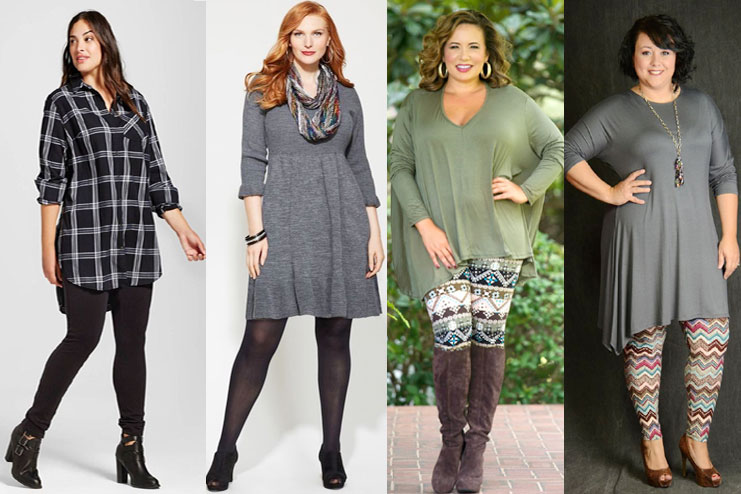 This outfit option is so comfortable we can almost live it it all day, And the best part? It wont show your flaws, ever. The top can be slightly longer to cover your hips. This will make you look even taller by creating an illusion of a longer torso. The belly fat will be covered by the loose long top and the lean legs will make you look really fab. You may also pair it with a nice knitted long A-line dress, And it will never let you worry about the love handles ever again.
4. High low hem-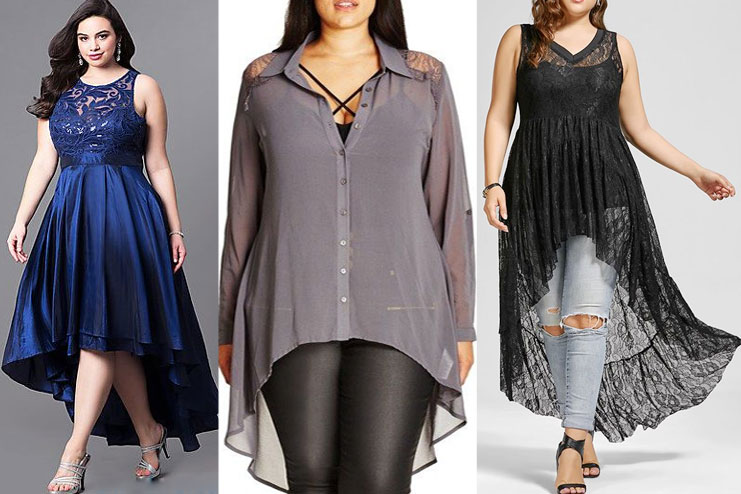 The perfect outfit for pulling away the attention from the problem area to else where, A high Low hem Dress or top will be a perfect way to conceal the baby fat on your stomach and also keep your broad hips away from the sight. It looks really amazing in a dress, as it pulls away the attention towards the drama and you end up feeling much at ease, just don't forget to wear a dress whose body is cut just under your bust and not on the tummy.
Also Read: Important Style tips for curvy women
5. Peplum tops-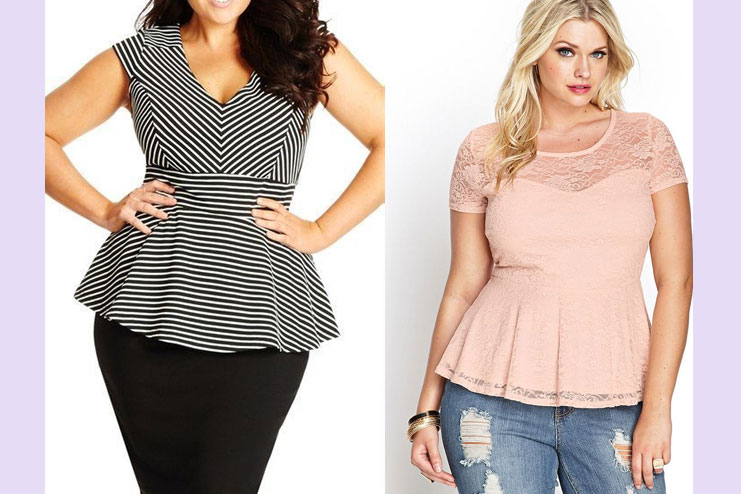 Whoever invented this design of top knew what exactly it feels like having a little tummy fat. The best feature of girls is the thin Under bust and we rarely have dresses to complement them. But wearing a peplum top will give you a reason to wear these more often as it wont just hide your tummy but also accentuate your narrow under bust. It is a greatly feminine top that looks really classy and party worth. Just add a nice off shoulder or a glittery brooch and you are good to rock the night. Wear a lacy number for a date night and you will feel like a complete princess.
6. Frills/ Ruffles on the top-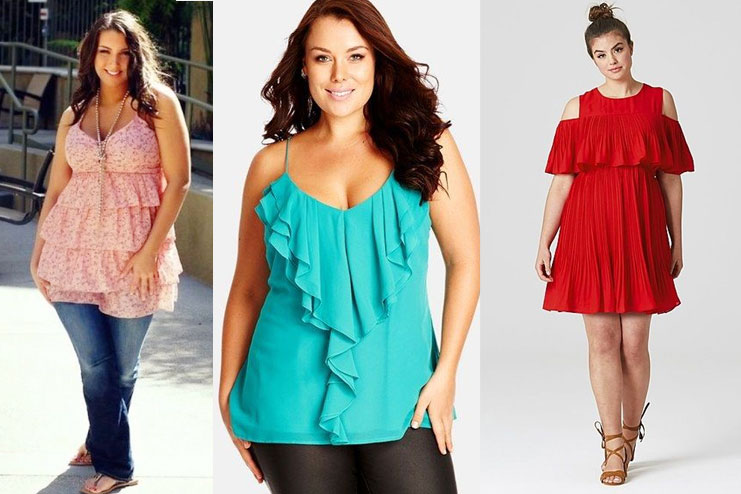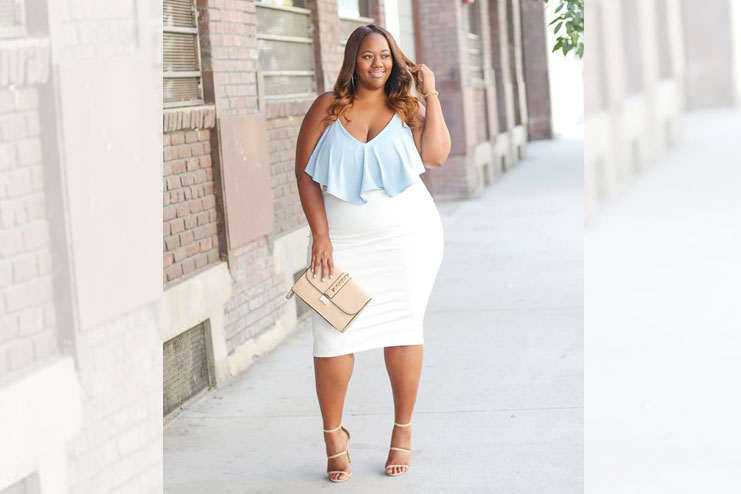 While frills on certain portions of your top can make you look very broad, Knowing exactly where to place them can help find the perfect dress to hide tummy fat. Ruffles or frills can make the dress look like a structured waterfall and hide the tummy and hips in between the layers of fabric effortlessly. Make sure to not add too many ruffles in your short sleeves, it can make you look broad. The frills on the bust area can make you look busty and heavy. To avoid that always choose a top or dress with the first frill that has a length longer enough to reach up to your stomach. Do not wear anything with too many frills at just one place. Buy only structured ruffles.
7. Kaftan dress-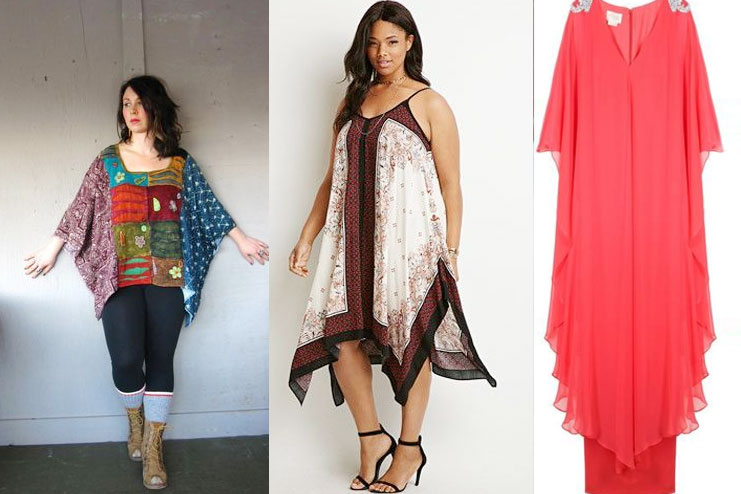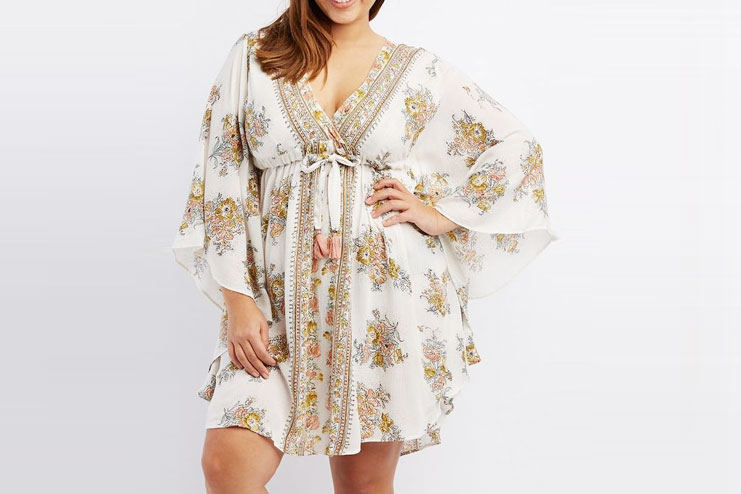 One of the best and easiest dresses to wear in order to hide your tummy and hips is a kaftan dress. It will not just make you look really slim and tall but also very fashion forward and trendy. If you've ever worn a kaftan dress you'll know that the kind of bohemian dress is always made in a very flowy fabric that wont stick to your body. It will fly around and make a illusion of empty spaces around you and fabric. It will not just hide your tummy and hips but also make you look really tall and lean. The oodles of soft flowing fabric will make the fat just disappear while you swirl around in joy.
Also Read: Fashion Tips For Women On Trendy Tops
8. High waist Denim-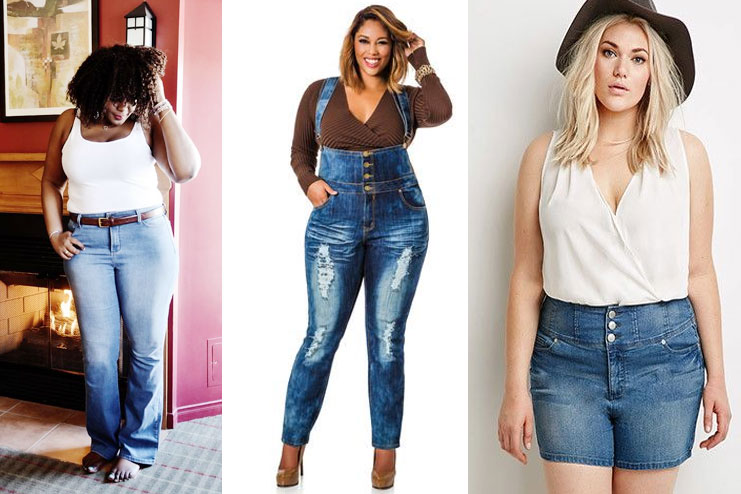 While we all love wearing loose and baggy clothes that wont show the tummy bulge, We sometimes really want to show off those toned arms and that sexy back in a skin tight top. Well What do you do then? You definitely do want to feel uncomfortable right? Well, we have the perfect solution. A high waist Denim, The perfect way to give your tummy a little support and tuck it in nicely before you put on a skimpy little slogan t-shirt to just take a day off on a sunny day. Well, don't forget your glasses. Cause this high waisted denim is seriously going to make you look like a total bad-ass.
9. Blazer it up-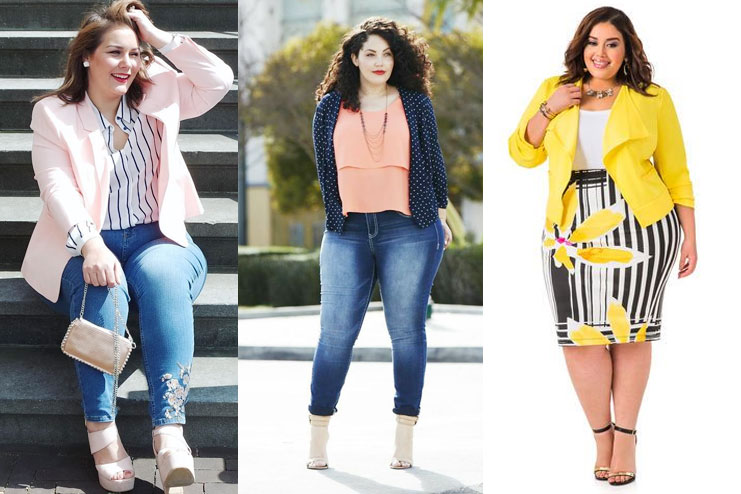 Well, what better a way than wear the most stylish cover up and look completely chic and sophisticated doing that. For office wear clothing options choose to sport a slightly longer blazer to cover up those heavy hips and button it up for a more covered look. The best thing to add style is wear it in a slightly brighter colour. Add a ruffled top fr a more comfortable open blazer look, Or tuck away the fat in a high waisted skirt for a perfect and seam less look.
10. Vertical Stripes-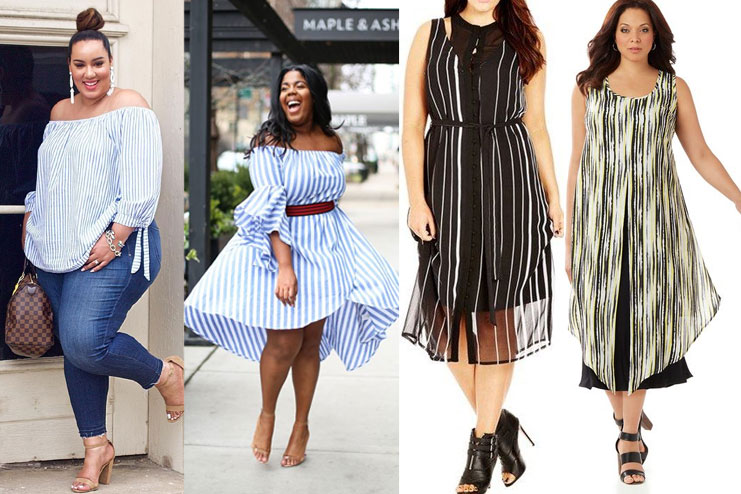 For all the tummy fat ladies, Vertical stripes is your best friend. Wearing vertical stripes can make you look lean and tall, The best way to hide this tummy fat is by pairing any of the above styles with a vertical stripes print. This will go absolutely perfect with everything.
With these amazing dresses to choose from and the lovely style hacks we hope you find all the help you need for finding your perfect style to hide your tummy and hips but yet dressing up every single day to your fashion forward and fabulous self. And if you're heading out to shop right now, Happy shopping Ladies!