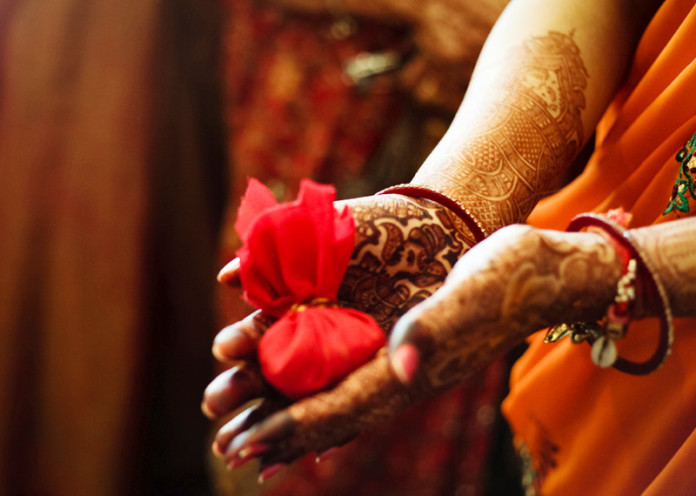 Mehendi plays a prominent role in all the festivals and ceremonies in Middle East Asia. In today's era of modernization, new designs and styles of mehendi are coming up, which adds fun and glamour to it. As weddings being the most important day of one's life, henna has become as an ornament for the brides. Every girl dreams of beautiful and dark mehendi on her special day. Mehendi is in vogue these days, much experimentation is happening, on the ways of application of mehendi designs. It is prominently used, in West as tattoos on different parts of the body. It is now being used as body art as well.
Well, coming back to the point, Bridal mehendi designs are in trend. Here are 5 top secret methods, which you can use to improve mehndi design. So know how to get a cooler, darker mehendi that can last long and also, know how to store your henna cones.
5 Secret Methods to Improve Your Mehendi
#1- Don't Be In Hurry

Let your mehendi dry, after the application of design on the hands. It should be dry enough, that even if you touch, it shouldn't spread or stick to your hands. Make a mixture of lemon juice and sugar, with the help of cotton, dab the mixture over the mehendi design. Once this mixture is dried on the hands, mehendi acts like glue to your skin. Allow your skin to observe the color and leave it overnight. You can even repeat the procedure of dabbing the mixture on mehendi design. Scrub it off, the next morning.
#2 – How to Scrub

To scrub off your mehendi, use baby oil instead of rinsing it with soap or water. Water generally washes off all the coloring particles and hinders additional coloring of the mehendi. So, using baby oil or any other oil is a good option to enhance the color of your mehendi.
Apply oil on the mehendi design before you are planning to scrub, and then by using a thick card gently rub the design from your hand.
#3- Enhancing color

The color of your mehendi slowly darkens the next day. It is better, if you reduce the use of soap for the next 12hrs, or you may apply oil over the design and quickly wash. Mehendi gradually darkens, as it is exposed to air.
#4- Choose the Right Pattern

While choosing a design, make sure you choose both thick and thin lines. Thicker lines result in a darker shade, whereas thin lines emphasize the main design.
#5- Additional Tips
Apply mustard oil on the mehendi design, which is a great color stimulant.
Heat a pan with a few cloves in it, and warm your hand in the steam that comes out of that pan.
Wax and bleach before you apply mehendi, as it may wax your mehendi off.
Stay away from air-conditions, as they might fasten the mehendi drying time.
Refrigerate the cones after the use, to use your mehendi cones for the next use.
Mehendi darkens gradually, so apply it a day or two days earlier than applying it a night before.
-Nikisha Uddagiri