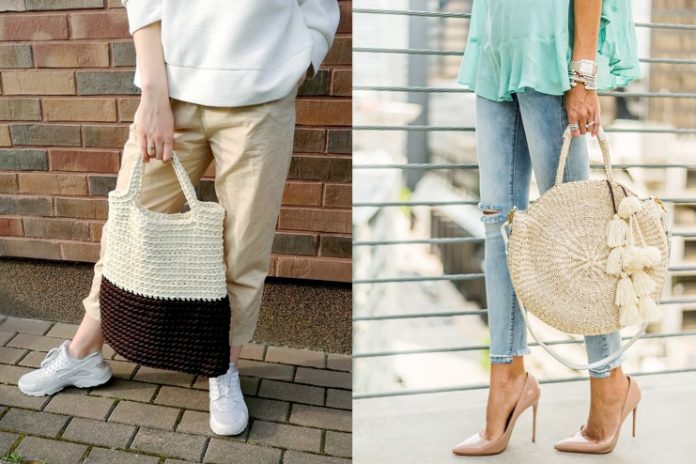 We believe that fashion lies in you and you are the one who should bring it out. You use some accessories to style up yourself. Such accessories can be of many types and in many ways. The one which will grab your attention will be yours.
All you own is either attractive or useful and few are both. Above these two qualities, you love if they can last longer. One of the stylish things that came into the picture is macrame bags.
Many of the trendy fashionable bags are made out of harmful materials So, you can replace the expensive and harmful bags with macrame bags which are handmade. You can wear them for all outfits of causal, office wear and ethnic. The vintage style bags are much in fashion for their unique look.
Macrame Bags Into Fashion
Macrame bags get a unique style with woven geometrical patterns. The simple patterns are very ruling the fashion world in clothing, accessories. To check out how macrame bags are into fashion or to know if they are really fashionable, you must scroll down.
1. Tote Macrame Bag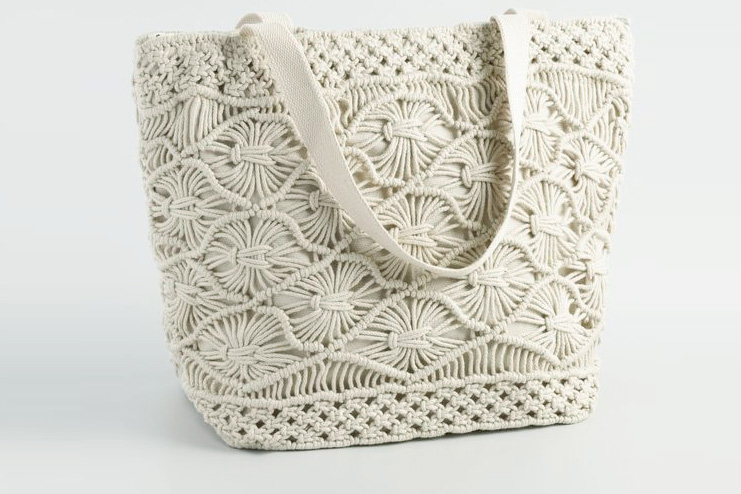 Macrame tote bags are easy to carry on and they are also stylish in various colours. As the tote bags are spacious, women prefer these bags for daily wear. These are good for casual outfits and western dresses. The handles of the bag are perfectly made for easy carry and also take the weight to good extent.
Macrame Bag with the Western Outfit:
This is the simplest but coolest look with a western outfit and a macrame bag.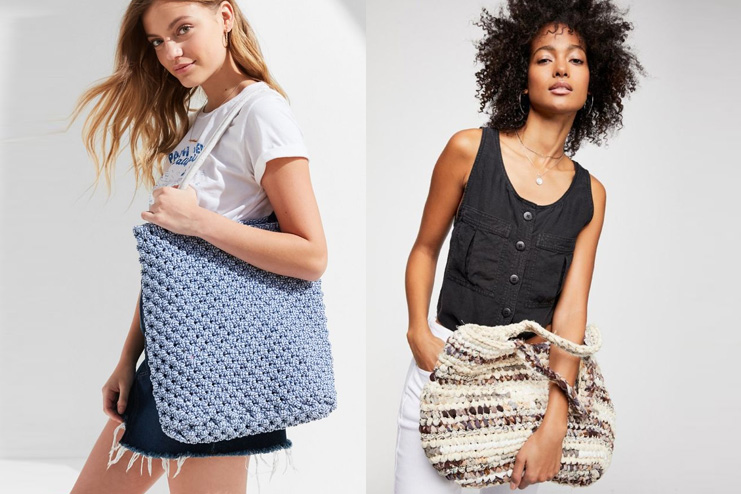 Macrame Bag with Casual Outfit
The causal outfits are the most comfortable once for any women and pairing it with a macrame bag is brilliant fashion idea.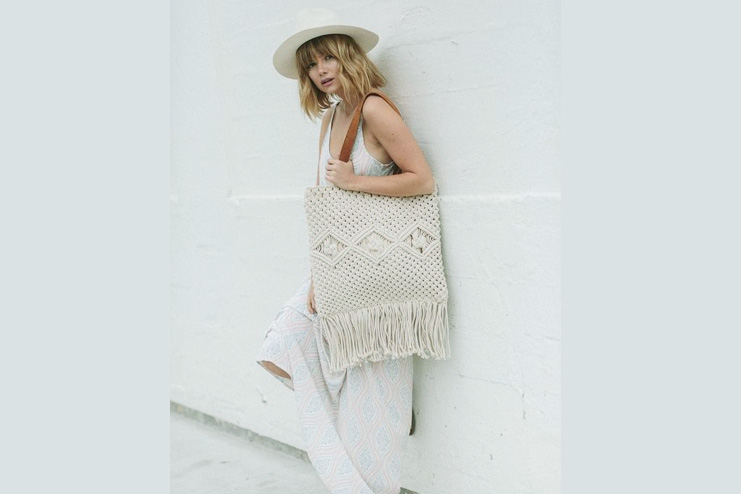 2. Macrame Bag with Tussles
Macrame bag with tussles is funky kind of bag. You can call it an accessory more than a bag. The fringes make the bag beautiful and women cannot stop grabbing such bags. You can pair up macrame bag with fringes with a long skirt and that will be a complete classy look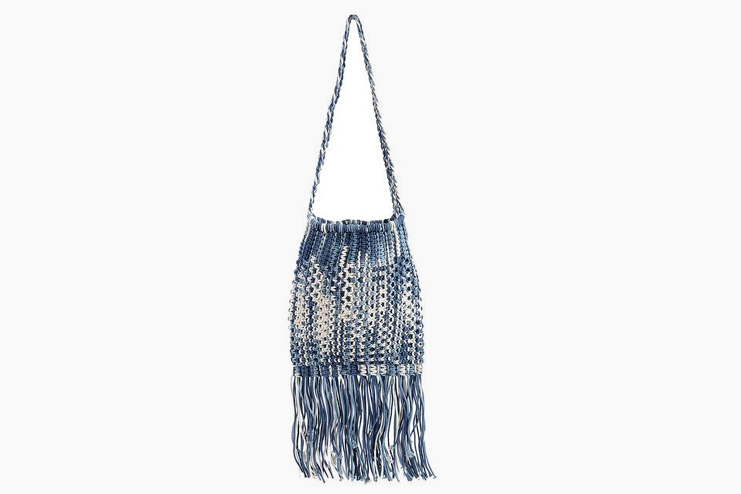 Macrame Bag with Fringes for One Piece Dress:
Once piece dresses are ultra posh and you may think a macrame bag is not the to wear for. Just match up the coolest colours and it will be the coolest look on you.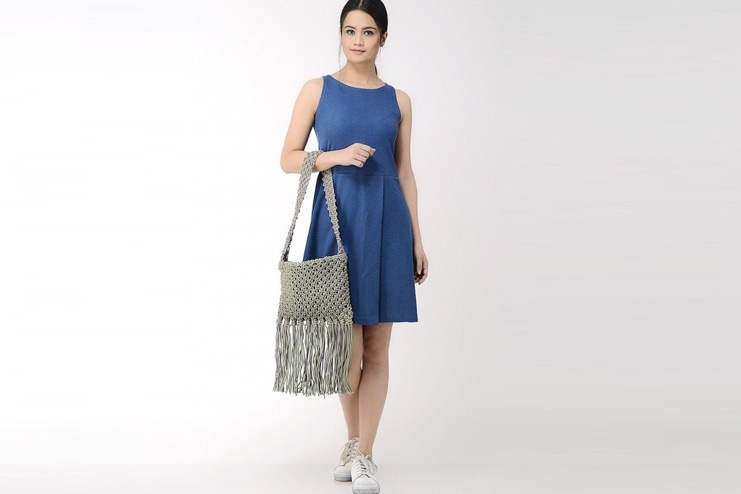 Macrame Bag for Ethnic Wear:
A bag with fringes is also suitable for ethnic outfits.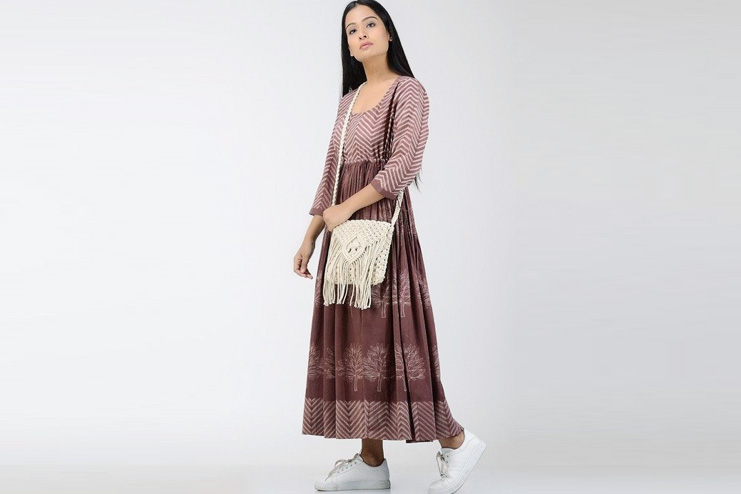 3. Macrame Circle Bag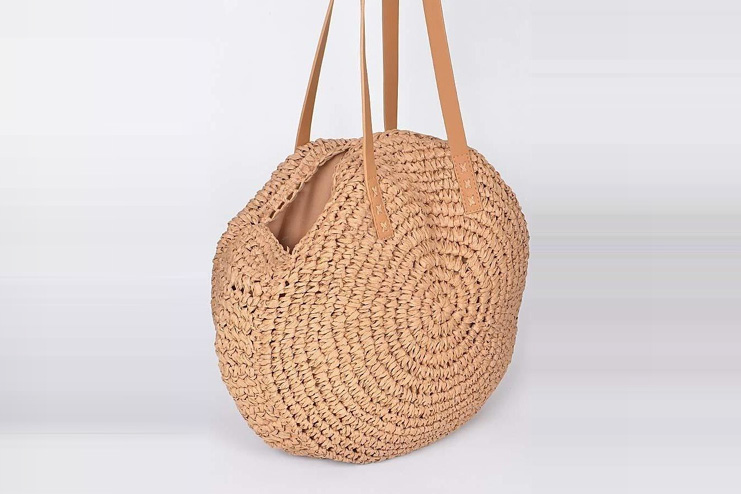 Circle bags are unique and trendy with cute shape. Some of the unique accessories are not comfortable to wear but it is not the same circle macrame bag. The suits women with western dress which is easy to carry both, style and the bag.
Macrame Bag with Jeans:
Macrame circle with sling handle is a fashionable idea.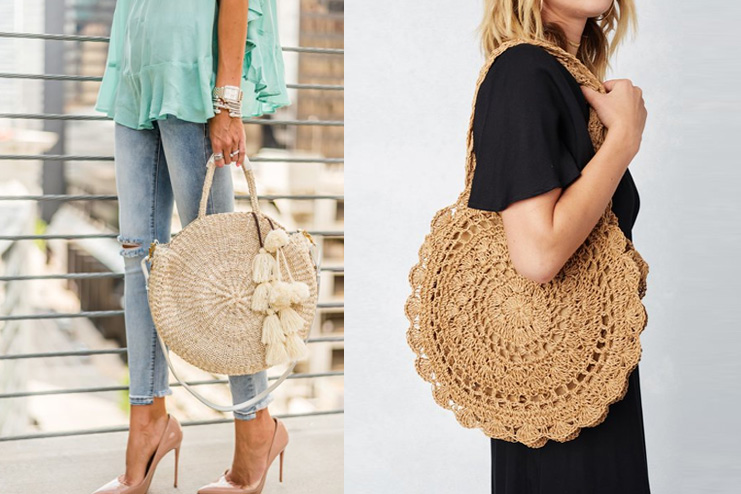 4. Macrame Sling Bag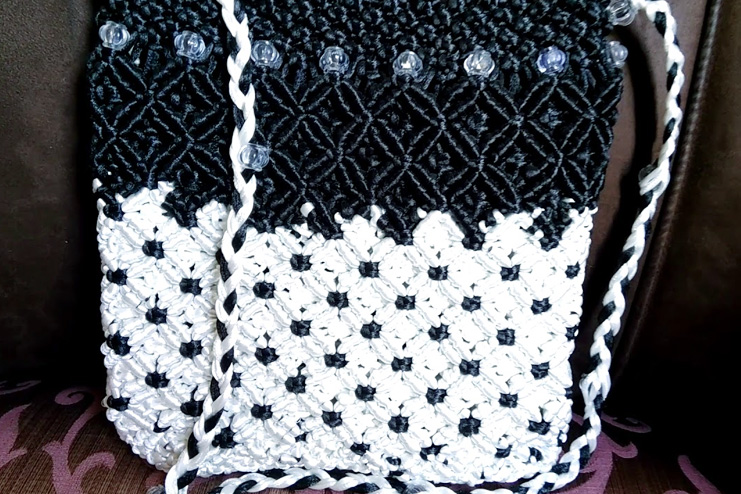 Sometimes, sling bags are a need for fashionable women. Women also love sling bags for the purpose of carrying the little things and some stuff.
White Dress and Black Macrame Sling Bag:
As we know white and black is one the ruling combinations in fashion. So, this also works smart with an outfit and macrame bag.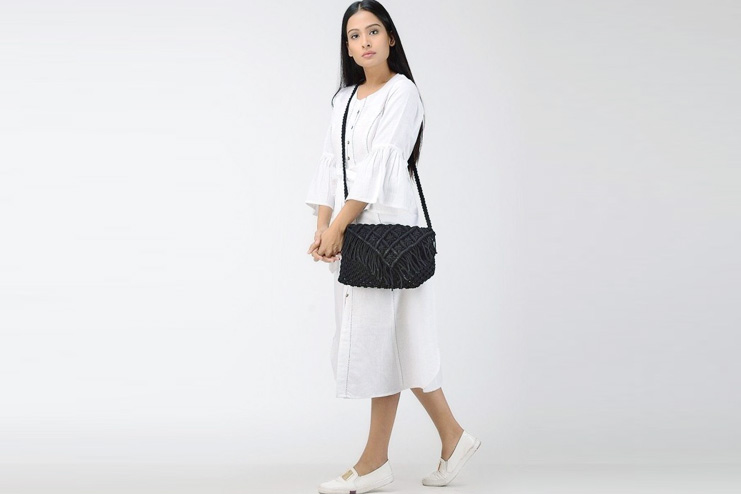 Macrame Bag with Palazzo Pants:
Palazzo pants are much feasible to style. So,you can just utilize it with your own styles. Try wearing a macrame sling bag for palazzo this time to get that lovely style on you.
5. Macrame Bag with Wooden Handles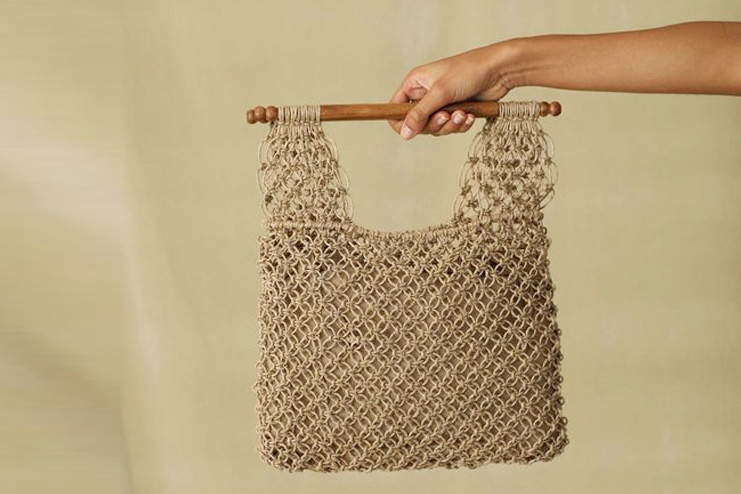 Fashion is more about fusion of various things. So, the fashionable outfits with unusual things must be loved. Look at the images, how cool the macrame bag with wooden handles is.
Macrame Bag For Formal Look:
Formal is all simple and the macrame bag with wooden handles give you the perfect standard look.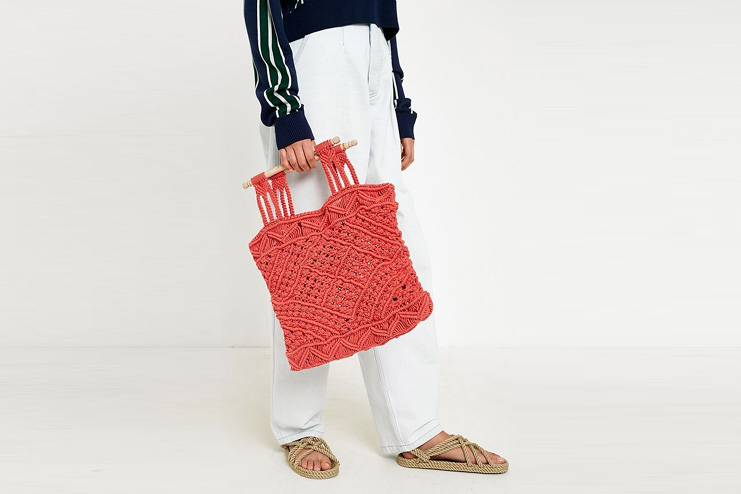 Macrame Bags For Maxi Dress:
Maxi dresses are pretty and pairing a macrame bag with wooden handles is even more pretty.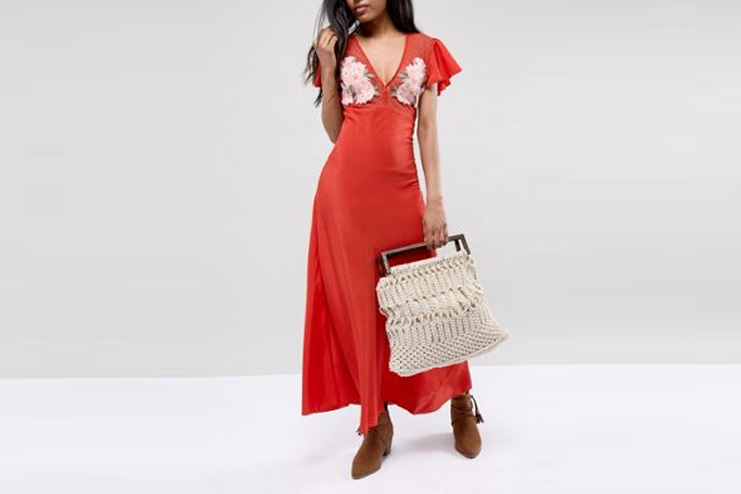 6. Macrame Backpack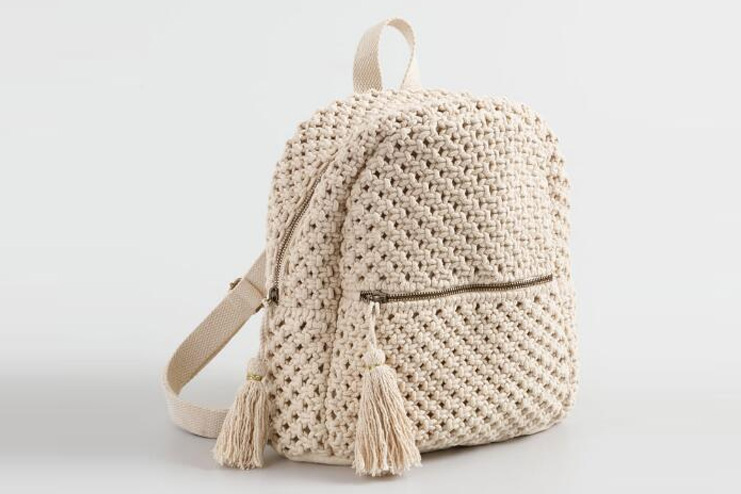 Backpacks are mostly a need than fashion. No trip can go well without a backpack. But macrame backpacks can be your fashion love and friend in any trip.
Macrame Bag For an Oversized Sweater/Shirt:
Over sized sweaters/shirts are the trendy outfits and you must not fail in styling them. If you are wearing an over sized sweater or shirt, you can pair it with a macrame backpack.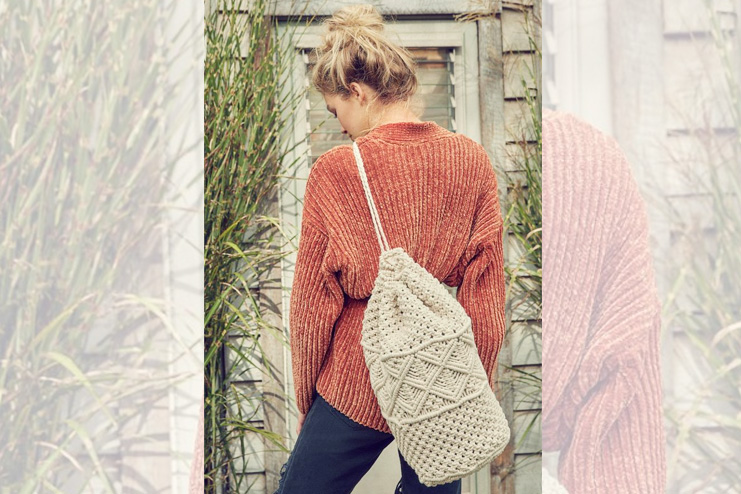 Macrame Bag For Sleeveless Top and Jeans:
sleeveless top, jeans and backpack is just the ultimate fashion idea which all the girls love to do. This time it must be a combination of macrame backpack and sleeveless tops and jeans.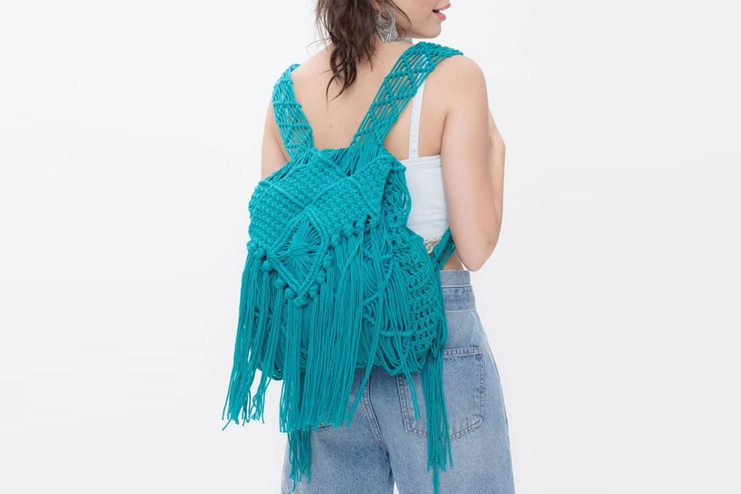 7. Over Sized Macrame Bag
You may think that over sized bags are heavy to carry and don't suit everyone. Whereas a macrame over sized bag will not make you feel heavy and it is great for western kind of dresses. You can use this in various ways like shopping, office wear and for travelling.
Macrame Bag For Western Dresses: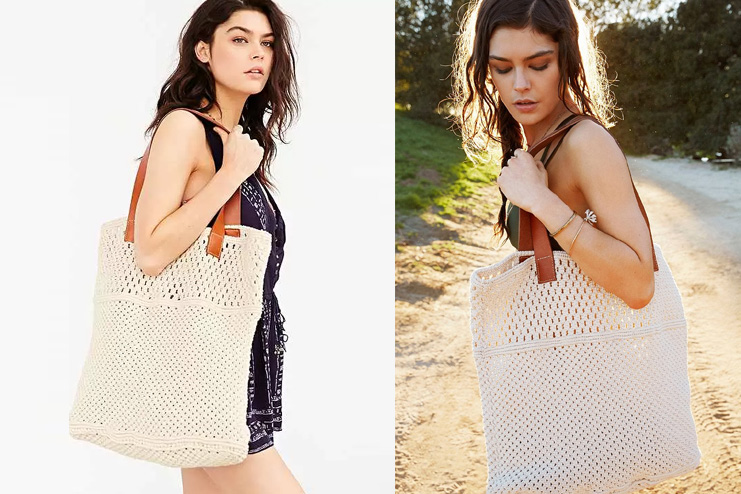 8. Macrame Shoulder Bag
Shoulder bags are great for daily use as you need not compromise with the storage. At the time of shoulder bag selection, you look for the handles, style and space. The macrame shoulder bags will let you have all the benefits with comfort, style and storage.
Macrame Bag for Daily Wear:
For a casual and trendy look you need to a bag on your shoulders. Your street style goes great with a macrame shoulder bag, to get convinced look at the below image.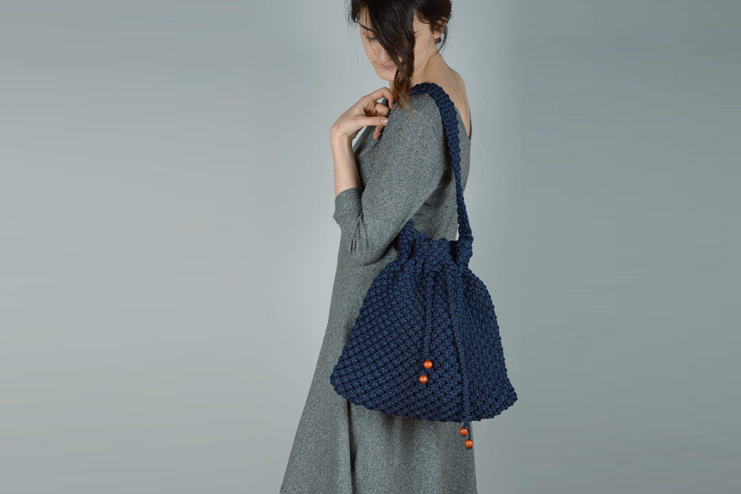 Macrame Bag for Beach Look:
You can simple wear an outfit of your choice and the shoulder macrame bag to have the beach look. No over weight and it is stylish.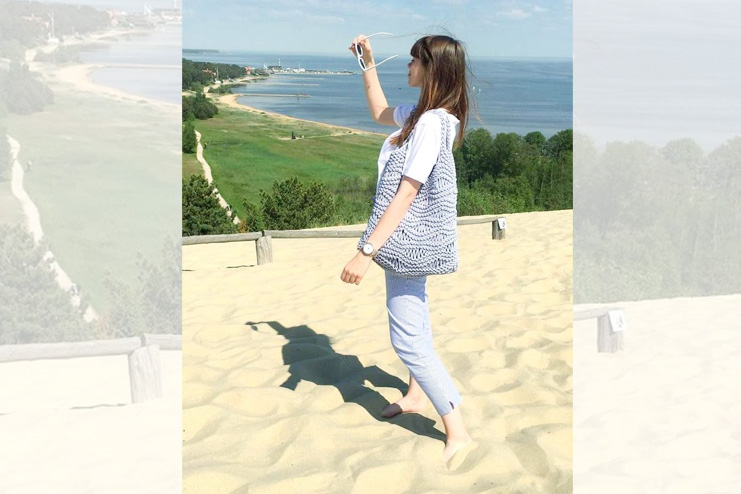 Hand bags are already the style accessories for women. Now, macrame bags can do the styling the way you want. You can choose macrame bags over any other hand bags and it will be your coming summer love. The unique you can always make the style statements!