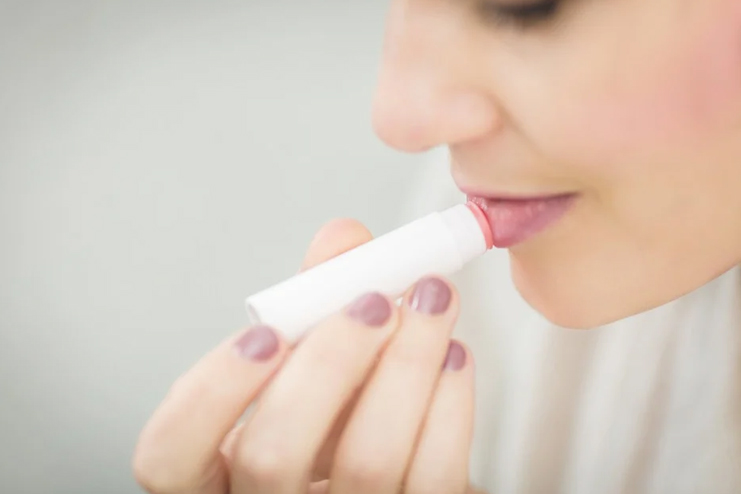 When a beauty product prettifies your features, that will be your forever favourite. The same beauty product must be protective and safe for your skin. Such beauty products deserves your double love. The products that you should show double love is for tinted lip balms.
Am loving tinted lip balms these days. My ordinary lips look pretty and completely healthy. Lipsticks and stains are great for parities and special appearances. There will be times when you want light swatch and more moisture on your skin. Then, these tinted lip balms will be your best friends.
The best tinted lip balms in India that are ranked in this article can be one of your favourite. The most loved tinted lip balms are listed here for you. Hope, you will go with the right pick with all your lip needs.
Tinted Lip Balms That Are Perfect For You
1. Burt's Bees – Tinted Lip Balm

Lip balms are for daily and comfortable wear. Burt's bees is one of the best lip balms for daily wear with lovely shades. This is a naturally made product that most of the women love to use and stock it up.
You can let your lips soak in the moisture with pretty shades too. There are a few variants available in this product. The natural sheen and soft lips will make you fall in love with this product. When you want your lips look naturally pretty and with minimal makeup, you can just look up to this lip balm. It also lets the lipsticks glide on effortlessly. Are these your needs to pick a tinted lip balm?
PROS
Impressive ingredients
Well pigmented
2. Himalaya Herbal Strawberry Shine Lip care

Himalaya herbal tinted lip balm which can moisturize your slightly chapped lips. It adds the subtle red tint on your lips. Your lips stay moisturized for good hours. It doesnt make your lips feel heavy or greasy.
The lip balm is chemical free and formulated with herbal ingredients. As it come in stick form, it is easy to use and store. A must have for women who need daily lip care.
PROS
Chemical free
Herbal formula
Heals chapped lips
3. Nyx Color Lip Balm-CLB01 Merci

Those matte and glossy lipsticks make you look bright. Beauty with care is what you need and it goes perfectly with a Nyx colour lip balm. You will adding colour to your lips. You just don't need to worry about your lips getting chapped or flaky.
Just carry the lip balm everywhere for swatch and moisture of your lips. The lip balm is available in 12 shades. You will find it tough to choose a shade from the wide choice as all are lovely.
The lip balms from NYX are good to go with casual and party wear. The shine is subtle and wear is comfortable. You can just stay away from the sticky and greasy lip balms choosing this amazing lip balm for everyday wear.
PROS
Hydrates lips
Beautiful shades
CONS
Melts in high humidity
Less staying power
4. Lotus Herbals Lip Balm, Raspberry

You will love this tinted lip balm for it's creamy texture. It keeps your lips moisturized for longer time. This tinted lip balm is a great choice for many. A good one for normal lips and for chappy lips, cannot promise it to be effective.
The sobering tint with light sheen that product can give to your lips. Wonderful ingredients which are herbal and natural. This lip balm is free from chemicals and parabens. Your lips can be rejuvenated naturally. Fall in love with this tinted lip balm and then your lips too.
As this super cool lip balm is easily available, don't wait to grab it!
PROS
Naturally made
Creamy and non greasy
Affordable
CONS
Not for highly chapped lips
5. Lakmé Lip Love Chapstick Cherry

No more chapped lips when you own this chapstick for your lips. You can keep your lips moisturized for longer time. You will need a extra moisturizing lip balm in winter. And you look for a light and subtle tint for your lips in summer. This can be the best lip balm for lips in any season and any day.
You can repair your lips with everyday wear. When you don't want to hurt your lips, wear this balm. The amazing part of this product is, being affordable and working as claimed.
6. Maybelline New York Baby Lips Lip Balm

Have you heard too much about this lip balm? It is good at doing its job. Be it moisturizing or colouring, it stands truly for your lips. This lip balm can be a great blend with your lipsticks and glosses.
You can rejuvenate your lips with this affordable product. The other benefit that you would love about this tinted lip balm is, SPF20. SPF is the needed for your lips save from sun damage.
The tinted lip balm instantly moisturizes your lips and stays for good time. Maybelline broke these cool baby lips tinted lip balm into 4 beautiful variants. You got to try all the shades for baby lips!
PROS
Nice sheen
Great for daily wear
Enriched with natural ingredients
7. NIVEA Lip Balm, Strawberry Shine

This is a tinted lip balm that glides on smoothly and stays without fading soon. It is not highly pigmented or doesn't come with full sheen. The moisturize stays around 4 hours. You will love to reapply for it's lightweight.
The tinted lip balm moisturizes your lips but it is not for hydrating. Many love it for it's natural wear and natural stay. It is better, if you don't apply too many coats as it tends to bleed. You may also not like it with too many coats as it makes your lips oily. So, for natural and no mess lips, you can apply 2-3 coats.
PROS
Affordable
Natural looking tint
CONS
Not hydrating
Not for sever chapped lips
8. VLCC Lovable Lips Lip Balm Cherry

If you are looking for a tinted lip balm which can moisturize your normal lips, then it is all good for you. The texture of the tinted lip balm is of lightweight and smooth. It doesn't make your lips dry or let the moisture go.
This tinted lip balm stays around 2 hours which I call, low staying power. It is not an hydrating tinted lip balm. But definitely a good moisturize for normal lips. Again don't expect it to work for chapped lips. If you are looking for a tinted lip balm for over dry lips, then don't pick it.
It is better to clean the applied coats and then use it for reapplication. So, reapplying over the old coat is not a good idea when coming to this tinted lip balm.
PROS
Best for normal lips
SPF15 formula
Decent sheen and swatch
CONS
Low staying power
Doesn't hydrates lips
9. Miss Claire Butter Lip Balm Parfait

Do you want to keep your lips nourished along with some colour? Then, no wait for this beautiful tinted lip balm. You will feeling owning this lip balm which is affordable and keeps your lips moisturized. The lovely shade and happy wear is the best part of this tinted lip balm.
The tinted lip balm doesnt comes without SPF feature. If you are just looking for lip nourishment, then this is for you. You need to reapply the balm as it's lasting power is not that great. Considering the cost and overall job, it can be called a good one for normal lips.
PROS
Easily affordable
Smooth on lips
10. Avon Naturals Lip Balms

It glides smoothly on lips and makes the lip skin softer. You can let your lips soak in moisture. The lip balm adds the colour instantly but doesn't makes your lips softer soon. It takes few minutes to soften the lips.
You will call it a wonderful tinted lip balm if you are looking for regular use. The lip balm doesn't make your lips feel uncomfortable. The tinted lip balm is available in 8 flavours.
Avon tinted lip balm is also capable of protecting your lips from sun damage. You can wear it happily for 4-5 hours without reapplication. A good one for lips in winters.
PROS
SPF formulated
8 variants
11. Lavenza Natural Long lasting Pink Lipstain + Lip Balm

The brand Lavenza is offering the lip balm wit chemical free, parabens.The ingredients like shea butter, cocoa butter and grapeseed oil will keep your lips smooth and soft. You can just forget your lips getting dried or chapped.
People call it a lovely lip balm for it's subtle shade and light wear. The lip balm is formulated for long lasting wear. The transparent lip balm swatches your lips after application of 2-3 seconds.
You will start loving your pink lips which look natural and healthy. Last but not the least, you cant stop yourself from falling in love with the fragrance.
PROS
Long lasting
Chemical free
Natural ingredients
Tinted lip balm is a must have for colour and care of your lips. When you want to just sizzle with less makeup and simple sheen, the tinted lips balms help you to be it. We are happy to give you this list of best tinted lip balms. Also want you to feel happy with the purchase and healthy lips.