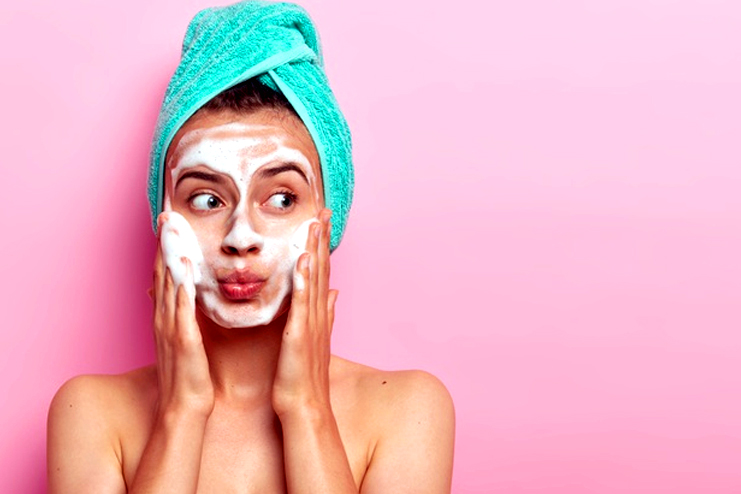 Acne is highly troubling for some people. Acne is not only a skin condition that damages your beauty but also gives pain. Sometimes, we can't even cleanse skin with painful acne.
We tend to pop acne and try the wrong ways to eliminate it off the face. The painful ways like applying toothpaste and nail polish are very wrong for your skin. All these ways damage your skin not only acne. So, you need something that can destroy acne but not your skin.
The acne soaps in India are working best in giving acne-free skin. The soaps are harsh on acne and pimples and gentle on the skin. Know more about the acne soap in India-
6 Best Acne Soaps In India
1. Acne-Prone Skin Formula Transparent Facial Bar by Neutrogena

This soap is great for cleansing and removing acne. Some of the soaps may do good cleansing but also dry out the skin. This soap never dry out your skin.
The soap remove the excess oil which is causing acne and pimples. Your skin also looks healthy after every use of this anti acne soap. The soap is not to irritate your skin. It is a harmless soap which is also dermatologist recommended.
Note: Pick a real neutrogena product
2. Derma Dew Soap HH Lab Acne Treatment and Bright

The soap nourishes your skin and also reduces the acne. The soap is great for to eliminate any type of acne. Your skin can also stay away from bacterial infection. All you need to do is, use the soap religiously. You will see the difference of acne coming down.
The soap lifts up the impurities and excess oil on your skin. The formula of the soap is mild and it doesn't dry out your skin. It maintain Ph balance.
The soap is available in medical stores and online as well.
PROS
Affordable
Easily available
3. Ipsa Labs Eraser Anti-Acne and Pimple Soap

If your skin is produces excess oil, then you are definitely in need of this soap. The soap which gives you clear skin must be safe to use. This is a soap that is made of natural ingredients.
The soap also protects your skin from inflammation and redness. The painful acne can be erased with this anti acne soap. This anti acne soap is made of magical natural ingredients like Khair, Neem, Ghandak, Masoor, Lodhra.
You will be happy to find such wonderful soap for affordable price.
4. Richfeel Anti-Acne Soap

The soap is formulated for all skin types. The soap shows the results of reducing acne with regular use. Your skin feels fresh and clean with every use. It doesn't harm your skin in any way. Instead it keeps your skin acne free.
This anti acne soap can also clear the dark spots to an extent. For best, results it is recommended to use twice a day. But you cannot expect the soap to show results overnight. The process of reducing acne goes slow but result is for sure.
5. Sebamed Clear Face Cleansing Bar

If your acne is not severe, then this is the best soap for you. It is proved to reduce light acne and pimples. The soap allows you to cleanse your pores deeply.
Your skin feel relaxed when you use this soap. The bacteria that is causing acne multiplies acne. If you are facing the proliferation  of acne, then you can use this soap. The soap destroys bacteria and encounters proliferation of acne effectively.
It is reputed to take off the skin impurities. The vitamin E in soap protects your skin from free radicals. It also keeps your skin moisturized.
6. Lushveda Anti-Acne Tea Tree, Neem & Clay Soap

The soap is free from chemicals and parabens. The key ingredients in the soap are tea tree and neem. Both tea tree and neem are antibacterial. The soap reduces the risk of skin inflammation. The other ingredient of the soap is green French clay which helps in removing the excess sebum from the skin.
The soap keeps your skin moisturized without drying out. You will find the acne and pimple reduction with daily use of the soap.
PROS
Affordable
Reduces redness
When you skin is affected with acne, it is not enough to cleanse. But you need to pick a product that can effectively cleanse and kill the bacteria. The anti acne soaps in India can give you acne free skin.
Believe the product to acne free skin.
Related Articles: