Chokers are back in trend and everyone wants a perfect piece of this jewelry which not just suits their face types but also a lot of outfits. This trendy jewelry looks great not just with casual and party wear clothes but it can also be paired with smart office wear and it won't look very odd. This is a great way to add a funky charm to your otherwise simple outfit.
It is amazing how a plain classic, like a white shirt, can get such a trendy vibe with just a simple choker. But, for some ladies with much rounder faces and highlighted jawline wearing a broad choker may not be a great idea after all. So how do you know if a particular choker will suit your face or not? Do not worry, We have a few tips and tricks that will tell you how to choose a perfect choker for every face type.
How To Choose A Choker For Every Face Type-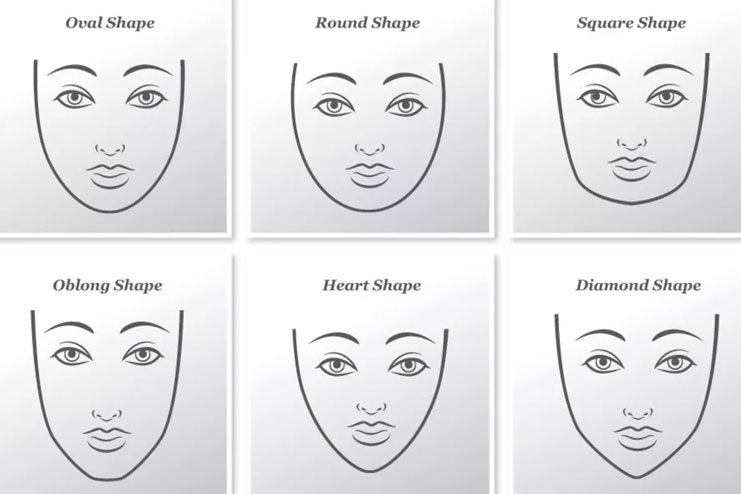 First, determine your face shape if you don't already know. Tie your hair in a high pony away from your face and observe your face shape well. From the below list, try to ascertain which face shape your face resembles the most.
1. Round face-
This face shape has an equal width to length ratio. The cheeks are the most wider feature and all your features are rounded and soft. The jawline is also curved inwards and gives the face around look. Round-faced ladies are less fortunate when comes to wearing a choker, as they may not be able to wear every type of chokers they like.
For this face type, a wide choker will add to the sense of roundness and make your face look even broader so better stay away from them. The best deal is adding a loose string choker or a layered choker necklace that seems like a choker but is loose and draws away from the neck. Another great option are these front open stylish chokers. They won't make your neck look short. Great for a trendy twist. This will give your face a structured look.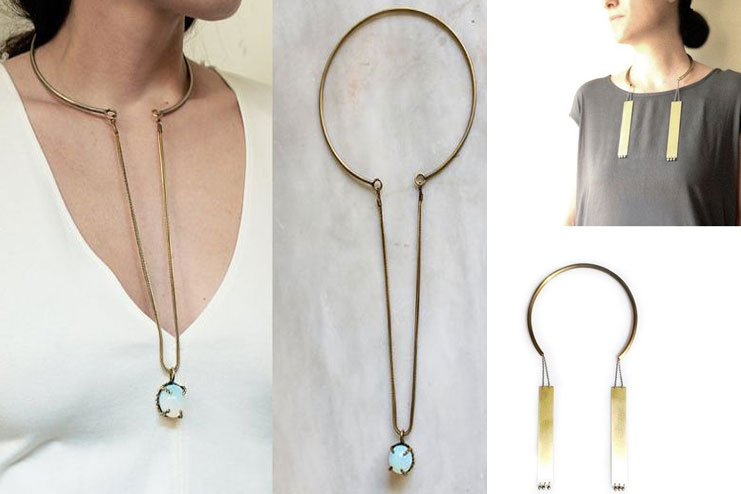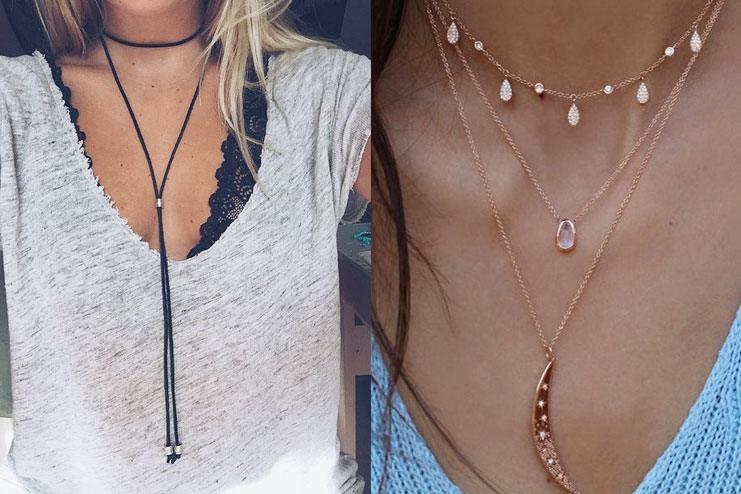 2. Oval Face-
This is a complementing face shape of the round face but the length of the face is a little longer than the width which tones down the cheeks. The jawline is slightly downwards and the forehead is broad and distinct. Women with oval faces can literally go crazy with chokers, be is thread, sequins, metal chokers or even crochet chokers. Just name it and you can wear it. But be careful to use a colour that complements not just your dress but also your face. The choker necklace will accentuate your long neck and compensate the less width around cheeks with its roundness.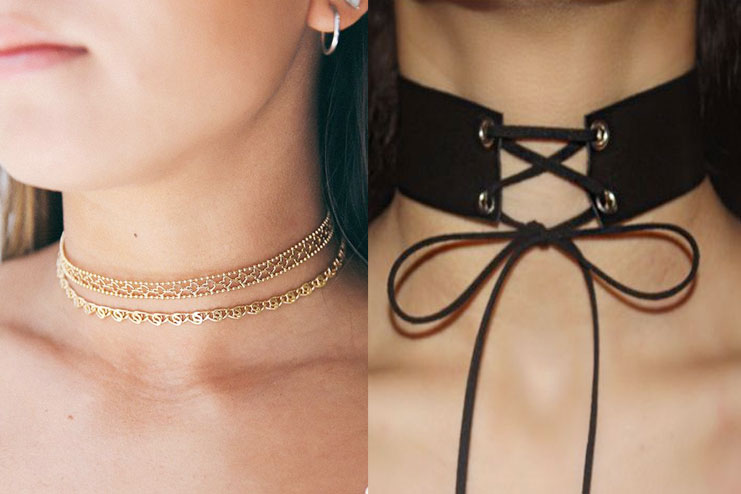 Also Read: Best Glasses For Your Face Shape
3. Square Face-
This face shape has the most prominent jawline. It has minimum curvature and have angled jaws. The length to width ration is one and the face looks proportional. To pair a choker with this face type can be tricky. Always try to choose thin chokers which can be worn a little low on the neck. The square jawline can make the face look broader than it actually is. Adding a thick choker will only worsen it.
Best bet is those quaint sequins chokers. Will look perfect and festive for even Indian outfits.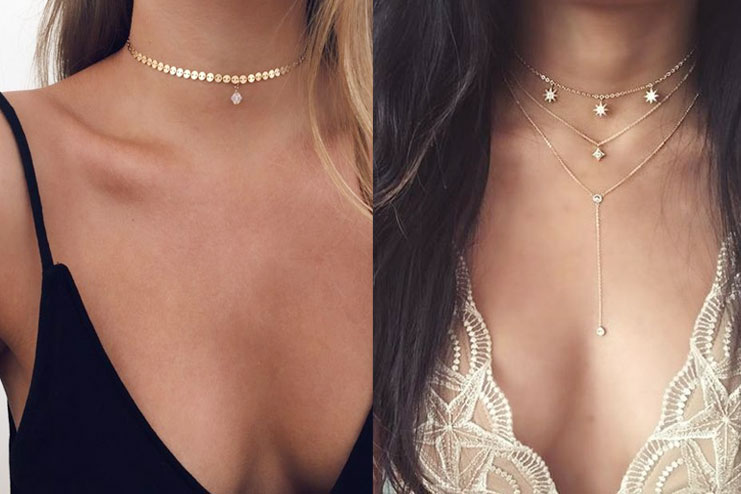 4. Heart Face-
When you have a face with a prominent chin and a wider forehead, it is called a heart face shape. It is also known as the inverted triangle shape as the forehead is broader and the chin comes down and narrows. These ladies have the option of wearing different types of chokers. The narrow jawline makes it easy to complement a choker with. The chokers which are layered can add a sense of width and compensate the narrow jawline.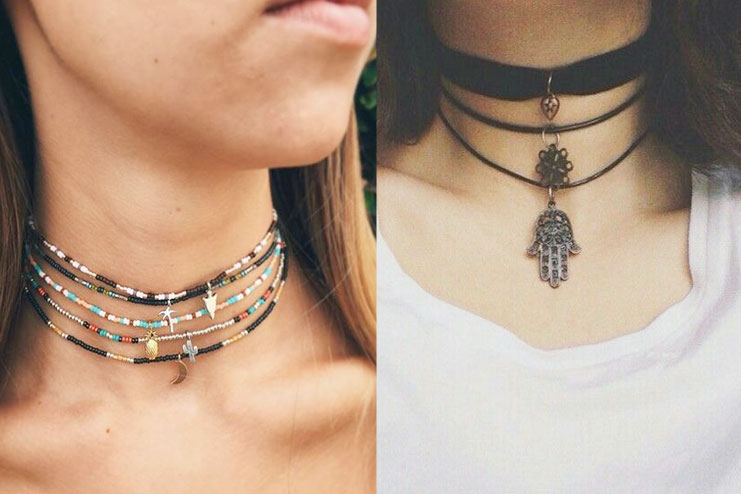 5. Oblong Face-
Complementing the square shape face this is a face shape with longer face length than the width. Though, this face comprises of a slightly curved chin rounding up a little towards the bottom. The jawline is not as angled but soft. The curved chin gives these ladies more styles of chokers to choose from unlike the square or round face shapes. The longer face length can be cut short with a distinct broad velvet choker. The round choker will also structure the face make it look very well put together. You can also wear a dainty crochet choker with hanging large beads in the end.
The longer face length can be cut short with a distinct broad velvet choker. The round choker will also structure the face make it look very well put together. You can also wear a dainty crochet choker with hanging large beads in the end.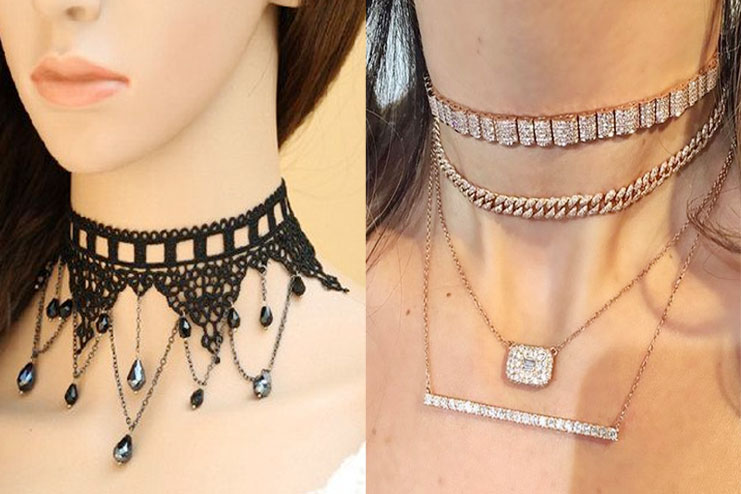 6. Diamond Face-
If higher cheekbones, with pointing chin is your face's prominent feature then you most certainly have a Diamond shaped face. It is different than heart shape as the heart shaped face has a wider forehead and this shape has a forehead in proportion to the cheeks and not really wide. The neck usually looks longer because of the narrow chin. Women with this face type can wear almost any choker type. It is the best face type, to experiment choker styles and figure out your favorite ones to suit every type of clothes.
Tips To Find The Perfect Choker-
It is important that you find a choker according to your neck. Measure your neck and add 2 inches to it. This is the minimum length of choker you should have. Do not buy anything shorter or it will be useless.
The length of your neck will make or break the choker game. If you have a really shorter neck do not opt for a choker that snugly fit. Chose a layered type choker necklace that sits close to the base of the neck.
Try it on before investing in a good one. Even though sometimes you may love everything about it, The colour, the design and the glitter, it may just not look or feel as good after wearing. always confirm by trying it on before buying.
Choose a colour that complements your skin tone. Do not end up buying something that washes out your face and makes you look pale and weird. Always try the colour on before purchasing.
Chokers look best with deep cut necklines. At least have a neckline that is slightly cut down. Do not wear a choker with your boat necks, it will look clumsy and botched up.