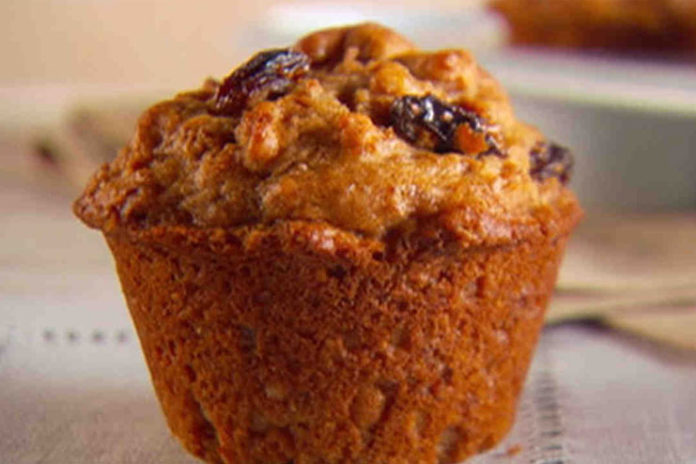 These Mini Raisin Muffins are deliciously soft muffins with a sweet taste of the sweet taste of raisins which makes a sumptuous treat. These muffins are one of the fun sweet treats that pamper your kids. Let's follow this Soft and Tasty Mini Raisin Muffin recipe.
Ingredients
3/4 cup plain flour (maida)
1/4 cup whole wheat flour (gehun ka atta)
1/4 tsp baking powder
1/4 cup butter, softened
1/3 cup sugar
1 1/4 cups milk
1/4 tsp vanilla essence
3 tbsp quick cooking rolled oats
1/4 cup chopped raisins (kismis)
1 1/2 tsp fruit salt
Directions
1.Sieve flour, wheat flour, and baking powder together in a bowl and repeat this process again for 2 to 3 times and keep it aside.
2.Beat the butter and sugar together in a bowl and beat till smooth and creamy.
3.Add milk and vanilla essence to the butter-sugar mixture and mix it gently.
4.Slowly add the flour, oats and chopped raisins and mix it gently.
5.Sprinkle first the fruit salt, followed by 1 tbsp of water on it and mix it gently so as to incorporate air into the batter.
6.Divide the batter into 7 equal portions and spoon out each portion of the batter into 7 small paper cups and bake in a pre-heated oven at 180ºC (360ºF) for 15 to 20 minutes or till they turn brown it color.
7.Serve hot.
Also, Read Tasty Homemade Corn Muffins Recipe