What is monsoon? Well monsoon is what according to some people "a season of romance" and according to some "it is a season of mud and a lot of water". we all know that how in India, this season can become a problem in traveling, as there will be a lot of water surrounding you and the whole neighborhood. Water becomes the part of your life, as you have to jump around, protect your clothes and even protect yourself from the bacteria.
But, being fashionable on these days become more and more difficult, as monsoon means getting dirty in the rain or getting drenched. So here, are different types of fashionable and comfortable monsoon footwears that you can wear and give yourself a monsoon makeover.
Types Of Monsoon Footwears
Do you think that you cannot wear heels during monsoon? Then my dear you are wrong.
1. Flip-Flops Monsoon Footwear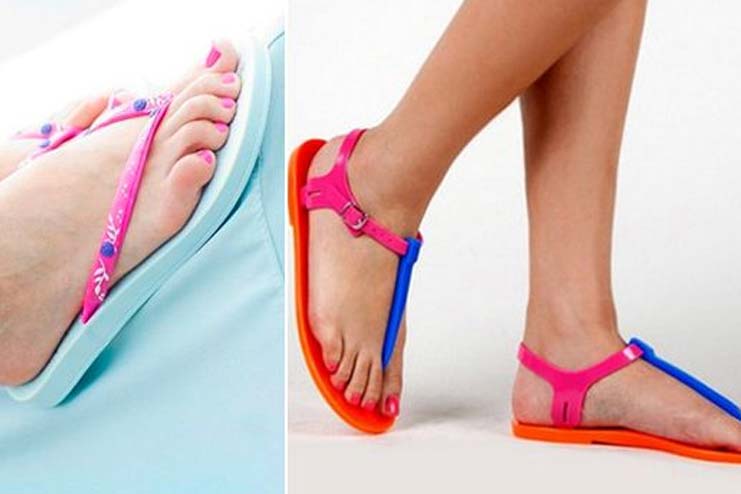 Well, flip-flops are what people say are the most comfortable monsoon footwear in India. There can be no shoes compared with the comfort of this footwear. But, it is good only when you are going for a casual party or to meet with friends. These shiny footwears should be worn more casually and mostly shorts or jeans or even short dresses go with it.
Comfortable Flip-Flop Footwear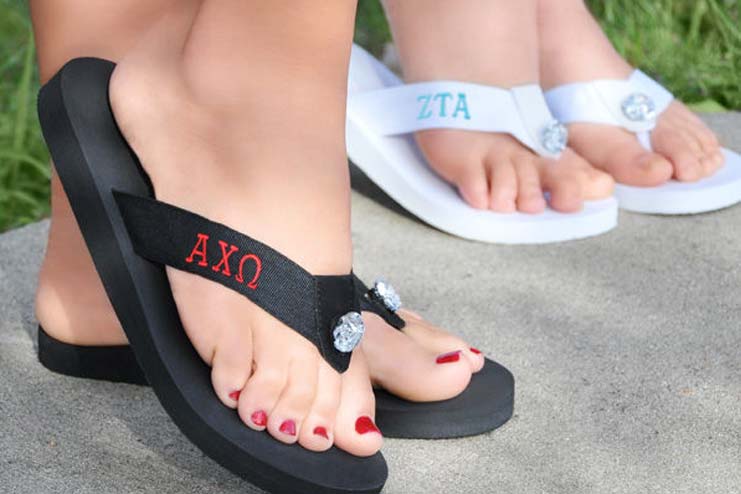 Comfortable flip-flops can be found even in designer shoes too. They are cool, sexy and easy to wear. There are many colors available. Select the colors according to the style that you are willing to follow. If you are thinking more of a monochrome look then black will look good on you and if you want something in bright then white or any other color is best. The little diamond in it can be more highlighting.
2. Boots Monsoon Footwear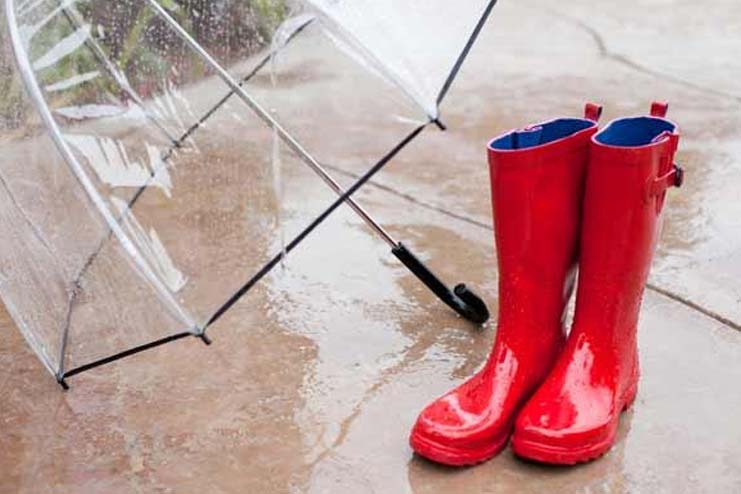 Rainy boots do looks an embarrassment sometimes. But, if you do style properly then it is the best. One of them is this red boots which will perfectly look good if you are wearing a white or black dress. This one can add color to your whole attire. So, its better to tone down your makeup if you are wearing this shoes. As it will attract all the attention.
Funky Monsoon Boots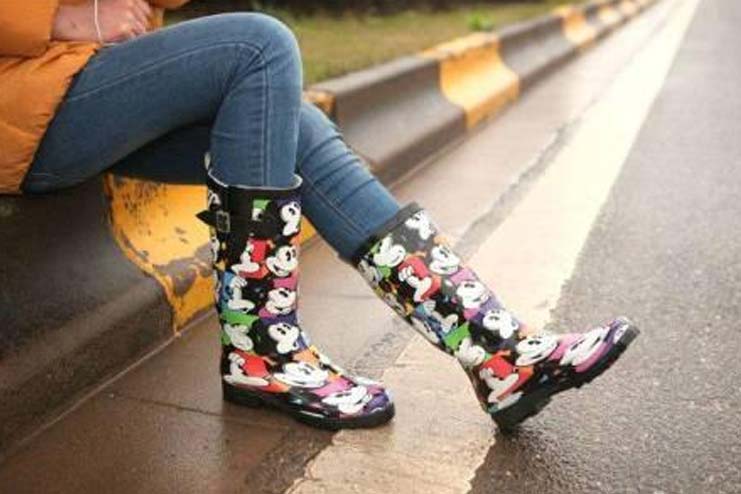 Now there is a way to make your monsoon fun! Just add a cartoon fun face in your boots. This amazing black boots with mickey face is what you need to make your attire look casual and fun. It is best for a casual party or casual meet with friends.
3. Slip-Ons Monsoon Footwear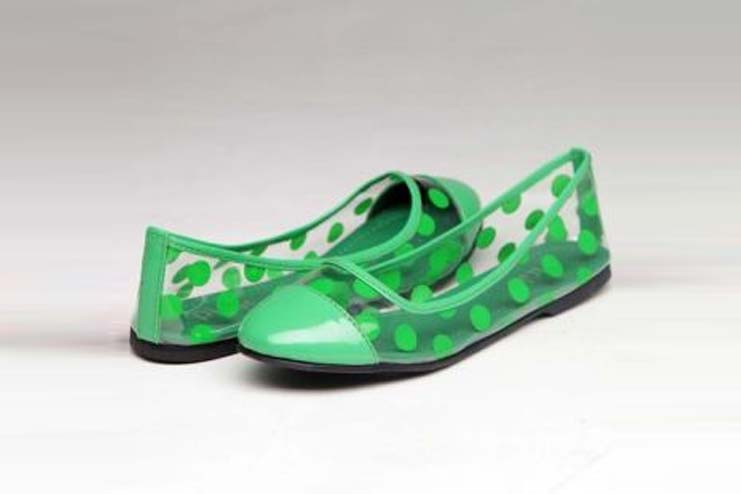 Slip-ons is another casual footwear that can really be the nest best thing after flip-flops. With this beautiful footwear it can easily fit in, to your wardrobe or even with your casual wears. You can even wear this type of shoes to your office. It will reflect casual and stylish look.
Colorful Funky Slip-Ons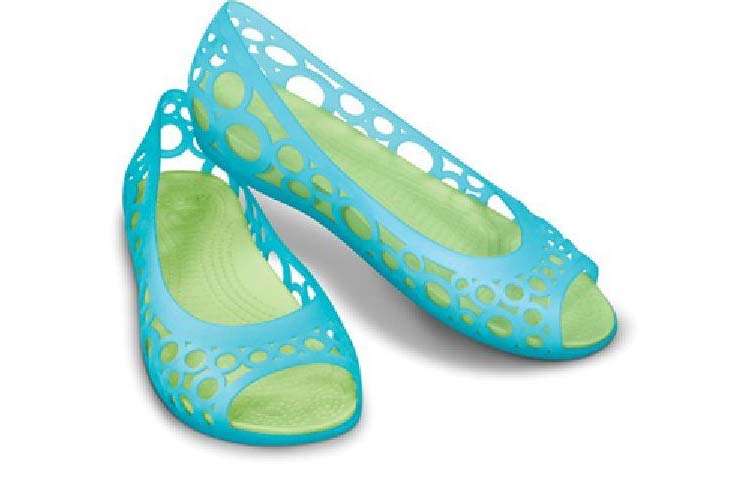 This colorful and funky slip-on are one of the best when it comes to funky attire wearable. These shoes will help you to keep your other costly and beautiful shoes safe. They are wearable because of the quality they are mostly un-breakable.
4. Sandals Monsoon Footwear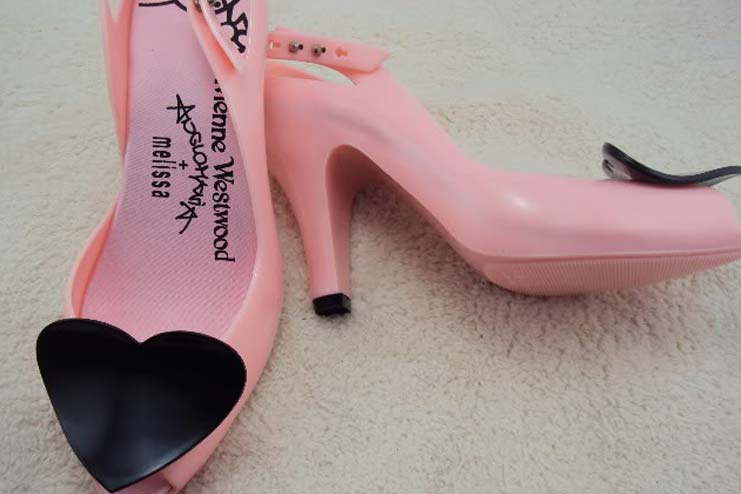 Sandals can never do any mistake so do this amazing and beautiful sandal which can add glamour to your whole attire. With its big heart in the middle can make most amazing outfit combination. It will not only add beauty to your whole outfit, but it will never let you down on your outfit. You can wear even in your office or add as a strict professional attire.
Bow Sandals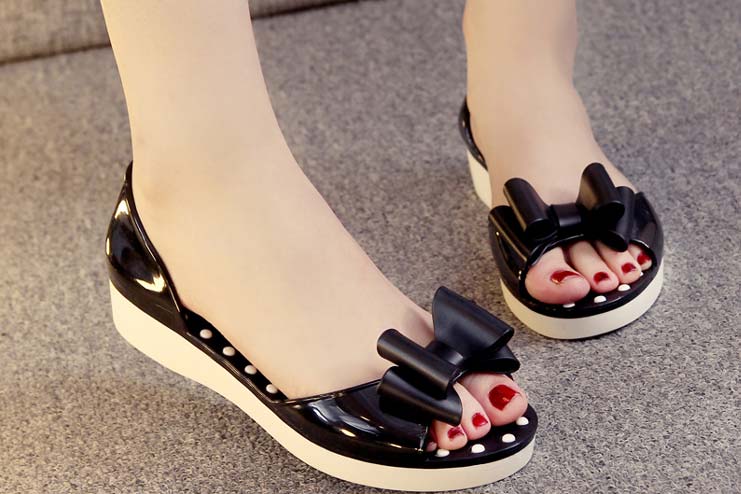 These bow sandals are nothing but the design that add glamour to your attire and mark your monsoon outfit the most adorable and sexy. With this monsoon sandals do not forget to have perfectly manicured fingers and do wear a dress that can compliment your shoes. Easy to walk on the water, durable and never go out of style is some of the qualities of these sandals.
5. Heels Monsoon Footwear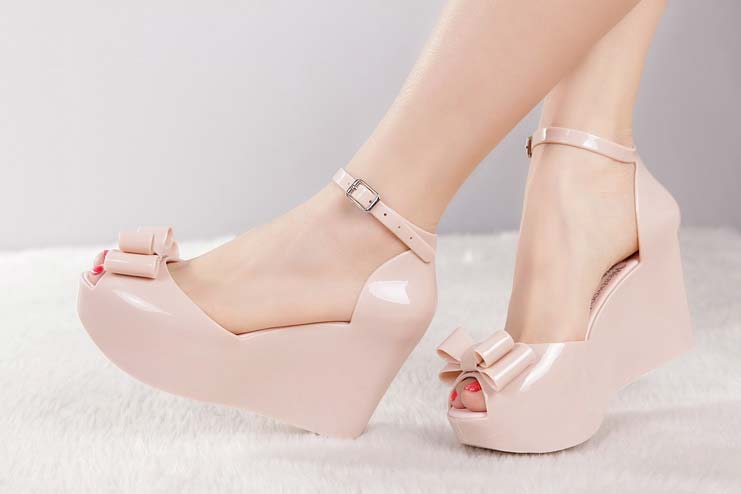 Now, there has always been a misconception among heels and monsoon. We all think that heels are bad shoe choice when monsoons are here. But, that is not at all correct. They are most perfect choice as they help your feet safely away from the mud or water and the plus point is they are stylish and easy to clean. Going for a professional party? That too have to look stylish? Then do not worry as this one wedge monsoon wear is here for you.
Colorful High-Heel Sandals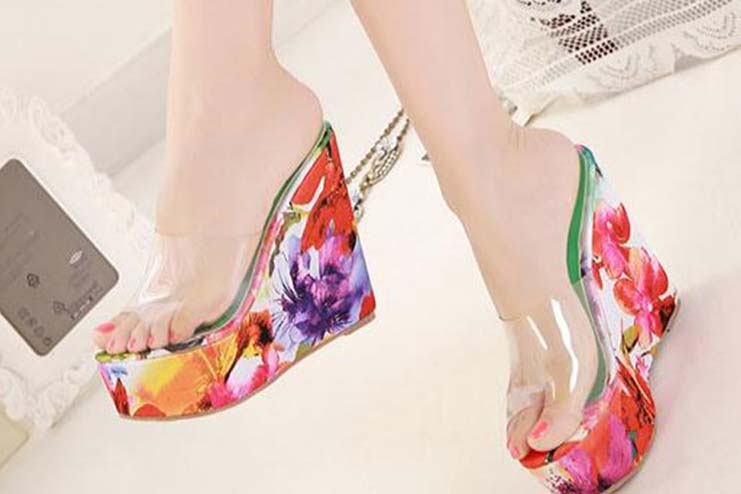 Want to add more color to your whole attire? Then here is a shoe that can really do that. With its attractive, beautiful and gorgeous flower drawings all over the heels it will look mesmerizing on your feet. Casual dress is more of what will make this attire more attractive. Do not forget as this one is on the go and you don't have to say goodbye to your heel obsession.
By