One of the coolest trends in clothing and fashion, of recent times, is the Boyfriends Jeans trend. We love how it is casual, effortless and yet so chic. For those of you, who don't know, the boyfriend jeans trend is referred to the styling of an over sized pair of loose jeans which earlier were worn out of your boy friends closet but the trend caught up so well we have them at all leading stores and online e-commerce portals. The casual vibe attached with this outfit makes it a perfect piece to wear at a brunch, morning party or even a girls night out, you just have to know the tricks to style them according to your occasion. Need help doing that? Here we are, with 7 best ways to style the boyfriend jeans trend and answer your How To Wear Boyfriend Jean's question.
1. The White Tee Casual-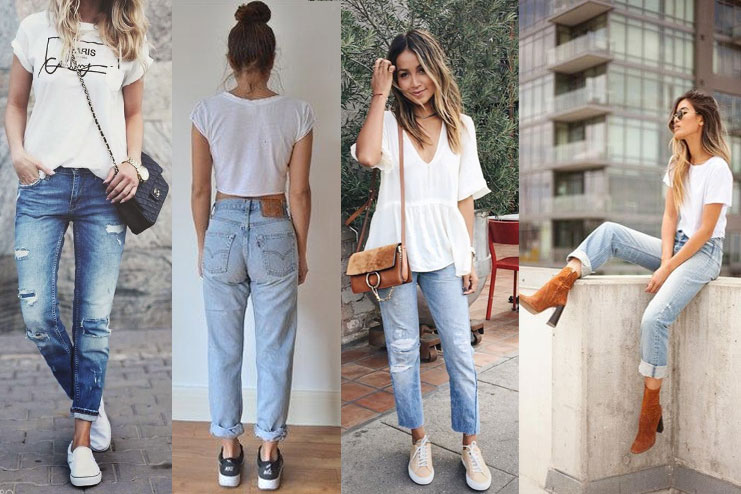 Sometimes you don't have to try too hard. Just add a simple basic white tee, a top or a kimono and you are good to go. Pair it with a high bun hair updo and plain sneakers to make the look better put together. This will be the perfect look for a brunch afternoon and shopping day out. Just add a pop of suede boots and it makes it look even dressier.
2. Biker Jacket edge-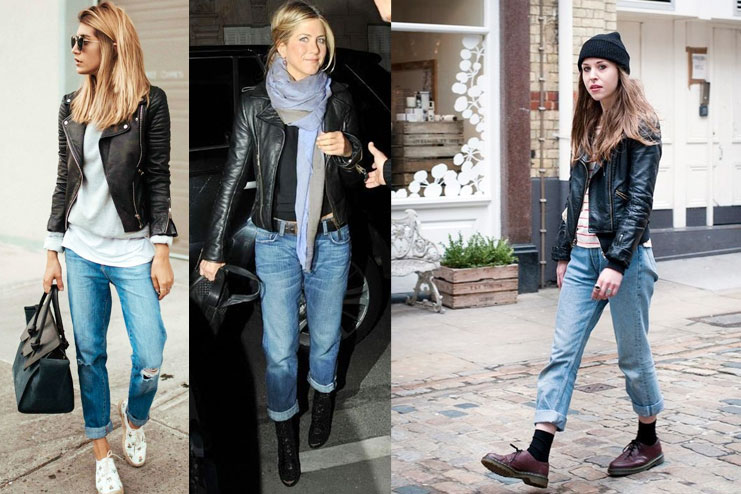 To make your look more edgy and funky, add o nice leather biker jacket with zipping detailing to the mix. Wear preferably a solid t-shirt inside to make it look crisper. Keep your hair in a pony or even open to complement the fun factor of the outfit. Wear it to a day out or a get together to get the best compliments.
Also, Read: Women Tunic Tops To Style With Leggings
3. Add a soft shrug/ kimono-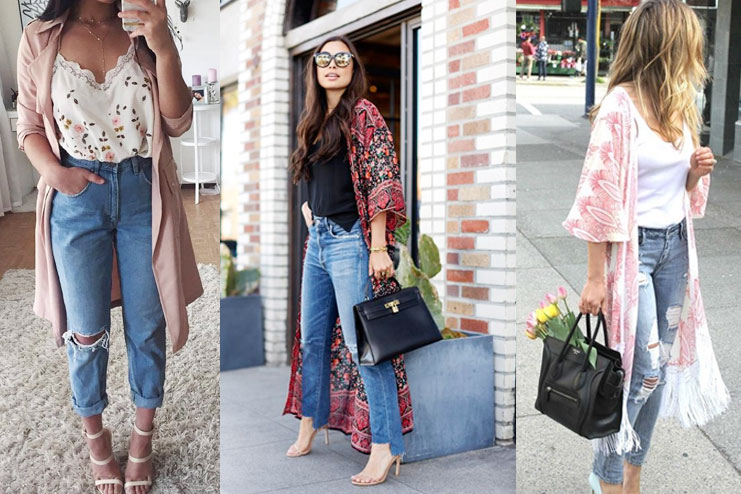 To turn this tom boy piece of clothing into a touch of feminine class, just add a kimono or a pastel soft shrug of any flowing fabric and it will completely transform the outfit. Wear a thin spaghetti top for added charm and grace. Wear it to a school meeting or lunch date. It will make you look so pretty and dainty along with that "I am the boss" feel.
4. Crop top Casual-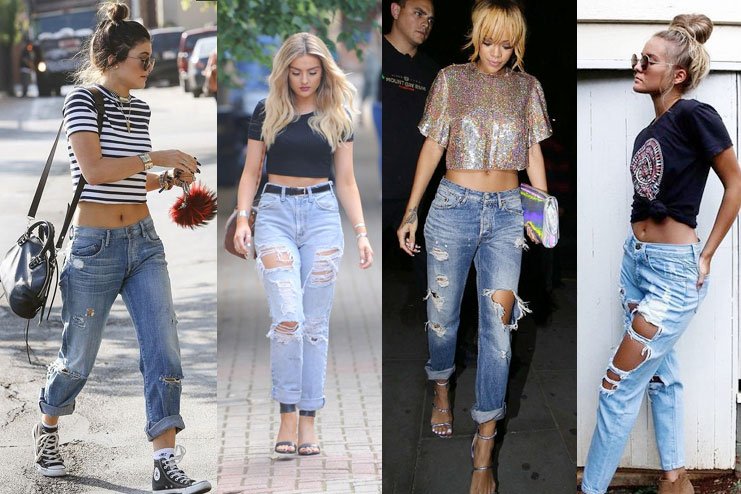 When you're actually heading out for an errand and you don't have enough time to put together a look but yet you do not want to risk looking under dressed, this is what you do. Just add a cute little crop top with those loose pants and carry a sling. It makes the look so effortless and cute. You can also go to your friend's party afterward in the same outfit. Just don't forget to change the sneakers to a pair of block heels.
5. Blazer Up The Casual-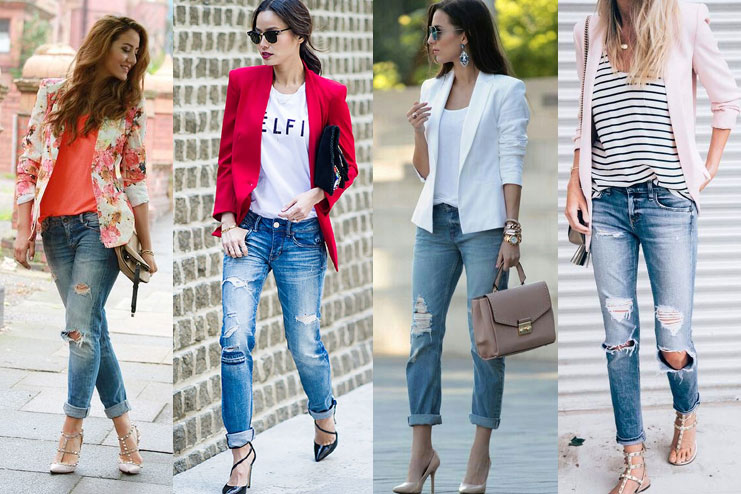 So while you're now running a few errands you soon want to attend an important office meet up at the cute cafe on the street. Well, to dress up for work and yet look cool opt for these baggy pants with a nice contrasting blazer. It makes your look more formal and yet gives you that inherent coolness attached to those pants. A floral blazer will tone down the formal monotony and make you look fresh and gorgeous.
Must Read:
6. Shirt with a knot-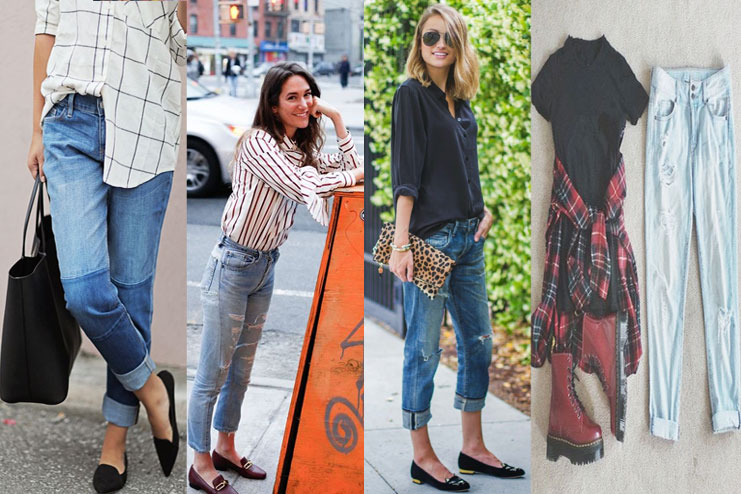 For a classic college going outfit that you want to cool and fashion forward but yet want it to be super comfortable and decent, Wear it with a shirt. Add a knot to the end for a more laid back day. Or tuck in when you don't care. For days you want a more layered look to add a pair of boots and a t-shirt inside with shirt open, it will give you a lot casual vibe.
7. Red lips Statement-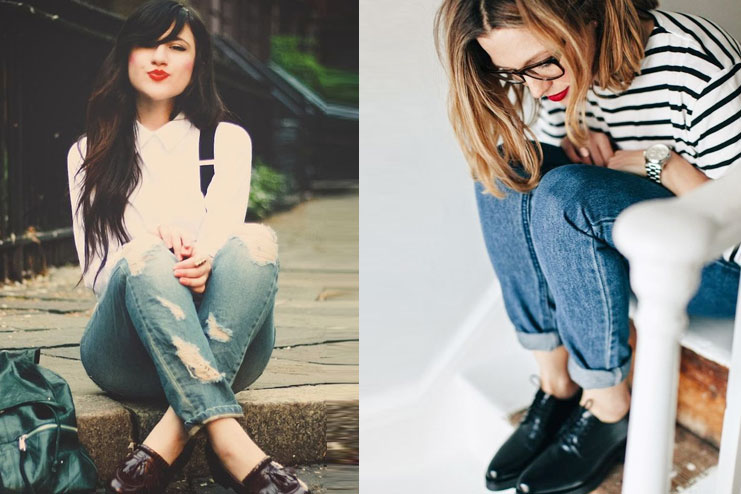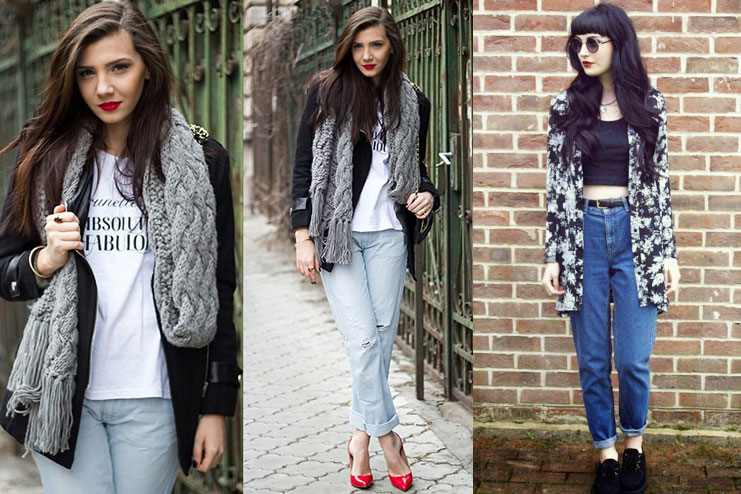 There can be no subtle way to make a bold statement than to adorn the loveliest of lip shade. Red. Add this to any outfit and the whole look of your dress would change. Red lips with boy friend jeans will make them look more festive or dressy. It is perfect for a first date or for a date night out with your husband or a night of drinks with your girl friends. It is the most versatile way to style this boyfriends jeans trend in the most effortless way.