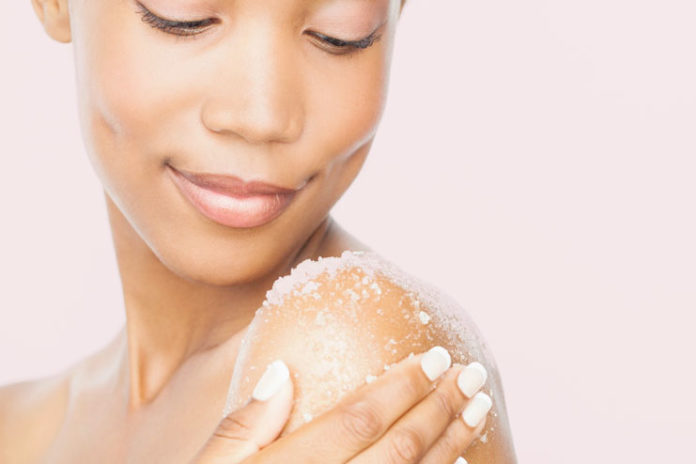 When we are younger our cells repair faster from all the wear , tear and sun damage. But as we grow up the cell repair tends to slow down and results in signs of aging. This causes Skin to lose its elasticity and luster. It starts accumulating dead cells, and unless you follow proper exfoliation the dead skin will cover your face and body, making it look dull and old. To remove dead skin from your face and body you need to follow proper regimen and maintain the youth of your skin. We have 6 Natural techniques to remove dead skin from face and body, naturally at home and give you the radiant skin that is lying beneath those dry dead cells.
How to remove dead skin from Face?
Of all the body parts, face has the thinnest and the most delicate skin in the body. The face should always be exfoliated gently and with care.
Putting your face through too much harsh conditions can leave scars and spots.
Abstain from using rough and hard surfaces like pumice stone for your face.
Normal massage with your fingers will exfoliate your face wonderfully.
For best results always steam your face for 20 minutes before you want to exfoliate. This will make the pores to moisten and open up which makes it easy to remove dead skin cells and also remove deep rooted dirt and oil.
How to remove dead skin from Body?
Exfoliation of body can be done with tough substance like natural scrubbers and pumice stone. Elbows, Knees, heels and Knuckles can be cleaned with a heavy duty scrub cream with coarse grain scrubs.
For removing the tough dead skin from heels and elbows soak your arms or feet in a bowl of warm water and rub off the dead skin with the help of a pumice stone.
You can also take a 15 minutes warm shower and then exfoliate your body. It should be followed up with another shower.
Natural Ways To Exfoliate At Home –
The best way to exfoliate the most stubborn dry dead skin is to use a homemade scrub. It is the most potent way to remove dead skin without any side effects. The Natural ingredients impart their nutrients and moisture to the skin and also rinse out impurities from the skin. These are safe to use for any body type and it will be an ideal option for people with sensitive skin as the scrubs will not harm or irritate their skin. Here is a list of few natural scrubs you can try out at home.
1. Oatmeal scrub-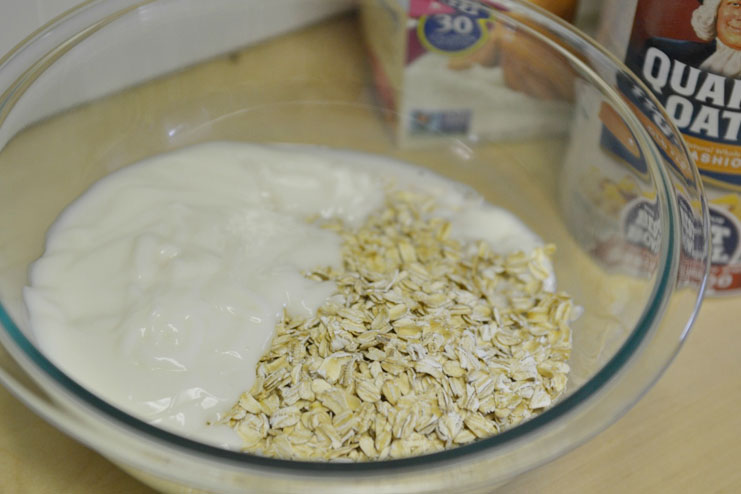 This is a perfect scrub for your face. As it is mild and provides moisture along with exfoliation. The oatmeal is rich in protein and vitamins, that hydrate your skin and Prevent it from losing essential moisture. The saponin present in oatmeal will remove the dead skin cells and excess oils.
Add 2 Tbsp each of oatmeal and curd. Add a spoonful of honey and mix it together.
Apply all over face and massage gently in circular motion for 15 mins.
Leave the scrub over your face for another 10 mins Then rinse off.
Replace curd with lemon juice and use this scrub over body. Lemon juice is a natural skin lightening agent, but it is harsh for face so do not use this for your face.
2. Coffee Scrub-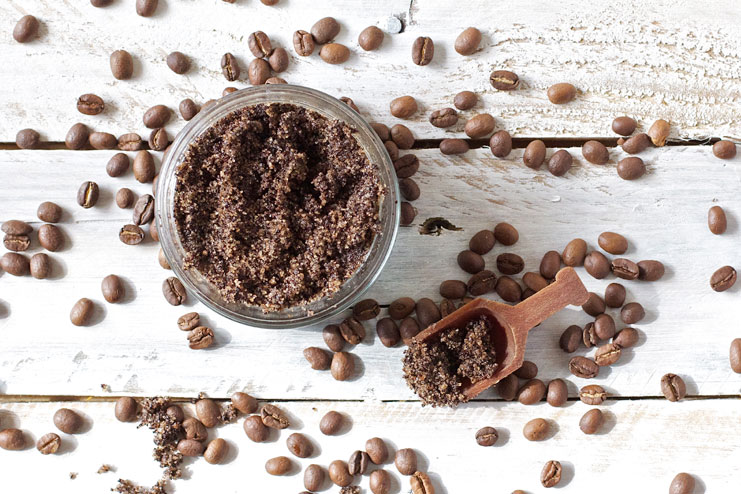 Coffee makes for an excellent scrub. It has catechins a flavonoid that repair skin texture and gives it a smooth finish. Freshly ground corase coffee will exfoliate the skins and remove dead skin cells.
Just take 2-3 Tbsps of Freshly ground coarse coffee, 1 Tbsp Olive oil, 1 Tbsp fine sugar and 1Tbsp Honey. Mix the components well together.
Apply this over face and body and massage in circular motions for 15 mins.
Let this scrub sit on your face for 10 mins and wash it off with warm water.
You can use this scrub once every week for best results.
3. Green Tea Scrub-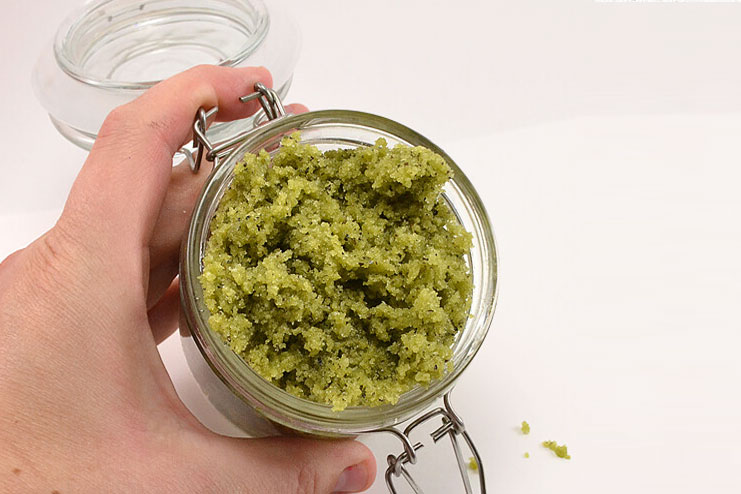 The super trending green tea has been in the news for the rich amount of antioxidants that is gives. This makes it a perfect option fora scrub. The coarsely ground green tea leaves will exfoliate the skin and the anti oxidants will make the skin youthful and healthy. To make this scrub,
Take 2 Tbsp of either used or slightly boiled green tea leaves in a bowl.
Add 1 tbsp of baking soda and mix it together.
Apply this paste all over your face. And let it dry for 10mins.
With moist hands gently scrub off the mask and massage the skin.
Wash the face with cold water. Use this once every week for best results.
4. Sugar Scrub-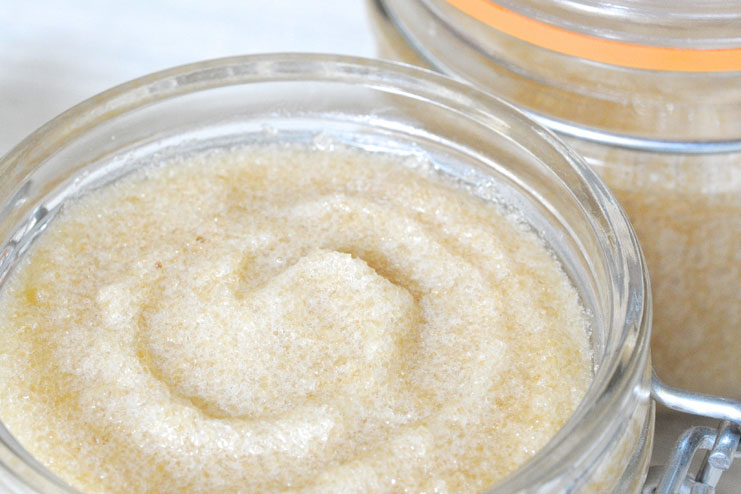 The most rejuvenating face scrub in the entire list is this sugar face scrub. It does a great job exfoliating your skin and also nourishes the dry skin of face and body. This scrub can be used by all skin types and it also doubles up as a great body scrub. This scrubs can last upto a month if stored well. To make this scrub-
Add 2-3 tbs sugar, a spoon of olive oil and few drops of essential oil of your choice.
Mix it well and apply over face and body. Massage with gentle pressure in circular motions for 10 mins.
Wash it off with cold water. It will make your skin feel like silk. Repeat once every week.
5. Orange peels-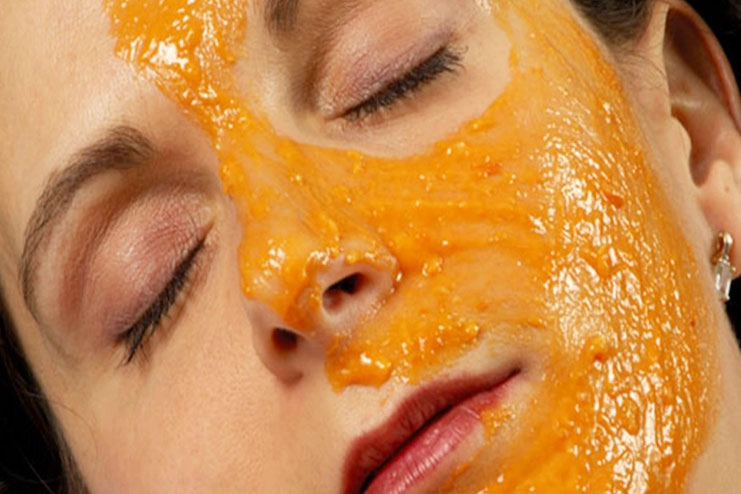 Orange peels are a rich source of Vitamin C and E, and they can do wonder to not your beauty but also you hair and health. The dry orange peel powder would make for a great scrub because of its skin renewing and exfoliating tendencies. The Antioxidants have anti aging properties and help boost the cell repair and growth giving you youthful skin.
Steam your face before starting
Add 2 tsbp of orange peel powder and 1 tbsp yogurt.
Apply this paste all over face and body and let it dry for 15 mins.
With wet hands gently scrub off the mask in circular motions.
Wash face with warm water.
Repeat once every week for best results.
6. Gram flour Scrub-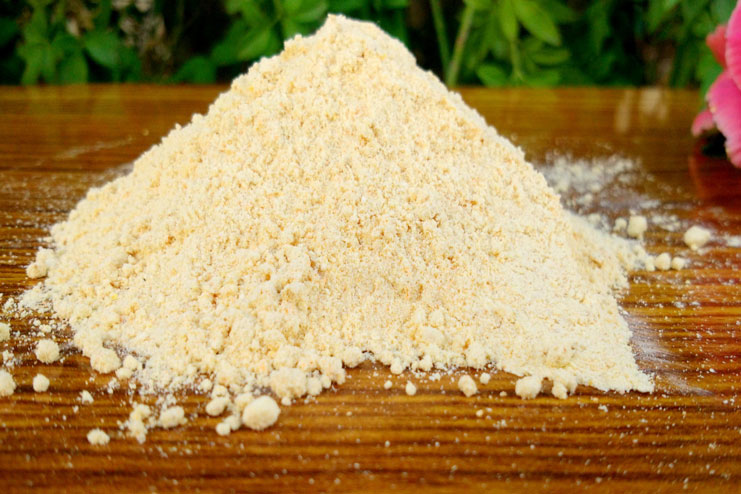 Historically gram flour has been used as an exfoliant for ages now. Earlier brides were applied gram flour and turmeric from weeks ago before her marriage to get a natural glow, and this remedy works greatly even now. Gram flour pulls out deep rooted dirt and oil with ease and leaves your skin feeling soft and shiny.
Add 2 Tbsp each of Gram flour and Curd and make a paste.
Apply over your face and massage in circular motion.
Leave it for 10 mins and rub it off with wet hands.
Repeat twice every week.
7. Rice scrub-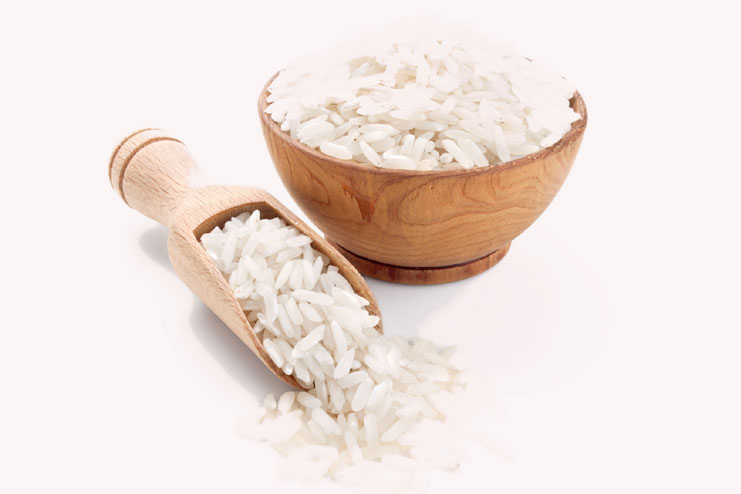 This is a great body scrub and it instantly lightens up your skin colour and leaves your body feeling smooth and silky.
Coarsely grind some rice and add a tsp of honey to it.
Mix is to form a paste.
Cut a fresh lemon into half and dip it in this paste.
Rub your target area with this lemon and gently massage it.
Leave it for 5 mins and rinse off completely.
8. Lemon and sugar Scrub-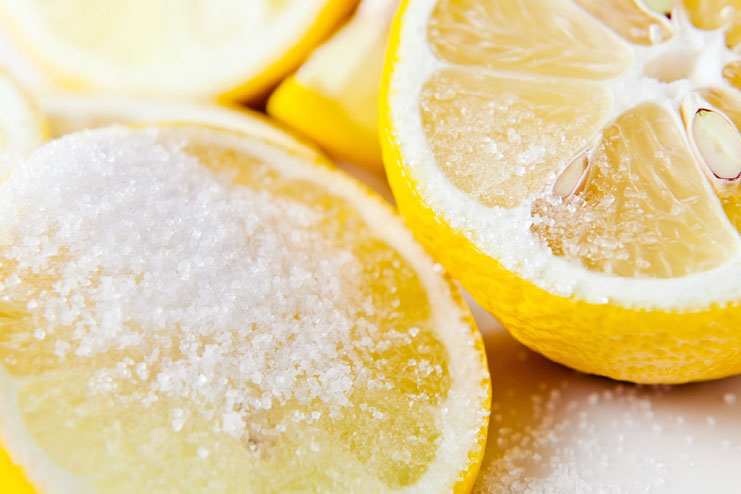 The lemon sugar scrub is basically not a scrub but a technique to exfoliate your skin. It involves cutting a lemon into half and dipping it into sugar. This lemon can be rubbed on body for exfoliation. The Vit.C in the lemon leads to natural skin lightening and the sugar removes dead cells. It is not supposed to be used on your face. It can be harsh on your facial skin and cause irritation.
Tips-
Always use mild scrubs for face no matter how damaged your skin is. Instead, to increase the efficiency f the scrub repeat it more times weekly.
Pumice stone is a good way to exfoliate but it should not be used on face.
Too much exfoliation can remove essential moisture of your face, the regular scrub should be followed with a moisturiser.
Remove any makeup before scrubbing.
For best results always steam your face or take a warm bath before exfoliating, this will remove dead skin from your face and body effectively.