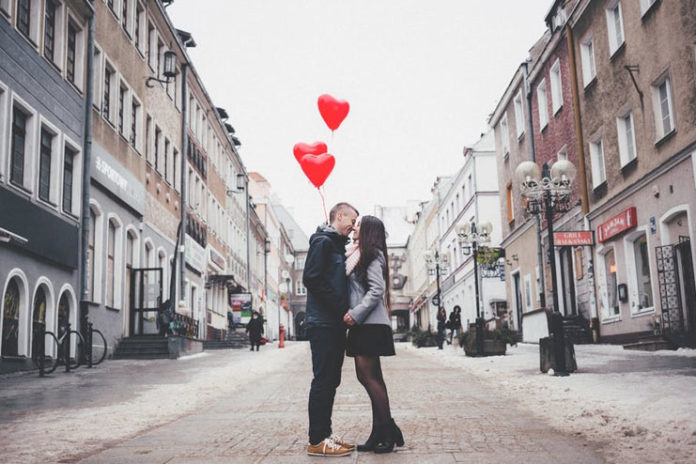 Has it been long since you have taken up your partner for a lovely vacation to spend some quality time? If yes then, have you wondered how to plan a surprise vacation for your spouse? We understand the health in a relationship involves craving for some special time to spend as a couple with your spouse. Every couple needs a gateway for a lovely unforgettable vacation to bring that spark back to life. Date nights or travel without kids, birthday celebration etc. could be a great way out for revitalize your love life. But it is easier said than done!
No matter what the surprise is, planning is the tedious yet the most essential part of it in order to happily enjoy while relaxing. Remember that one moment, when you felt elated with a small surprise someone offered you? Similarly, to show love and to have a focused time to feel special away from the daily chores and routine, it is a great idea to plan a surprise holiday. We will help you with few tips you must follow to plan a perfect surprise your spouse with a vacation.
How to plan Surprise getaway for your spouse:
1. Check your spouse's availability:
To start with, this should be your first step. Knowing your spouse's free days is essential to plan a surprise. You do not want to end up being upset when they deny coming along due to any unavoidable commitments.
If you know your partner's boss, it is fair to let them know that you have some surprise vacation ideas with your spouse. Ask them to not reveal it (obviously) and also permission for the same beforehand. Start your planning only once you have the dates handy and confirmed.
Or it could as well be a long weekend when you can plan without having to interfere in their official matters.
Another quick approach could be to ask your partner their free days, such that you can come up with a cover story like you need them to do a particular help or that you have guests to invite home etc. (I am sure, you can think of many such ideas to cover up your story).
Define a budget:
Setting the budget for your trip is very essential. If you have a separate bank account such that your partner is not aware of the expenditure to get them to doubt.
A perfect surprise vacation does not really have to be very expensive or extravagant. It can be a very simple idea on what you love to do as a couple. For in my case, I love to go to a beach with my husband and relax for a couple of days.
Especially if you are planning a surprise vacation for your husband, it is always great to finance it yourself (having not to depend on your partner monetarily and that having sponsored the entire trip yourself is a great surprise indeed.)
You can as well ask your friend to lend money in case you have a joint account with your partner and return it when back from vacation.
You can as well make smaller withdrawals and keep it saved each month for your partner to oversee the little money and does not doubt about the secret planning.
Pick your destination:
Since you are surprising your partner, it is good to start looking for destinations in your budget that your spouse wanted to visit since a very long time.
In case your partner does not have a wish, think about activities that they would love to do with you on a vacation. For example, my husband is an adventure freak, so I could plan a surprise trip ideas to have the activities like rock climbing, camping, sky diving, water sports etc.
Also depending on the time, you should plan the surprise vacation as you do not want to end up traveling more than spending time at the destination. Or to make it super hectic for both of you.
For a perfect surprise vacation, you need the best of the weather to be able to enjoy the place. You can take a look at the weather predictions and plan accordingly.
Planning at the last minute? A local destination (In the same town, city state or country) should do great in such cases as you do not have to think about other aspects of travel. 4. Plan the details:
Careful while booking your tickets or hotels. Have a friend to re-check your details and make sure to have the correct dates while booking.
In addition to reservation, do not forget to account the other logistics like childcare (if required), cab to commute or any other family schedules.
Plan about your kid's custody too. Speak to the other family or friends in case you want to leave your kid back for the trip.
Make all these booking when your spouse is away, so that there is no breach in the surprise.
Buy travel insurance etc, recommended for your vacation.
Read more on the important safety travel tips to have an excellent surprise gateway for your spouse.
5. Plan the itinerary:
Plan each day of your trip and be sure to keep a copy of all your bookings secured with you in phone and email.
Use your personal email ids and telephone number such that your partner does not get a call regarding any of the bookings. (If needed, set up a new account).
Keep some money (currency) handy for your trip for any extra expenses of your food etc. Although this could come as a later part in the planning, but good to get the estimated cost etc. while you are booking and extras that you might have to account to.
Also a good sensible way to plan is with flexible dates, such that if your partner gets inescapable obligatory or emergency call, you do not lose on your money or the plan.
Plan some surprises along the trip too – for example, a nicely decorated room to make it a surprise gateway reveal.
Speak about some couple discounts on spa or any complimentary things that the hotel can offer.
6. Plan your cover story:
Cover story is a must for you to save your surprise until the last minute. And of course, it needs to be believable.
Plan a realistic story such that they do not raise their eye brow in concern or doubt.
You can say that you have to take your partner for shopping, visit aunt's place, visit a doctor or anything depending on what suits your plan.
Pack your partner's suitcase too!
Pack your partner's suitcase too! Do not do it right in front of them, obviously. Keep it a surprise.
Note all the important toiletries they need each morning until night and make a note.
You by now might already know which clothes they like to wear in a vacation. But yeah, don't stress too much. They will be anyway over-whelmed looking at your efforts to make such a big surprise.
Also, if you have a surprise gateway planned for your husband, you can always but shaving cream, razor etc from any store at the place you plan to go (unless for camping).
You can as well plan to break the news a day before leaving for the holiday and let them pack their own bag.
Plan as per the weather and the other gear you and your patner might need. (Medicines etc.)
Pack up anything they like to do in a vacation – like books, speaker etc.
How to break the news:
Breaking the news can be the trickiest think amongst all the planning.
To make your partner feel really special, you can either keep the surprise as a surprise still by saying "get up and get ready darling! We have a flight to catch" or just say "dress up" and see the excitement on their face.
If you want to make it interesting, you can as well do it a day before by saying you have to go hunting, so be ready! Or while you pick them up from work and say that you are going for an errand shopping and head to airport instead.
Think about ways to trick your spouse as you know them better. Psych them in the best way but be sure they do not break a nerve in tension. Don't hesitate to lie; a little lie won't do any harm.
9. Make it happen:
By now either their suspicion might have increased and could have guessed your ideas but it is okay, just go with the flow.
Do everything you had planned and bring the best memories of this trip.
Be cautious at each step as it will be your responsibility from the start till the end.
Enjoy and make it even more special:
Your surprises need not end here. Having to reveal surprise getaway was just a trick to grab an excellent time-off with your better half.
Plan more surprises like a surprise cake if it is an anniversary or a birthday holiday.
Ask the hotel staff to arrange and decorate the bedroom as you wish.
You can book some great candle light dinner with your spouse and make it romantic.
Reuniting with friends that your spouse would have wanted to do since a long time is a great idea as well to surprise them.
Regardless of the place and number of nights, you can always get some dear gift to get that adrenaline rush in your love life.