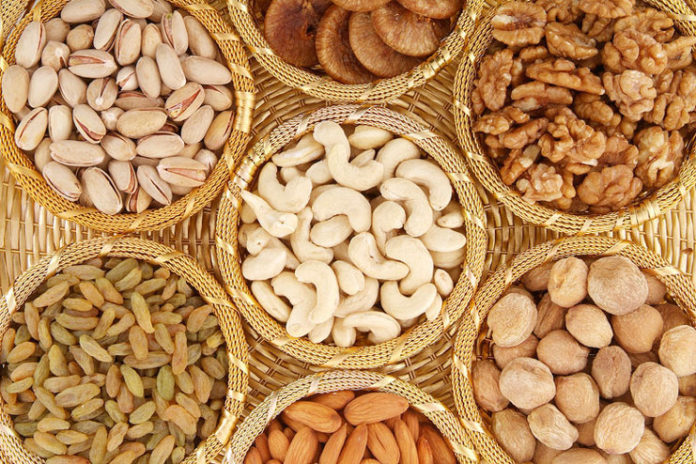 The most earliest recorded history of these nutritious dry fruits has been found in tablets of Mesopotamian, that dates back to be around 1700 B.C., which has some of the oldest known written recipes.
It is believed that the Phoenicians and Egyptians are also responsible for expanding the popularity of the dry fruits throughout the globe, particularly in the western markets, by selling them.
It is because of its long-term storability as well as ease of transport, dry fruits are being travelled around with Christopher Columbus, Robert E. Peary's conquest to the North Pole in 1908, as well as accompanied astronaut Scott Carpenter in the outer space in 1962.
Dry fruits are fruit, which have its water content removed through the drying methods. Mostly the fruit shrinks during this whole process, and it leavs a small, energy-dense dried fruit.
Raisins are one of the most common example, followed with dry dates, prunes, figs as well as apricots. Other varieties of dry fruits are also available which are already dry or does not have any water content in it. Like, betel nut, cashew nut, chestnut and many more. Another type which are sugar coated dry fruit are with pineapples, mangoes, cranberries, bananas as well as apples.
Nutritious Dry Fruits