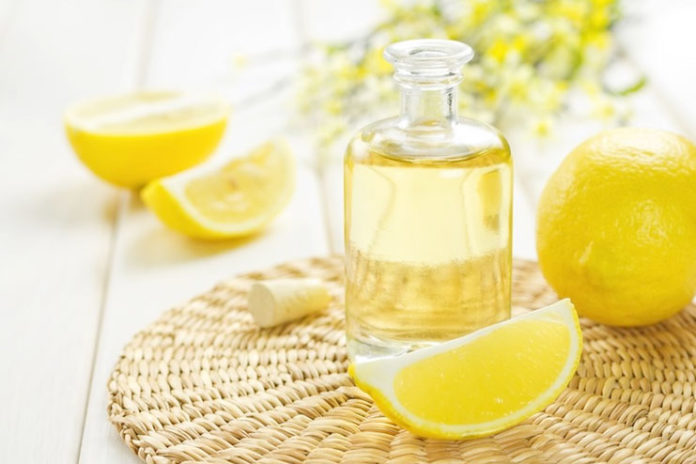 Hair fall as well as dandruff are some of the two major culprits for hair thinning and that keep us from strong, long as well as luminous hair. An unhealthy lifestyle, improper sleep, stress, hard water, prolonged illness, chemical hair styling products and even excessive use of shampoos, and hair dryers, certain medications are other factors that can cause excessive hair fall.
While all the advertisement based chemical products do promise a dandruff free longer hair but harsh chemicals can strip off the hair's natural moisture content leaving it dry, frizz, dull as well as brittle. Therefore by switching to the natural remedies is one of the safest as well as economical path for the hair growth. So here, are some of the uses and benefits of lemon oil for beautiful hair that you can try out.
Why Lemon for Hair Growth?
Lemons are the nature's one of the most wonderful gift that have versatile uses as well as benefits. These citrus fruits are amazingly filled with many nutrients that include magnesium, vitamin C, calcium as well as flavonoids making them a great product for a healthy hair, skin as well as body. Here is the reason on why this fruit is incredible and can help to enhance hair growth.
a. Lemons are considered as one of the richest source of vitamin C which can help to make your hair strong as well as long.
b. Fresh lemon juice can stimulate the hair growth besides strengthening of the hair follicles.
c. Limonene, a compound that is found in the lemon juice can help to impart shine to the frizzy as well as dry hair.
d. The anti-fungal property of the lemon juice can combat dandruff that causes fungus and can also provide relief from the scalp infection.
e. The acidic property of lemon can gently clean the accumulated dust, dead cells or other unwanted deposits from the scalp as well as hair.
f. Besides encouraging any kind of healthy hair growth, the refreshing smell of the lemon, leaves hair smelling sweet and good.
Health Benefits Of Lemon Oil
a. Skin care:
Lemon oil is an amazing remedy to increase the luster of a dull skin. It is an astringent as well as detoxifying in nature, and can help to rejuvenate sagging or tired-looking skin. Its antiseptic properties can help in treating the pimples and many skin disorders. Lemon is also being recommended to reduce excessive oil from the skin.
b. Stress:
Lemon oil is very calming in nature and therefore can help to remove mental exhaustion, fatigue, anxiety, dizziness, nervousness and nervous tension. It have an ability to refresh the mind by creating positive mindset and removing all the negative emotions. It is also believed that after inhaling lemon oil can help in increasing the concentration as well as alertness.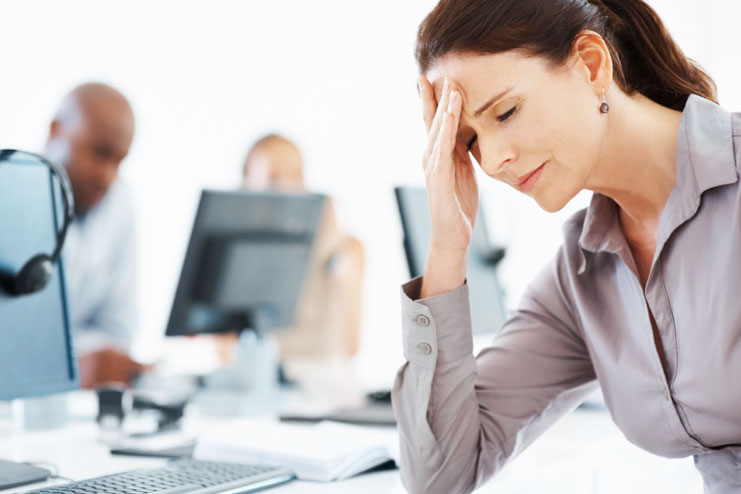 c. Immune system:
Lemon oil have the presence of vitamin content, which also make it a wonderful booster for body's immune system. It can further stimulate the white blood cells, thus increasing the ability to fight off the diseases. Lemon oil can help to improve the blood circulation throughout the body.
d. Asthma:
It is believed that lemons are useful to treat asthma, since inhaling the aroma of the lemons can clear out the nasal passages as well as sinuses, promoting a good air flow and a steady breathing.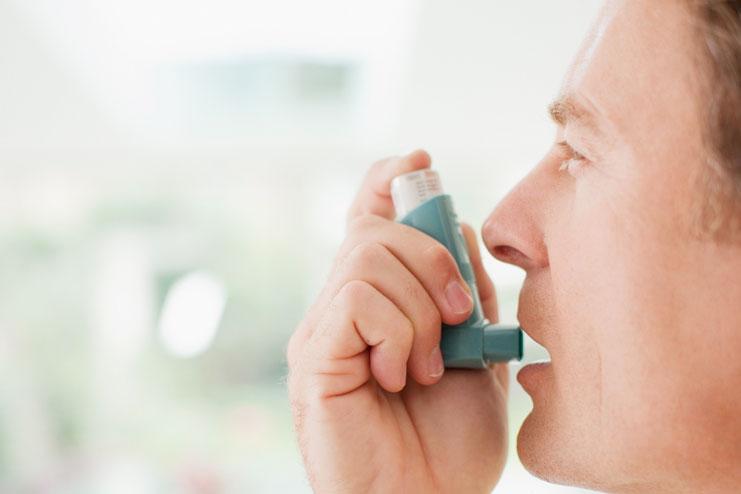 e. Insomnia:
One of the amazing health benefits of lemon oil include providing relief from the sleeplessness. Using lemon oil can ensure good sleep and help people those who suffer from insomnia.
f. Stomach ailments:
Since lemon oil is very carminative, it is also used in the treatment of various kinds of stomach problems, that includes acidity, indigestion, upset stomach, as well as cramps.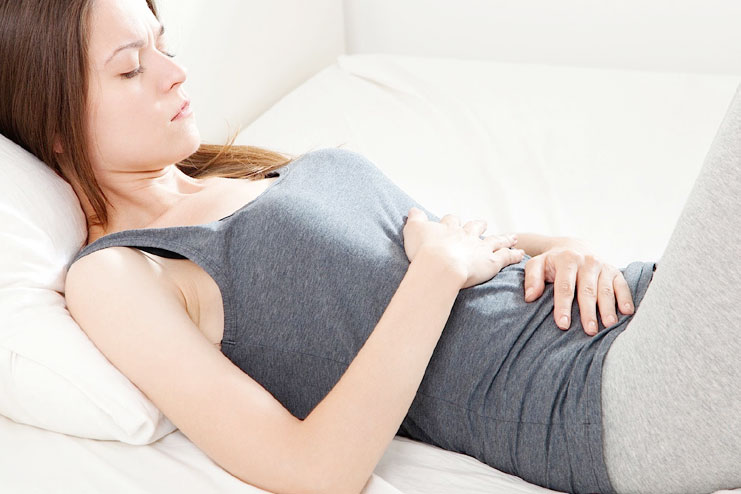 g. Weight loss:
Lemon juice is also very helpful to reduce weight, and have a satisfying appetite to reduce all the chances of overeating.
h. Fever:
Lemon oil is considered as effective treatment against all the infectious diseases such as fever, malaria and typhoid.
Lemon Oil For Beautiful Hair
1. Anti-Dandruff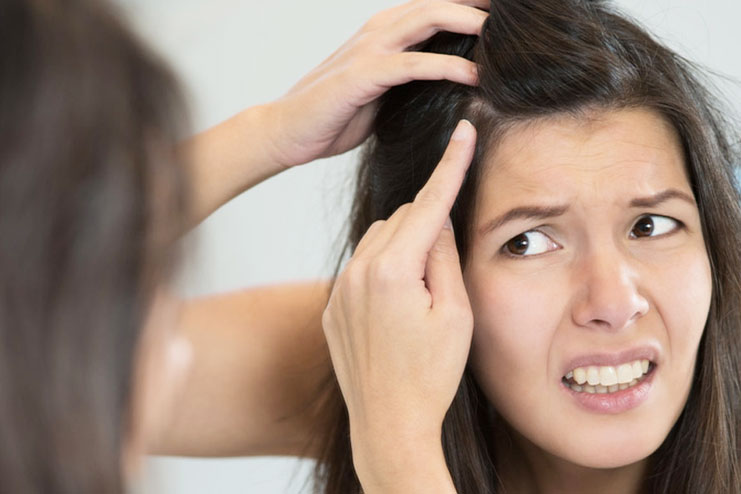 Ingredients:
a. Lemon Oil
b. Coconut oil
c. Camphor Oil
Method:
a. First warm two tablespoon of coconut oil, in it mix two drops of lemon and camphor oil.
b. Then gently massage it for five to 10 minutes in the scalp, leaving it overnight.
c. In the morning, try to cover the hair with warm towel for just ten minutes.
d. Wash your hair with some mild shampoo.
2. Hair Growth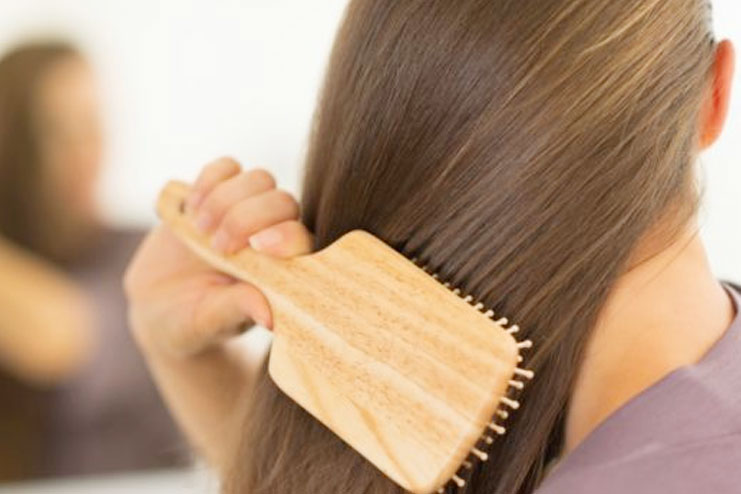 Ingredients:
a. Lemon Oil
b. Castor Oil
c. Olive Oil
Method:
a. First mix one tablespoon of luke warm olive oil with half tablespoon of warm castor oil and add three drops of pure lemon essential oil.
b. Massage this oil well in the scalp and hair for about five to 10 minutes leaving it overnight.
c. In the morning, wash your hair using a herbal shampoo.
d. Try to do it once in a week.
3. Scalp Exfoliator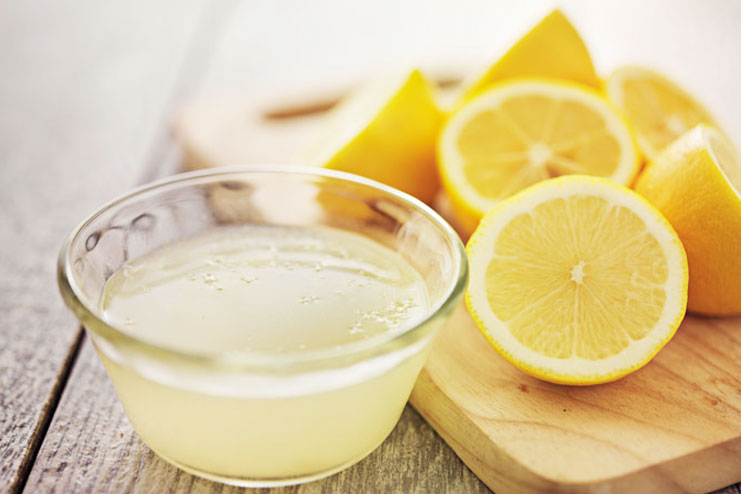 Ingredients:
a. Lemon Juice
b. White Vinegar Scalp Exfoliator
Method:
a. Mix equal quantities of lemon juice with white vinegar.
b. Massage it on the scalp for 10 minutes.
c. Later wash the juice off with a mild shampoo.
4. Oily Scalp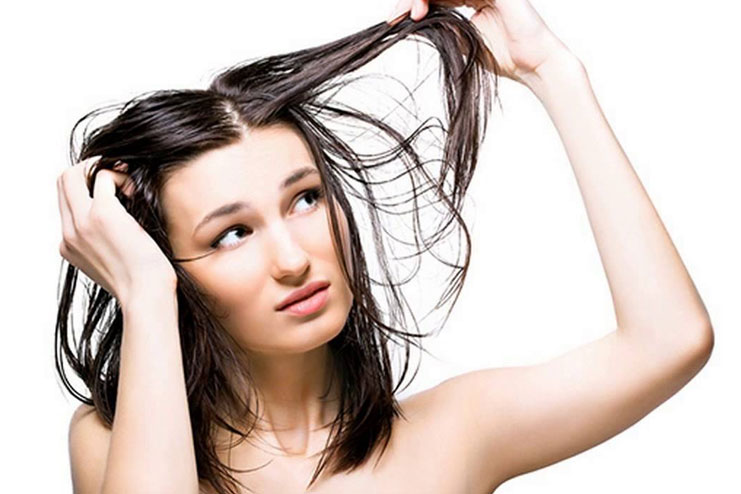 Ingredients:
a. Lemon oil
b. Jojoba oil
c. Herbal shampoo
Method:
a. First mix five to six drops of lemon oil with two tablespoon of jojoba oil
b. Rub the oil in the scalp.
c. After an hour or two, wash off with mild herbal shampoo.
5. Hair Nourishment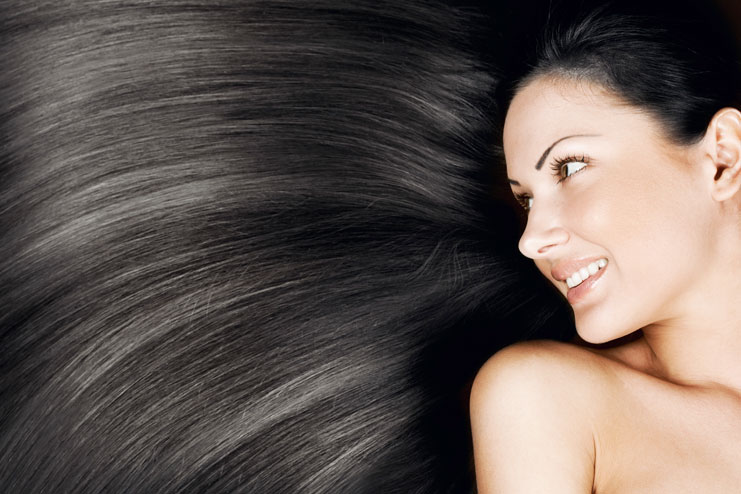 Ingredients:
a. Olive oil
b. Castor oil
c. Lemon essential oil
Method:
a. In a bowl mix one tablespoon of luke warm olive oil with half tablespoon of warm castor oil.
b. In it add three drops of pure essential lemon oil and mix them well.
c. When the oil is warm (not hot) apply it on your scalp and hair.
d. Massage it well for five to 10 minutes, leaving the oil overnight.
e. The next morning wash your hair with a mild herbal shampoo.
f. Try to repeat this remedy at least once in a week.
Note: This oil can properly blend and suitable for dry, frizzy to normal hair.
How To Make Lemon Oil: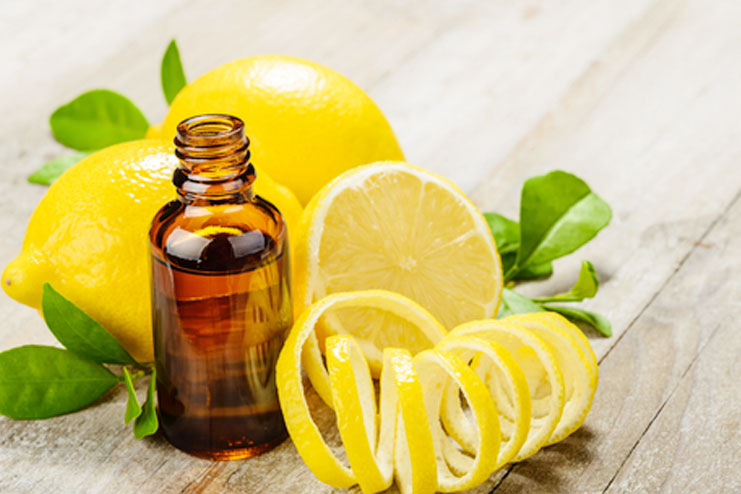 Ingredients:
a. Grater
b. Bowl
c. Small glass bottle
d. Lemon
e. Olive oil
f. Airtight container
g. Strainer
Method:
a. Grate outside of the lemon.
b. Then fill a glass of bottle halfway with grated lemon zest.
c. Fill rest of the bottle with some olive oil.
d. Then set the bottle on windows or somewhere that get a lot of sun.
e. Try to leave it there for few days, but try to shake the bottle few times in a day.
f. Later pour the liquid through a strainer in a bowl. The liquid in the bowl is the new lemon oil.
g. Always remember to store the lemon oil in an airtight container at a room temperature.