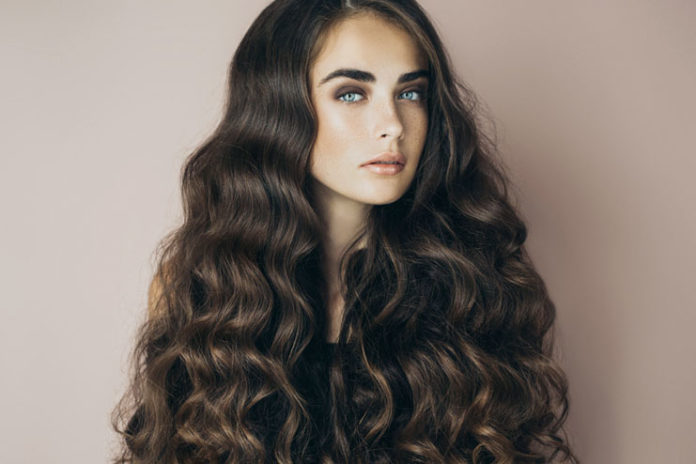 A head that is full of healthy, lustrous hair can add to a persons beauty as well as personality more. However, in this scenario, it seems like a far-fetched dream. The increase in pollution in environment, improper eating habits as well as stressful lifestyle are one of the primary reasons to blame for struggle of every person experiencing nowadays which can help to keep more hair on the head rather than on the brush.
When it comes to the reasons for hair fall and lack of hair volume, we must not leave out the harsh chemical that is filled in the hair care as well as styling products out of the list, as these chemicals are most often hidden culprits behind the hair issues, that include hair loss and hair thinning.
So, if you are just looking for some ways to increase the hair volume and boost the hair growth, it is wise to stop or even at least limit on the use of chemicals on the hairs. It might not show any drastic change in a day or even few weeks, but in long run it is going to help.
To increase hair volume and boosting the hair growth, opting for a right diet, managing stress as well as taking the right care for your hairs and scalp is very important. There are also some of the very important effective home treatments that you must follow to improve volume of the hairs and boost the growth of the new hairs. Read on to know on ways to increase hair volume and thickness naturally in just one month at home.
Increase Hair Volume and Thickness Naturally
1. Eggs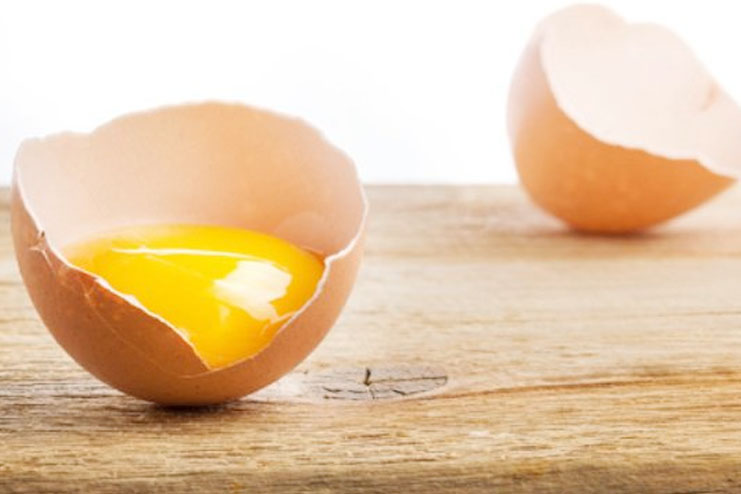 Regular protein treatment is very essential to get a stronger as well as thicker hair. For a protein treatment, one of the best ingredient is egg.
Method:
First take one or two eggs, depending on the length, and beat them properly. Apply this beaten egg on the wet hair, allow it to sit for 30 minutes. Wash the hair with some lukewarm water as well as shampoo. You can use the protein treatment once or twice in a week.
Another option, is mix one egg yolk, one tablespoon of hair oil and two tablespoons of water. Use this mix to massage the scalp thoroughly. Remember to follow this remedy once in a week to get a thicker hair.
2. Olive Oil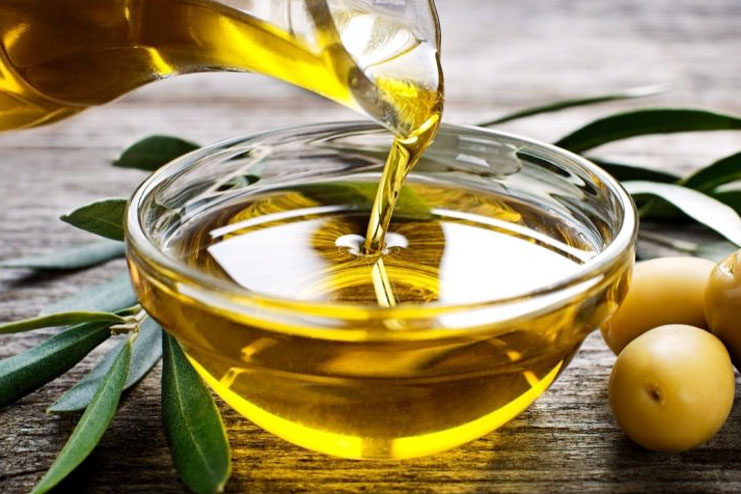 Olive oil can add body to your hair. Plus, it can help to soften as well as strengthen the tresses.
Method:
First massage the hair as well as scalp with some warm olive oil and leave it for at least 30 to 45 minutes. Then rinse it thoroughly, wash the hair using mild shampoo. You can leave the oil on the hair overnight and then shampoo your hair the very next morning.
Another option is that you can mix olive oil with honey and apply this mixture on the hair. Leave it for at least of 30 minutes and then wash the hair.
Try to use either of these remedies once or twice in a week.
3. Avocado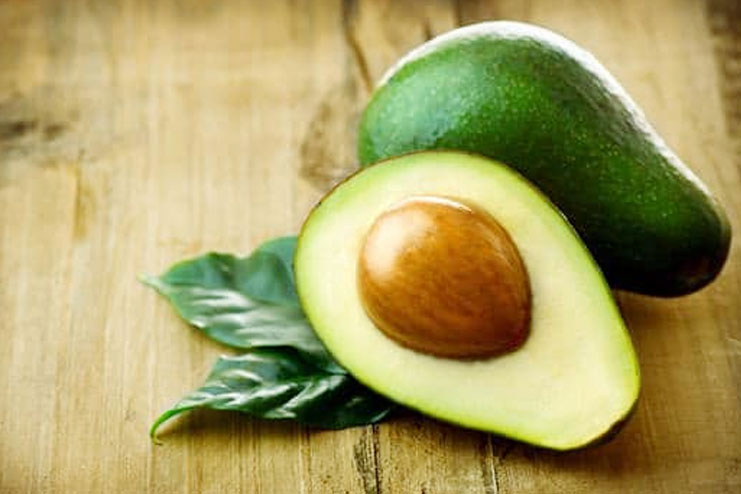 Avocado can be used to get thick hair as it can help to moisturize and add body to the hair. In addition, the vitamin E in this fruit can contribute to an overall health of the hair shaft.
Method:
First make a mixture of mashed one avocado, one banana and one tablespoon of olive oil. Then massage the mixture on the scalp, leaving it on the hair for about 30 minutes so that the nutrients are properly absorbed by your scalp. Finally, rinse it out and then shampoo the hair.
You can make a hydrating hair mask by mixing two tablespoons of wheatgerm oil with half ripe mashed avocado. Later apply this hair mask on a freshly shampooed hair, allowing to sit in for at least 20 minutes. Rinse the hair thoroughly and then shampoo the hair.
You can use either of the avocado hair masks once in a week.
4. Fenugreek Seeds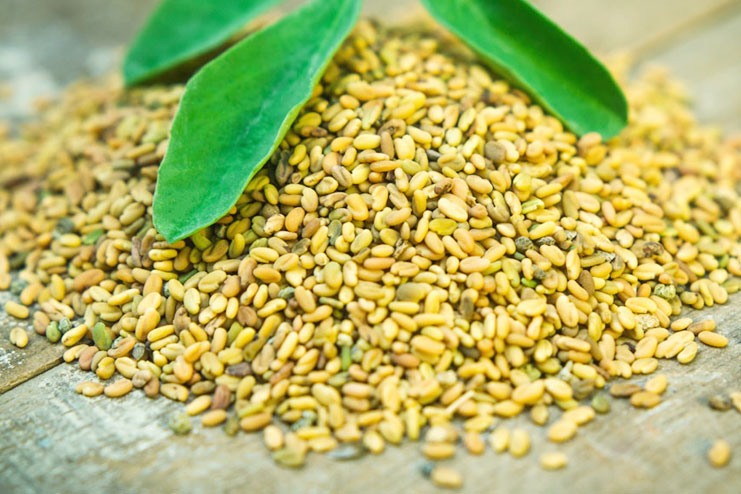 Fenugreek seeds can be used to prevent hair loss and get much better hair growth.
Method:
First soak two to three tablespoons of these seeds in the water for eight to 10 hours. Then grind all the soaked seeds to make it in a paste. You can mix two teaspoons of coconut milk in it. Then apply the paste on the hair as well as scalp and allow it to sit for 30 minutes before washing the hair with the lukewarm water. When done, this remedy can prevent from the dry scalp and help to get thick hair.
Another option, is to use the water of the fenugreek seeds that are being soaked overnight as a hair rinse. It can help to have hair growth and get rid of the dandruff. Try to use it once or twice in a week.
5. Indian Gooseberry Or Amla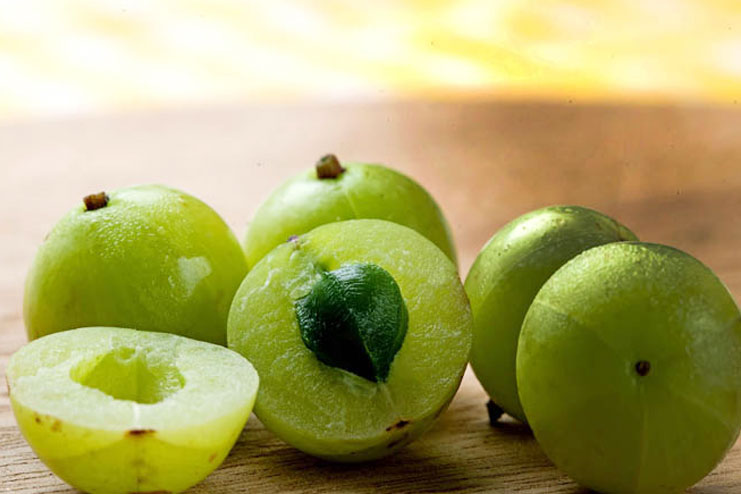 The presence of antioxidant, anti-inflammatory, antibacterial and exfoliating properties that are present in the Indian gooseberry can help to maintain a healthy scalp and have better hair growth rate.
Method:
First mix a tablespoon of Indian gooseberry or amla powder with two tablespoons of coconut oil and heat until it is boiling. Then strain the oil and massage it on the scalp before going to your bed. The very next morning, shampoo the hair as usual. Do it on a weekly basis.
Another option is, you can mix one-quarter cup of warm water with one-half cup of Indian gooseberry or amla powder. Let the mixture sit for 10 minutes. Later apply the paste on the hair, leaving it for 15 to 20 minutes before rinsing off. Try not to shampoo the hair for a few hours. Try to follow this remedy every week.
You can take the Indian gooseberry fruit and its extract in your dietary supplement to get a healthy hair.
6. Castor Oil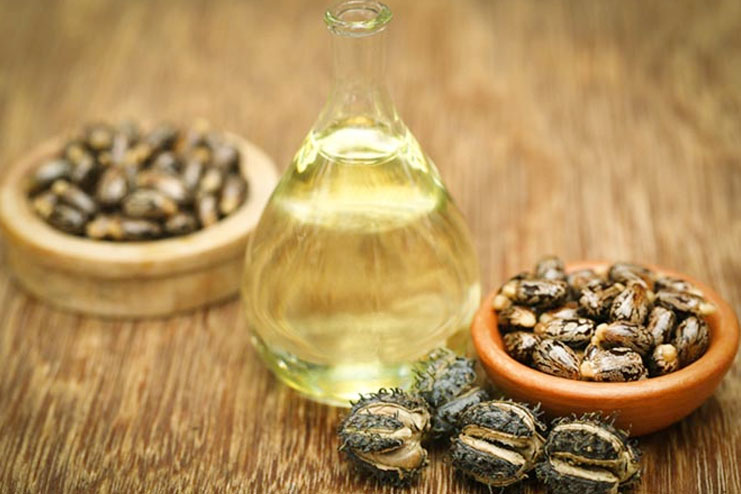 Massaging the scalp regularly with some cold-pressed castor oil is considered as one of the easiest ways to increase hair volume and thickness naturally. It is because of its high viscosity, it can coat the hair thoroughly as well as protect the hair from fall. Plus, it being high in vitamin E as well as fatty acids, it can promote the hair growth.
Heat the mixture of castor oil and coconut oil. Only using castor oil can also work but it tends to be thick.
Method:
a. First apply it on the head as well as scalp and massage it in circular motions.
b. Then comb the hair to distribute the oil through your hair and remove all the tangles.
c. Later cover the hair with towel that is moistened with the warm water.
d. Leave it for at least one hour and then shampoo the hair as usual.
e. You can follow this remedy once in a week to enjoy the lustrous as well as thick hair.
7. Reetha For Hair Growth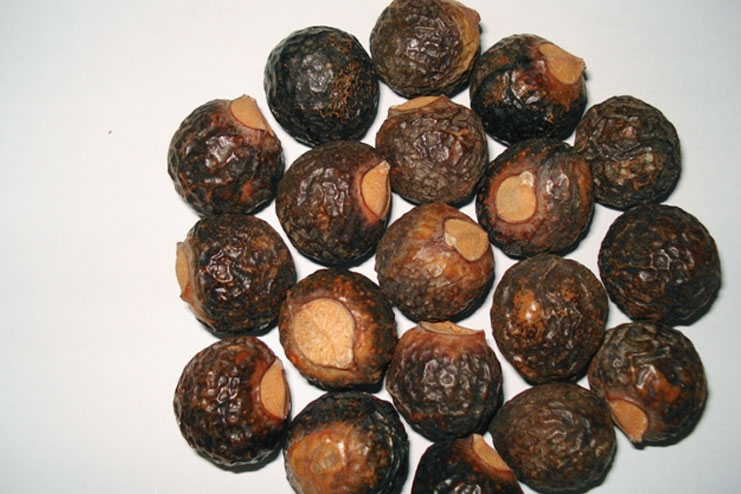 Reetha is the herb that is basically used for the benefit of the hair. It is considered natural remedy to get cleanliness in the hair. It can make your hair strong from the roots right from its base. There are some times when costly shampoos are not available in the market. People used mostly the natural herb. Reetha is one such natural soap which can help to clean the hair and add volume in it. The ingredient is also needed for the hair health in many wonderful way.
8. Oil massage for thicker hair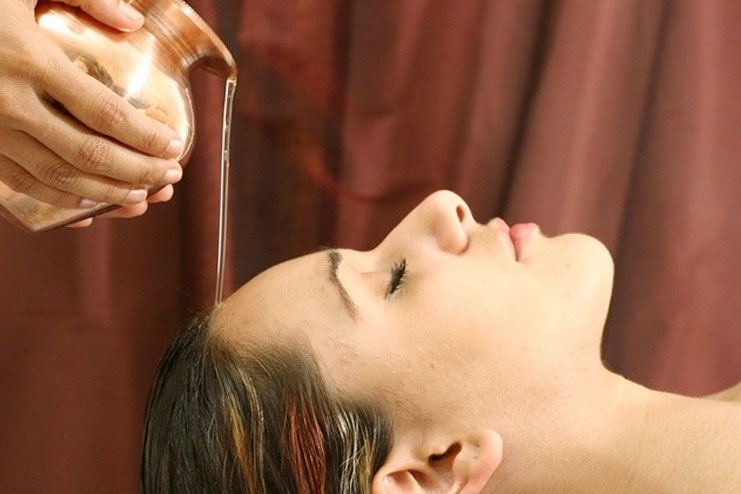 Always try to massage the scalp regularly and properly. Massaging the scalp is always considered as a very important way to increase the blood circulation and give you healthy roots and stops hair loss. Massage the scalp and hair with some warm oil; massage it in the scalp in a circular-motion, over the time you can notice the increase of hair volume. Some of the best choices of the oils are either jojoba oil or the coconut oil. To remove dandruff you can use rosemary oil. Once when done with the massage, for few minutes try to wrap the shiny hair in a warm-towel, as it can give extra conditioning to your hair. This is also the most important tip to keep your scalp clean, try to wash your hair four times in a week and control the hair fall.