Having this scary viral infection of chicken pox is traumatic enough for our bodies to literally go weak. And above that, the scars that it leaves you with are just another story altogether. While it may make some of us go into hiding, a lot of them recover really great from the chicken pox scars. How do you ask? Well, they know the secret home remedies that our grandmothers have been following for years now. And to keep you away from those pesky scars we reveal those treasured secrets for effective chicken pox scars removal.
How to Get Rid of Chicken Pox Scars?
To make those ugly scars fade away from your face and body here are a few remedies which you can do at home which are safe for all skin types and help you remove chicken pox scars with ease.
1. Honey-
How to use-
Take honey according to the amount of area to be applied.
Apply it on your scars and massage for 10 mins.
Leave it on for another 10 mins to get well absorbed.
Wash it with cold water and apply a mild moisturiser.
Why does it work?
Honey is rich with antioxidants, It has antimicrobial properties that nourishes and moisturises you skin from within. Honey will slowly lighten the pigmentation of scars and remove them permanently from your skin. It will also add a touch of natural glow to your recovering skin.
2. Baking Soda-
How to use-
Mix 2 tsp baking soda with a cup of water.
It will turn frothy, now beat it for another 5 mins, this will turn it into a paste like consistency.
Apply it all over your face and body scars and leave it on for 20 mins.
Wash with cold water and apply a moisturiser later.
Why does it work?
Baking soda works as a great exfoliant for your skin. It is the best way to naturally remove dead cells and scars. Baking soda consists of anti-inflammation properties. It is also a great remedy for curing itchiness of scars. Over time it will make the scars disappear.
3. Aloevera Gel-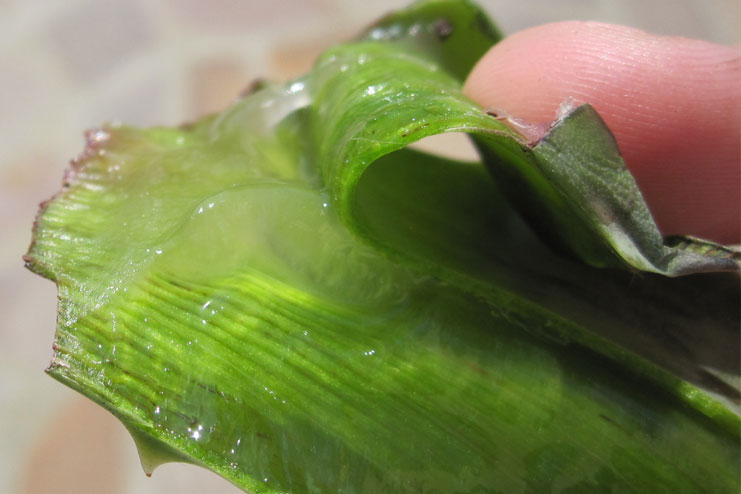 How to use-
Take a small portion of aloe vera gel and apply it over your scars.
Massage it gently for 10 mins.
Leave it on for anoth 20 mins.
Wash off and pat dry your skin. Apply a herbal moisturiser.
Why does it work?
Along with its numerous skin and hair benefits. Aloe vera is also known for its great skin soothing and relaxing effects. It acts as an antimicrobial agent that nourishes your skin deeply. This hydration promotes cell regeneration and growth that eventually lighten the scars. This method is one of the best home remedies for chicken pox scars, for people who have sensitive skin.
4. Papaya-
How to use-
Take a slice of papaya and blend it into a paste.
Add 1 tsp of lime juice, 1 tsp of honey and a few drops of essential oil.
Mix well and apply a layer of this on your scars.
Let it remain for about 20 mins and gently massage for 5 mins.
Wash off with cold water.
Do not forget to moisturise later.
Why does it work?
Papaya is a great anti blemish ingredient that is known to naturally even your skin tone and removes blemishes. It goes deep into to skin and provides hydration. Over time it internally reduces the scar's pigmentation.
5. Coconut water-
How to use-
Take a little bit of coconut water and spritz it over your face or body.
Let it remain on your face for 20 mins.
Wash it off with cold water.
Optionally you can also use to just wash your face with this water 2 to 3 times a day.
Follow it up with a moisturiser.
Why does it work?
Coconut water acts as a great electrolyte for your body. It is known to maintain skins pH balance and keep the cell growth optimal. Coconut water is a great home remedy for chicken pox as it calms any itchiness and soothes the skin. It acts as a great anti wrinkles and spot removal agent and eventually reduces scars to the minimum.
6. Avocado-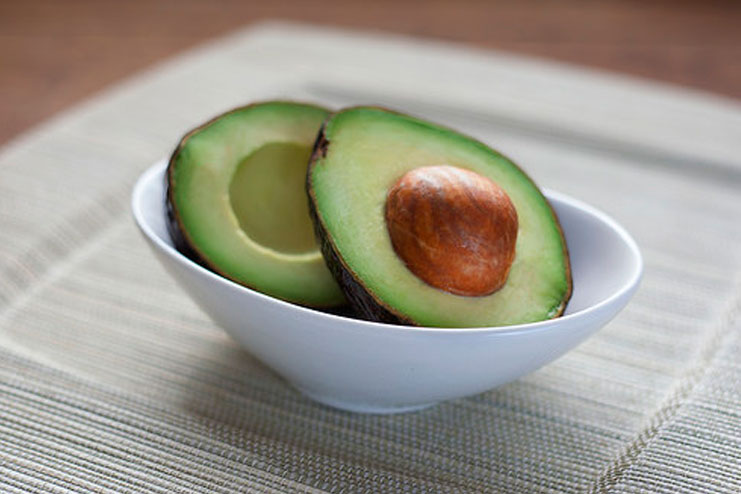 How to use-
Take a slice of avocado and mash it properly into a paste consistency.
Apply this paste over your face and leave it on for a good 20 mins.
Wash it with cold water and mild soap.
Pat dry and apply a moisturizer.
Why does it work?
Avocado contains Vit. E which is responsible for removal of pigmented chicken pox scars. This fruit is known to hydrate the skin and acts as an anti-blemish agent. It contains fatty acids that are responsible for removal of dead skin cells and skin rejuvenation. Chickenpox scars will eventually die out after regularly applying avocado in about just 2 weeks.
7. Cucumber-
How to use-
Grind over half a cucumber into pulp.
Apply a layer of cucumber pulp all over your scars.
Leave it on for a good 30 mins.
Remove the layer and wash it off.
Why does it work?
A natural skin soothing agent, Cucumber is known to cool the skin and hydrate it naturally. It acts as an astringent and reduces the build up of bacteria. Cucumber clears your pores and reduces any dirt and stress from your skin. It is known to slowly lighten skin spots and can be a great remedy to treat chicken pox.
8. Lemon Juice-
How to use-
Squeeze fresh lemon juice off a lemon.
Add a tsp of honey and mix it.
Apply over all your scars and spots.
Leave it on for 30 mins. Rinse it off with cold water.
Why does it work?
With its abundant vitamin C reserves, lemon is a perfect skin lightening agent that helps is improving skin complexion, reducing dark spots, natural skin lightening and also as a anti microbial ingredient. Lemon also acts as an exfoliant and along with honey it is a great moisturising way to exfoliate off the dead skin and reduce scars even quicker.
9. Coconut Oil-
How to use-
Take some coconut oil and apply it over your scars.
Massage for 20 mins or more.
Wash it off with warm water or let it stay over night.
Why it works?
Coconut oil is a extremely popular remedy to heal wounds and scars and has been used for ages for dry and acnes prone skin to remove scars and improve skin texture. Coconut oil is the natural skin rejuvenating ingredient that is easily found in every household. This oil prevents skin from damage due to dryness and keeps the skin free from pathogens and viral infections. It soothes the skin and lightens scars.
10. Sandalwood-
How to use-
Take a spoonful of sandalwood powder.
Mix a tsp of milk and honey each.
Make a paste and apply over all the scars.
Leave it on for 20 mins.
Wash it off with warm water.
Why it works?
One of the most effective anti microbial ingredient, sandalwood soothes your skin like no other. It not just makes your chicken pox skin calm and cool but also reduces any kind of virus and bacterial growth to zero. It is a perfect skin rejuvenation product that can help heal the skin cells from within. The honey and milk naturally provide skin bleaching properties and along with sandalwood powder it removes the chicken pox scars completely. Along with this, sandalwood also gives your skin a natural nourishment and makes it glow beautifully. It would be a perfect way to bounce back from an illness.
Remember, while you have itchiness during chicken pox, always try to use a calamine lotion to soothe it. Never scratch your boils and worsen them. To make the scars less painful early detection and care is of utmost importance. Although chicken pox scars go away, but in their own sweet time, these home remedies for chicken pox scars will make them vanish sooner.