Imagine you have your best friend's wedding to attend in a week, and work stress has been keeping you up at nights. And even though you finish all your obligations to attend the most important wedding, your face shows those dreadful signs of tiredness. Puffy eyes! We have all had days when these tired eyes just ruin our days and make up look grumpy and sleep deprived. Tired eyes can make a bad impression on a job interview or important meetings. But how do you rejuvenate tired looking eyes? Well, we have the answer.
We have curated a list of 11 simple hacks and tips to get rid of tired looking eyes. Just follow these simple techniques and lifestyle changes to never let puffy eyes ruin your day again.
What Causes Tired Looking/Puffy Eyes?
Our under skin is one of the most thinnest and delicate skin of our entire body. Eyes tend to look puffed up and tired due to water retention under the eye. This water retention can be a result of a lot of things. Number one common cause being Sleep deprivation, other few are Allergies, Sinus, Dust and even pollution. Even though it may not be permanent but puffy eyes tend to make you look tired and much older than you are. It can be a result of working on long hours before a computer screen or mobile phones. Or sometimes even a reaction of certain medications. In order to reduce puffy eyes instantly, here are some ways you can achieve it in.
How To Get Rid Of Tired Looking Eyes?
1. Quick Fix-
One of the easiest and most common ways to reduce puffy eyes is the cold spoon technique. This is a quick fix and not a permanent solution though. Keep a few spoons in the freezer for about 10 to 15 mins. Take a spoon and place it over your under eye area with the spoon base touching your eyelid. Keep it on till the spoon is cold. Repeat it with two to three spoons. You can also do it twice a day. The coolness from the spoon relaxes the nerves in your under eyes and cause them relief. It is the best instant 'fix tired eyes' technique.
2. Cucumber Slices-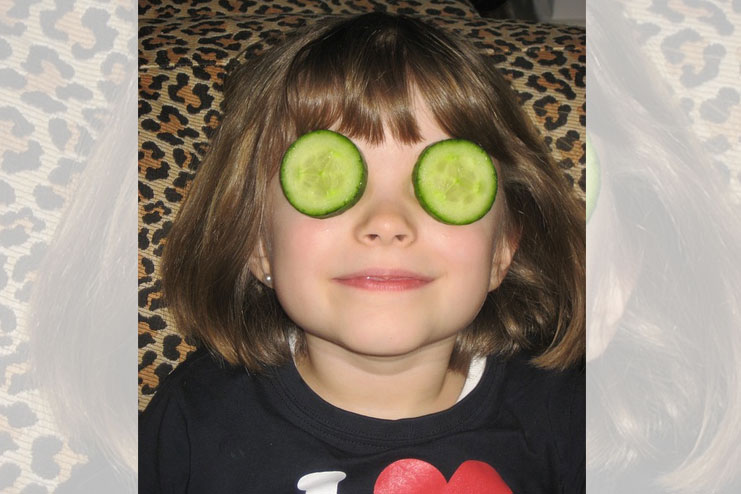 Ever wondered why the salon masks always have cucumber eye covers? Well, cucumber is one of the most soothing ingredients that helps relax your skin irritation and give a cooling effect to your delicate under eyes. It also helps in reducing dark circles and spots. Just keep a cucumber in the fridge for an hour. Cut it into slices and place the slices on your eyes. Leave it on for 20 mins. Repeat it thrice a week for best results. This also works to remove swelling from under eye bags and keeps them looking youthful
3. Egg White Pack-
Another one of very effect home remedies to fix tired looking eyes, is this egg whites mask. This is known as a great way to remove under eye pigmentation and wrinkles along with tired looking eyes. Just add a few drops of witch hazel to an egg white and beat the mixture to stiffness. Apply it with a brush and leave it to dry. On drying up completely, it will turn tight. Wash it with cold water and mild soap. Best results can be seen on applying twice weekly.
Related Articles: Effective Eye Creams That Really Get Rid Of Dark Circles
4. Aloe Vera-
This wonder remedy is already known widely for its anti aging properties. Other than removing under eye wrinkles, it is also a great remedy to reduce puffiness and tired looking eyes. Just apply a little aloe vera gel under your eyes and massage for two minute. Leave it on for 10 mins and wash off. It will soothe the blood vessels making it to relax and reduce the puffiness. Aloe vera gel is also great at removing wrinkles.
5. Green Tea Bags-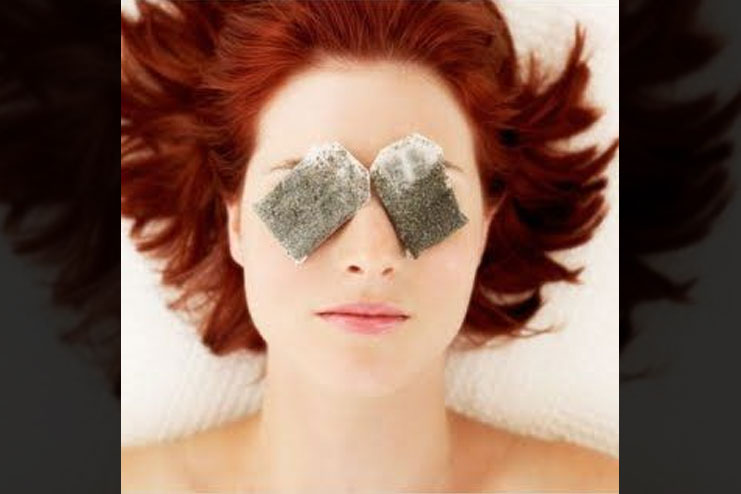 One of the most popular and trending puffy eyes remedy, Green tea bags have been known to benefit your under eye area with the rich source of antioxidants that it contains. It reduces inflammation and water retention from under your eyes with the help of caffeine. The antioxidants in green tea, are known to give anti aging effects and improve your under eye bags. Just take a glass of warm water and dip the green tea bag in it for 3 mins. Remove the tea bags and place it over your eyes for 15 to 20 minutes. Remove and wipe your eyes. For best results repeat thrice a week. Also you can consume the green tea for added health and beauty benefits.
6. Essential Oils-
A soothing mix of a few essential oils can help your eyes not just to relax but also reduce the puffiness overnight. Apply a little bit of your favourite essential oil on your eyelids and temples of your head before going to sleep. After waking up rinse it off with plain water. This improves anti irritation and anti inflammatory properties that can cure your puffiness. It is also a great remedy for a good relaxing sleep.
7. Salty Water-
Saline water is known as a great way to reduce inflammation. Just soak in a makeup removal pad in mild salty water and keep it over your eyes for 20 mins. This is known as a great way to reduce puffy eyes caused due to weeping. Do not use overly salty mixture as it may irritate your eyes on contact. Use a clean cloth or makeup pad.
8. Iron Rich foods-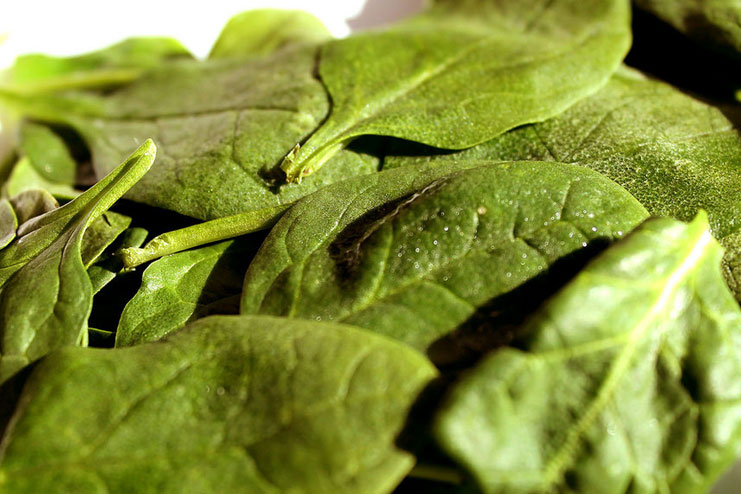 For ladies who are prone to puffy eyes a lot. One of the important things to look out for is Iron deficiency. This deficiency can cause water retention under eyes making it look puffy and tired. Include iron rich foods like spinach etc. to supplement your iron deficiency anaemia. For some people iron supplements might be necessary. Consult your doctor for better diagnosis.
9. Salty Food-
The more salty food you consume, the more water your body will retain. This is called as maintaining a perfect ionic balance and it is a natural body mechanism. Avoid consuming unnecessary junk and fast foods with excess salt and oil content. If your eyes have started looking puffy recently, consider your diet options and try to strike out excess salt from consumption.
10. Sunglasses-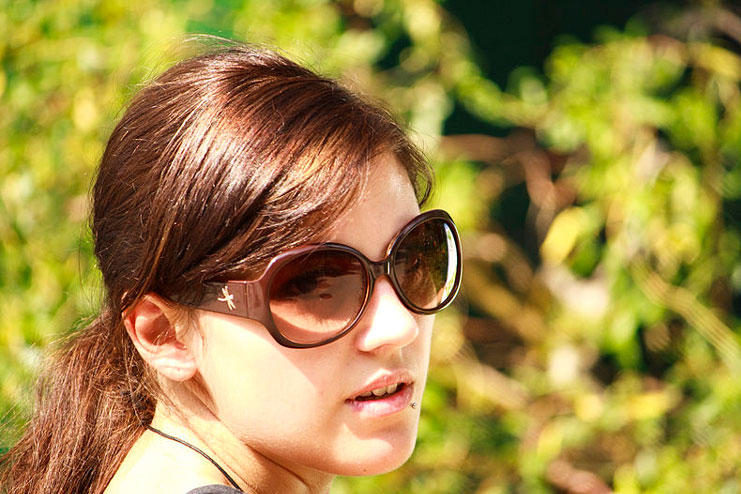 A lot of times over exposure to sunlight can cause damage to your under eye circles. The ultraviolet rays from the sun can cause sun burn and hyper pigmentation. To protect your eyes form such damage, always wear sunglasses whenever you are heading out in the sun. It is a great way to protect your under eye area from direct sunlight.
11. Complete Your Sleep-
One of the most important reasons for appearance of puffy eyes is sleep deprivation. A study in Sweden found out that lesser sleep made people look not just sad and tired but people also conceived they look unattractive. Sleeplessness can take its toll on your eyes almost instantly. SO to prevent the tired looking face will dull and dark eyes, always take a good night's sleep and complete your 8 hours of minimum sleep every day. Sleeping relieves stress and improves blood circulation. Over time your eyes will look healthy if you sleep well.
Nothing can make you look prettier than a beautiful fresh face after a good sleep and stress-free life. A lot of times smaller worries which can be done away with are best if we leave them away. Keep a healthy diet and sleep on time. Nothing can keep you from having that beautiful natural glow with twinkling eyes along with a lovely smile.