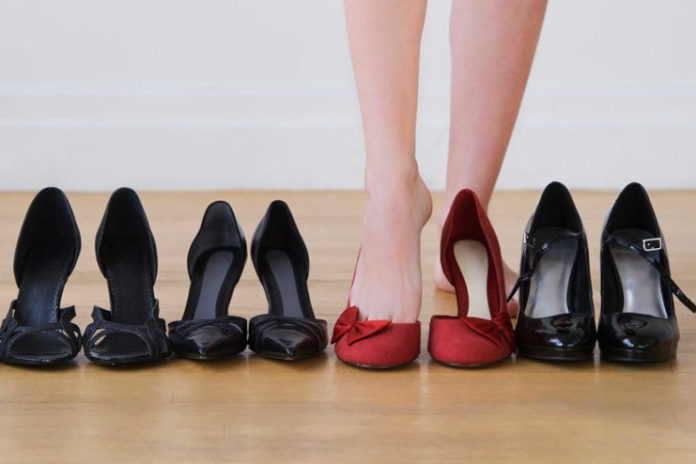 Shoes have always been the most desirable part of every women life. We love shoes! So, have you been wondering of owning a pair of fashionable footwear that is quite different from the rest of your footwear collection and something that is very unique. There are many types of styles and designs, that can make a pair of footwear very unique and beautiful. So here, are some different types of fashionable footwear that can supplement the trend on shoes and even enhance your look.
Fashionable Foot Wear
1.Diamond Encrusted Flats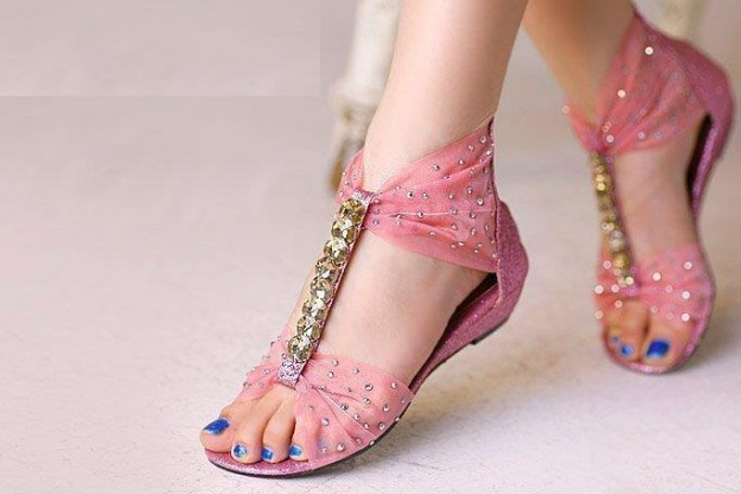 Flats have always been in fashion and always will be. They are the most comfortable as well as easy to wear designs ever made. Then how about some really wonderful designs in them? Just like in the image, this amazing flat is encrusted with faux diamonds and unique design with pink cloth. You can wear this shoe for parties or any kind of occasion to give more glamour to your feet.
Must Have Summer Footwear (Read Here)
2.Golden Belly Fashion Footwear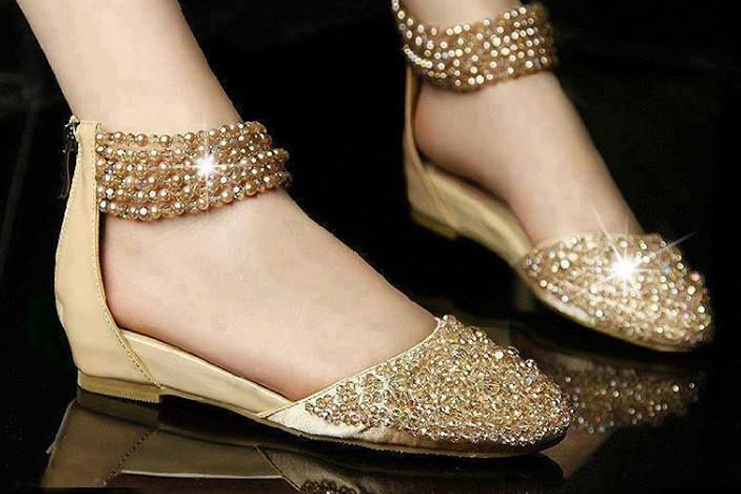 Another amazing fashionable footwear trend is belle shoes. They are beautiful, comfortable and in this case, shiny too. This stunning belly in the image is of golden in color, decorated with golden faux pearls and golden small balls. It can add extra amount of awesomeness in you. Best for party wear, this shoe must be that one shoe that looks more glamorous than your other collection in your wardrobe.
3.Designed Black High Heel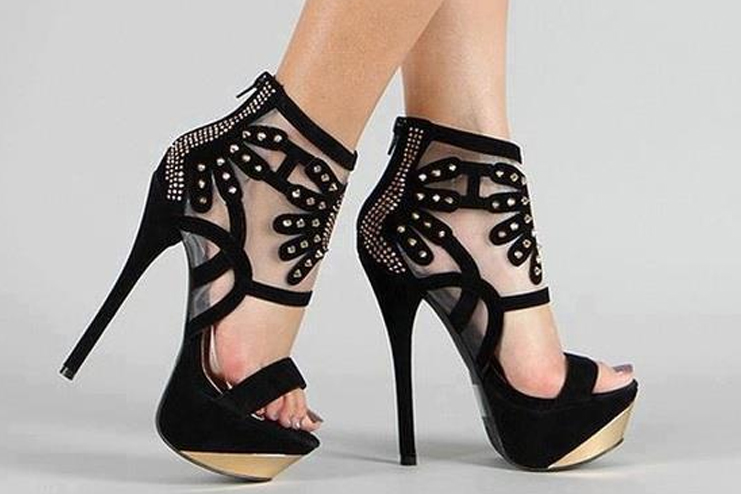 High heels are always beautiful, and no matter whether you can walk in them or not, every women will own one item of high heels. It not only helps to make you feel tall, but also beautiful and make your legs look long and sexy. Black is the universal color, which can go with anything, and when it is combined with high heels then what more can be asked for? This high heel is a must have in your wardrobe, you can wear it with your office wear, party wear, or even with your casual wears.
4.Summer Loafers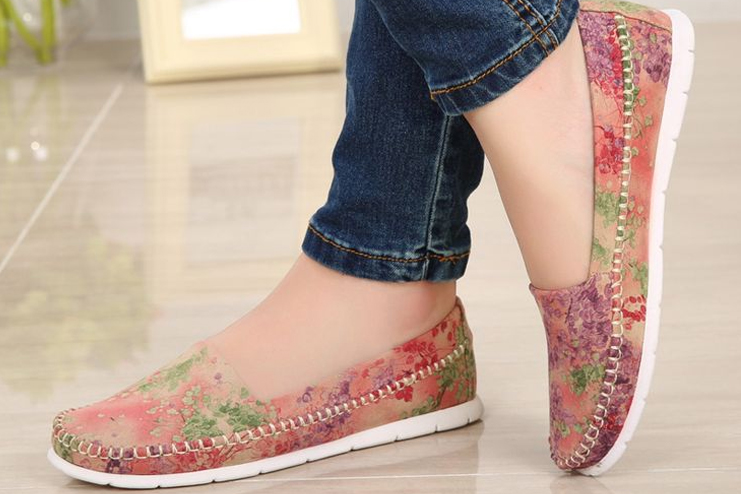 Summer is here, and so does comfortable loafers. So, if you want your summer fashion to be on point, then do not forget to buy loafers, and that too, on the summer colors. Just like in the image, there are many kinds of loafers available in the market, but selecting a perfect color combination is one of the most difficult task. Summer fashion must be of summer color, and here comes the combination of loafers. You can wear this one with anything you want, but it mostly go with casual wears and not traditional. Jeans is the most suited wear for loafers.
5.Peep Toe Shoes With Platform and Lace Design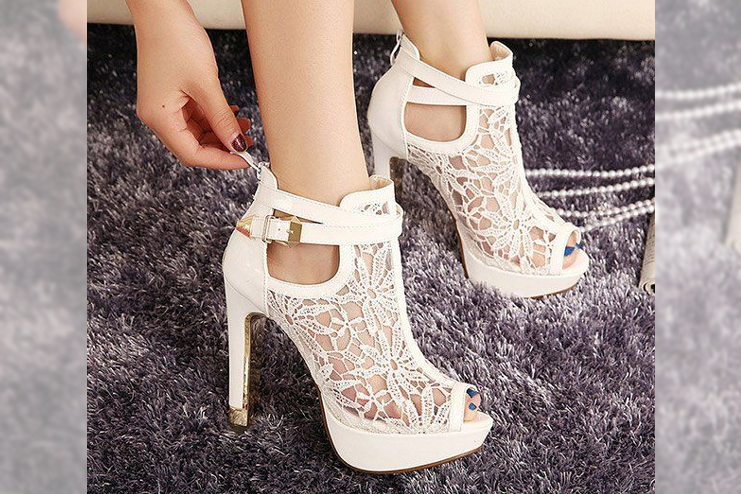 Peep toe shoes are the darling of shoe industry and these beautiful white lace platform shoe is one of its kind. You can wear these perfect white pair with your casuals, or even with your formal wears. They look amazingly gorgeous.
Trendy Fashion Tips For Women Shoes (Read Here)
6.Fringe Leather Boot Sandals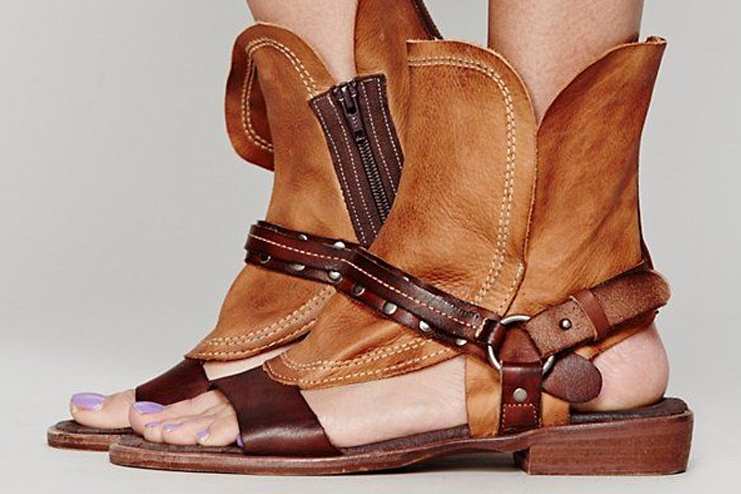 Well this one is unique. It doesn't have designs like any normal shoes. It is beautifully designed with fringe and made with leather give the look of a boot and became a boot sandal. Can wear this breathtaking shoe with your casuals like jeans or even shorts.
7.Lace-Up and Embroidery Design Flat Shoes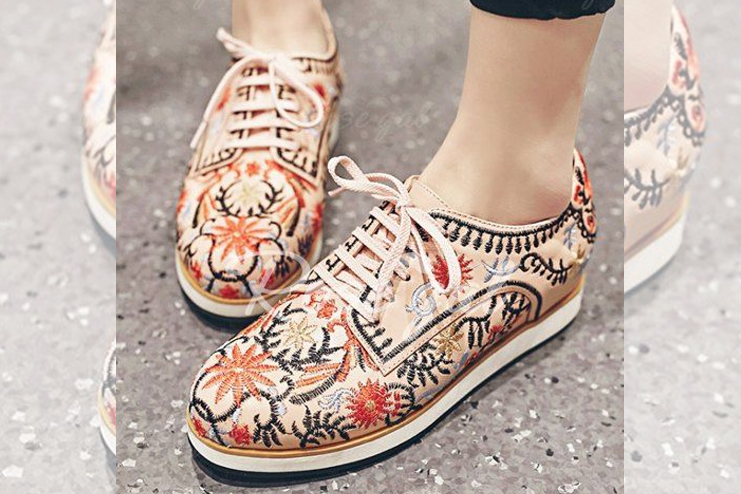 Embroidered clothes have always been on fashion, then why not apply the same idea on shoes too. Embroidery look great on everything and anything and you might never want to miss out this beautiful embroidered sneaker shoes. You can wear this one with casuals like jeans or shorts. They will add some extra glamour to your look.
8.Lace High Heeled Footwear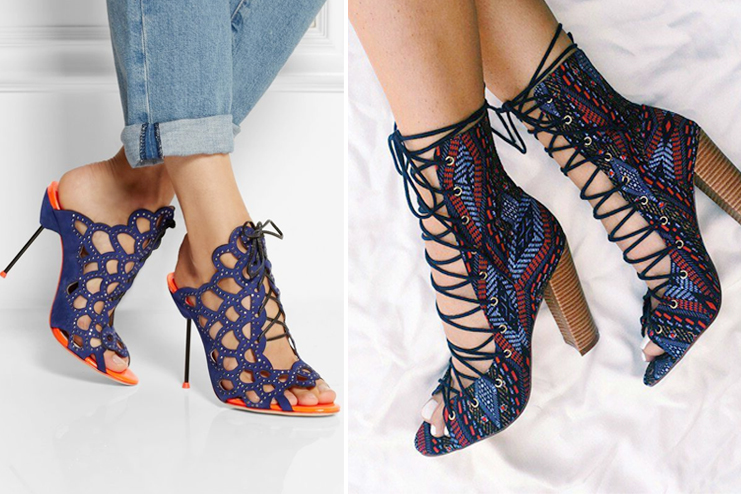 Well, there are many types of designs and styles available in the market in this same category. Buy something that can really suit your style and looks. These high heel shoes can mostly be worn with casuals or even with skirts. They will make your feet look more sexy and beautiful.
9.Army Combat Boots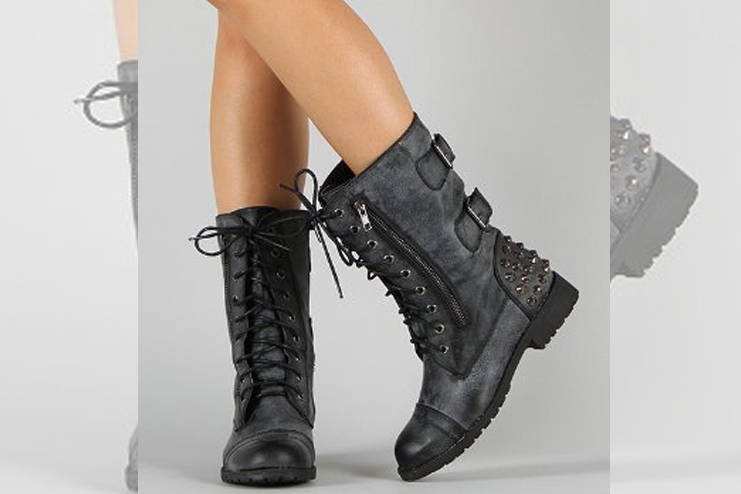 These boots are being styled as well as designed like the combat boots that is being worn in the army. They look amazingly beautiful as well as stylish. You can add a little bit of extra style with these boots on your look. You can wear them with mostly your casuals and look great on your leg.
10.Bohemia embroidery genuine leather high heels shoes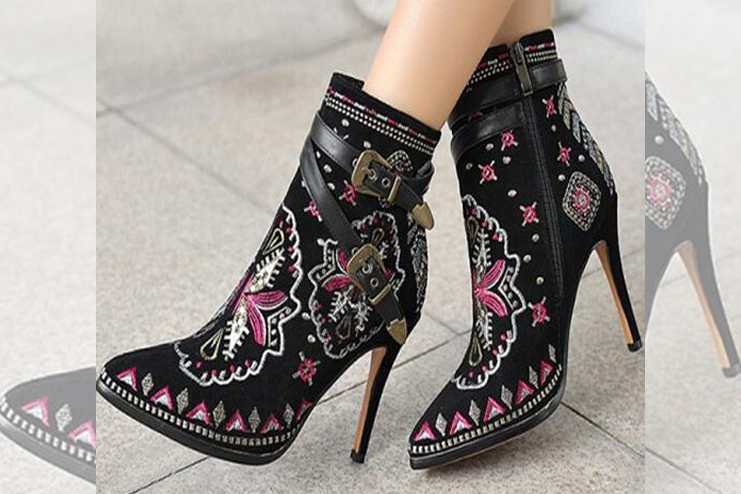 Bohemian embroidery, is one of the upcoming trend in the fashion industry and when added the glitch in the shoes then it looks wonderful as well as pretty glamorous. As it is a boot it can mostly go with your casual dresses and jeans or shorts.
Tips And Tricks For Women Shoes Styling (Read Here)