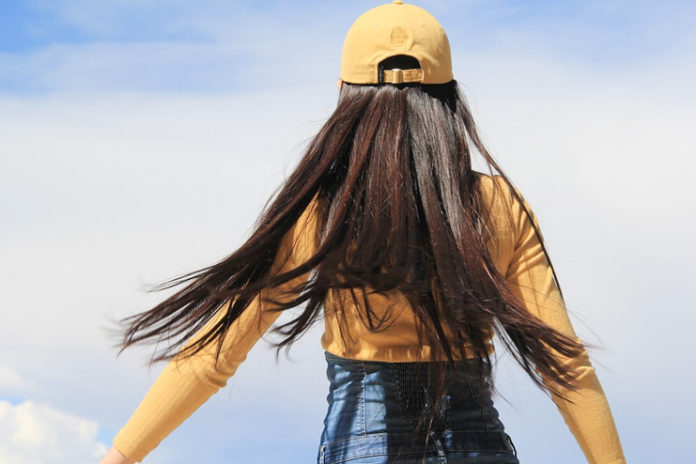 Have you always wanted long hair? Do you struggle with hair fall, hair breakage and scalp infections that keep you far away from your hair goals? Well, worry not. We have a perfect homemade natural solution for achieving the perfect health and length of hair you always wanted. Want to know the secret Ingredients? Eggs. Yes, Other than the miraculous benefits it has on hair texture and conditioning, Egg can also help you grow longer hair and maintain the health of you hair making them not just long but also healthy and free of scalp infection. To make the best of something as simple as an egg here are some hacks you definitely need to know.
Egg Yogurt Mask For Long Hair-
A miracle hair mask for women who have damaged hair and cannot seem to increase the length of their hair due to breakage and hair fall. This works perfectly in unison with your hair follicles and nourishes even the most dry hair tips. The creamy texture of the yogurt is responsible in removing the chemicals built up on the hair shaft, It is also responsible for reducing any flaky scalp and infections that might be hindering the growth and nourishment of the hair.
Egg, on the other hand, is known to condition hair very nicely, It also imparts a natural shine to your hair. The egg yolk contains super heavy fats that are known to penetrate deeply into the open cuticles and provide nourishment to the core of your hair follicles. This is known to greatly benefit your hair health and women have had greater growth of hair after using this for as less as a month.
There is just one little thing that women do not like about using this high on protein ingredients, even though it gives instant results. And that is the smell, Egg has a very peculiar odor that tends to stay on for quiet sometime before it fades away. This prevents women from using eggs, But we have a really great news. We have made this mask in a way that eliminates the bad and pungent odor and makes it more tolerable to everybody's nose. So it is a win-win for all. Benefits to you and no Smell to anybody.
How To Make This Miracle Hair Mask?
Ingredients-
• 1 Egg
• 4 Tsp Plain Yogurt
• Quarter lemon piece.
• Essential oil
How to Make it-
Break the egg into a bowl and Squeeze a quarter of a lemon juice.
Add a few drops of your favorite essential oils to it.
Using a whisk beat it to mix well into a plain consistency.
Add 4 Teaspoon curd and mix well.
The mask is ready. Use it all up in a single use.
How To Apply It-
Detangle your hair using a comb and spritz some water to moisten your hair, Wet hair is more workable and the mask also spreads really well on slightly wet hair.
Section your hair according to your hair length, If you have short hair Two sections will be enough, For medium hair part it more than two sections for better reach.
Using your hands take a bit of the mask and place it on the scalp and spread around. Place along the partition for better application.
If you are using the mask for the first time concentrate more on the scalp, From next use cover your hair strands more closely. Apply hair mask from root to tip.
Tie your hair up with a hair tie and cover it with a shower cap.
Leave it on for about 45 minutes
Using cold water wash your hair off thoroughly to remove any residue. You can use a shampoo but make sure it is herbal or mild for your hair.
Do not use conditioner right after the hair wash, you may use it in next normal hair wash.
Why Does It Work?
Egg contains various essential nutrients like vitamins, Minerals, and proteins. It is an extremely rich source of nutrients which can be beneficial greatly for your hair growth. An egg contains-
Also, Read: Home Remedies For Scalp Fungus
Fatty acids- The yolk is rich in fatty acids that are extremely moisturising. These fatty acids penetrate deep into the hair follicles and hydrate them It also imparts a smooth texture to your hair and saves it from damage caused by abrasion of dry hair. It is great for people who want to hyper nourish their hair and prevent them from losing length that they were otherwise planning to cut off.
Lecithin- It is basically a form of protein present in eggs that weigh down your hair and prevents it from going frizzy and dry. It is great for dry hair, But women with oily scalp may skip the yolk from the egg.
Vitamin A- Great for dry scalp and dandruff problems it can heal your hair roots and promote the production of more sebum. This can nourish the scalp and prevent hair fall due to dryness and dandruff.
Vitamin E- Eggs also contain another extremely great hair growth promoter, Vit. E. It is known to boost hair growth as well as protect your hair from sun damage. It prevents hair from going dry due to UV rays and keeps them hydrated and healthy.
Vitamin B- Vitamins of group B Including Vit. B1, B2 B12, and Choline are extremely beneficial for healthy hair, hair growth, Prevention of premature greying and treating scalp related infections.
Minerals- Essential minerals like Sulphur, Zinc, Iodine, Iron, Calcium, and Potassium are very helpful in making the hair grow stronger and longer in length.
Protein- The egg white is nothing but pure protein, It is an excellent remedy for dry and lifeless hair, it makes your hair gain strength and prevents it from breaking or splitting. Reduces hair loss considerably and promotes hair density.
Tips For Using Egg and Curd Mask-
Use fresh homemade curd made out of full cream milk. It will give you better results due to the presence of more fat and cream.
If the smell really bothers you skip the egg yolk and add egg whites of 2 eggs.
Use only one egg for this mask as it is enough nourishment for a single application.
For ladies who have an oily scalp, skip the egg yolk and use only the egg whites as yolk can cause clogging up your already oily scalp pores.
Never wash your egg mask with hot or warm water, it will curdle the egg and cause it to stick to your hair, Don't forget the excessively pungent smell too. Be extra cautious.
Use this mask at least once every week for best result.
Related Articles: