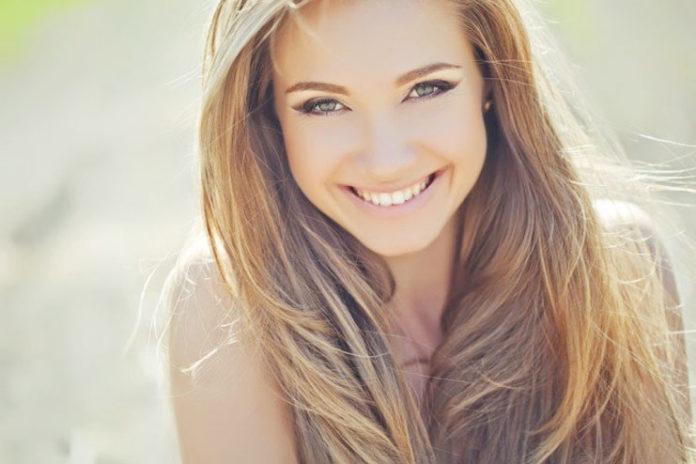 We all deal with some kind of skin related problems, like acne, too much dry skin or too much oily skin, etc. Then we try out more products chemical based products like those that are available in the market. Those chemical based products can harm our skin, and sometimes even cause some kind of damage to the face.
Cleansing milk is one of the best solution for perfect skin care, and if you are wondering on what is cleansing milk, then it is just a gentle approach to cleansing of the skin and could do a whole lot of good to it. It is made from the natural emulsion of fat and water, it can clean the skin without stripping off the natural oils. It also helps your skin to stay hydrated, balanced, and protected.
Benefits Of Cleansing Milk
As I have said before, cleansing milk is made from the natural emulsion of fat and water. It can clean the skin easily without stripping any of the natural oils. When using this, you do not need to use any soaps or chemicals. They are mostly formulated with all the natural or organic seed oils with natural herb extracts.
Milk cleanser is known to be very highly effective at removing the dirt, grime, as well as makeup. Milk cleansers are also great for them who have normal to combination skin for more gentle approach to the cleansing.
Unlike the chemical cleansers, cleansing milk will not leave your skin with tight and stretched feeling. Instead it will feel more like nourished and refreshed. It have non foaming action formula, that by massaging on the skin can help to emulsify makeup, remove dead skin cells, oil, and dirt, revealing radiant as well as fresh complexion.
Best Cleansing Milk In India
Here are some of the best cleansing milk products in India:
1. Lotus Herbals Lemonpure Cleansing Milk
Price: Rs.225 for 170ml
The active ingredients, that are present in the lemon peel, are wild turmeric as well as vitiver. This product can help to remove every bit of the make-up and leave the skin supple and soft. You can also smell mild lemon fragrance, that do not dry out the skin. A little amount is quite very sufficient for a full face use, hence makes the product last much longer. It also comes up in the pump bottle which is easy to use as well as carry. The pores becomes deeply cleansed and the amount as well as the quality you will get is wonderful.
2. Nivea Aqua Effect Refreshing Cleansing Milk
Price: Rs.149 for 125ml
This product is known to have Hydra IQ as well as Vitamin E, which are the most amazing ingredients that can leave the skin deeply cleansed, moisturized as well as fresh. It also do three wonderful jobs; like cleansing, toning and moisturizing. The packaging is cute and have flip-top cap, which is leak-proof. It has the original Nivea smell and is not thick in consistency. The texture is also known to be very light and white in color. The formula is mild which is the reason it can gently clean the skin. It is a good cleanser that can remove everyday pollution, dirt as well as oil. There are no struggle to be needed to remove the make-up with the product and is also quite very affordable.
3. Forest Essentials Delicate Facial Cleanser Purifying Soya Milk
Price: Rs.850 for 200ml
This amazing milk cleaner is very light on yourskin and can help to get rid maximum amount of make-up from the face. The pores can get deep cleaned and also effectively remove the facial dirt making the skin looking very clear, clean and smooth. It also have very sweet lavender fragrance that is soothing and not strong. It is because of the non-greasy constituents, it can work very well on all the skin types. It does not dry out the skin and does not even lead out to any break outs. The look of the bottle is very beautiful as well as sophisticated which will sit prettily in the bathroom or the vanity kit!
4. VLCC Skin Defense Sandal Cleansing Milk
Price: Rs.105 for 100ml
This cleansing milk product is very suitable for the normal to dry skin. It have extracts of almond oil and sandalwood. It does not even feel sticky and is also very light on your skin. It also have the fragrance of sandalwood smell and can be used not only with the fingers or even by the cotton swabs. The consistency is neither too thick nortoo thin. It is also a very effective make-up remover too.
5. Garnier Daily Care Gentle Cleansing Milk
Price: Rs.125 for 100ml
The texture as well as consistency of this amazing face cleanser is milky, runny as well as white. It also have a very refreshing cucumber smell with cute packaging that is portable. It can give the skin a very good moisturizing effect and removes the make-up effectively.
6. Clarins Cleansing Milk With Gentian
Price: Rs.2500 for 100ml
This product has a beautiful packaging. It have a subtle fragrance and can help to remove all the traces of grime as well as dirt leaving the skin clear and clean.Skin do feels soft in touch and have many refreshing smell that also lingers on. It also have many brilliant extracts like the flower and fruits. It work very gently as well as effectively and is considered best for the oily to combination skin. It is not even harsh to the skin and does not lead to any kind of break outs.
7. L'Oreal Paris Skin Perfection Cleansing Milk
Price: Rs.400-500
This one known to be an effective make-up remover and is even alcohol free. The formula is even suited for all the skin types. It is sensitive and soft on your skin.
8. The Body Shop Cucumber Cleansing Milk
Price: Rs.445 for 250ml
This cleanser can remove the oil as well as dirt without even drying out the skin. Instead it can leave the skin soft, supple as well as clean. It have light cucumber fragrance that tends to linger on the skin. It can help to control the flow thanks to the flip cap. It is creamy and have light green color in it. Do you know that even the bottle is 100% recyclable? The bottle is very attractive. This cleansing milk product is even easy to use and carry.