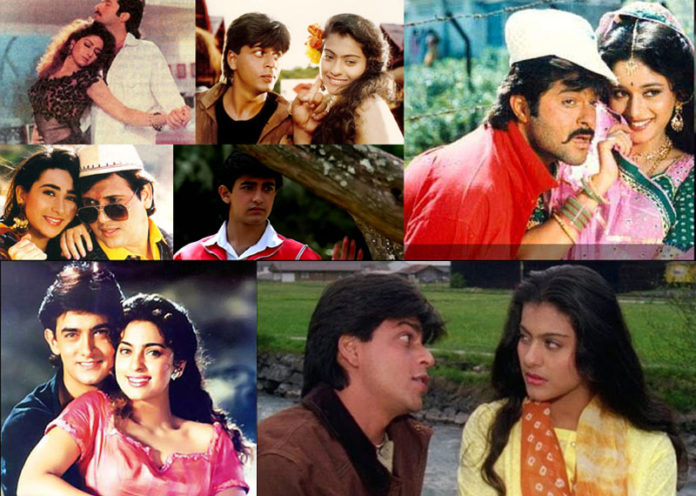 At some point in our heart we all loved 90s decade. We loved the days when we used to enjoy without technology taking over the world. We loved to see Bollywood movies, at our home in our colour televisions. We still remember the days when these Bollywood actresses are known for their beauty, versatility and grace, which also adds with their skills on screen.
This decade provided a whole new genre of movies in comparison to the 80s where cinemas are made with similar narratives. Actors, producers and directors stepped outside of the box to make their films. They revolutionized Indian Cinema with successful experiments that offered challenging storylines and sophisticated technology.
The heroines of this era were also independent, classy and intelligent combined with talent and raw beauty. These actresses have gained their name and fame and also became the most recognized faces in Bollywood as well as all over the world. Here are a few popular 90sactresses of whom we missed from the screen and who had also made a comeback in today's cinema and changing the world.
1
Top 90s Actresses We Missed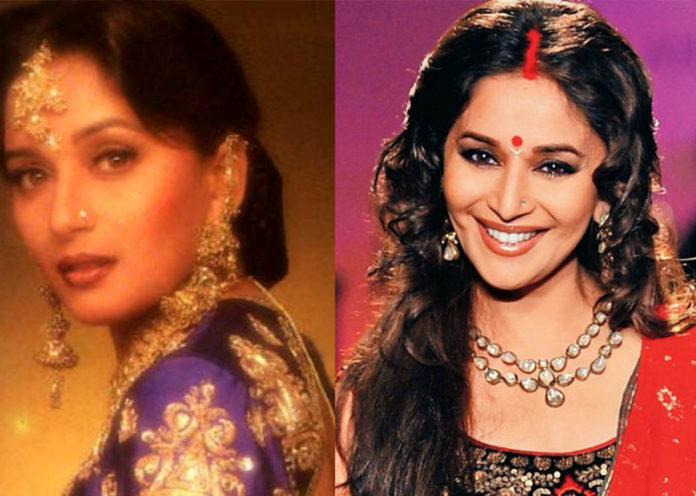 This 'Dhak Dhak' Girl has stolen all our heart in the 90s and became the 'Queen of Bollywood'. She is still the favourite actress among many. She has a charming personality and a classic beauty who has won many awards. She made her debut movie in 1984 'Abodh', but came to everybody's notice from her movie 'Tezaab' which was released in 1988.
During early 90s, she became such a popular actress that she started doing three to four movies a year. She also gained super stardom with her hit movie 'Dil' released in 1990, and she has won her very first Filmfare award as a Best Actress. Some of her outstanding movies were 'Saajan' (1991), 'Khal Nayak (1993), 'Hum Aapke Hai Kaun' (1994) for which she has wonanother Filmfare, 'Dil To Pagal Hai' (1997) gave her one more Filmfare award and Koyla (1997).
She is not only a talented actress but also a trained Kathak dancer. She has performed her classical dance moves in many of her movies. After her marriage to Dr. Nene she left Bollywood and got settled in the U.S.A. But after many years she came back to Bollywood and acted in movies like 'Dedh Ishqiya' and 'Gulab Gaang' and also was one of the lead judges for a television dance reality show 'Jhalak Dikhlaja'.
[Also Read- Fashionable Skirts From Bollywood]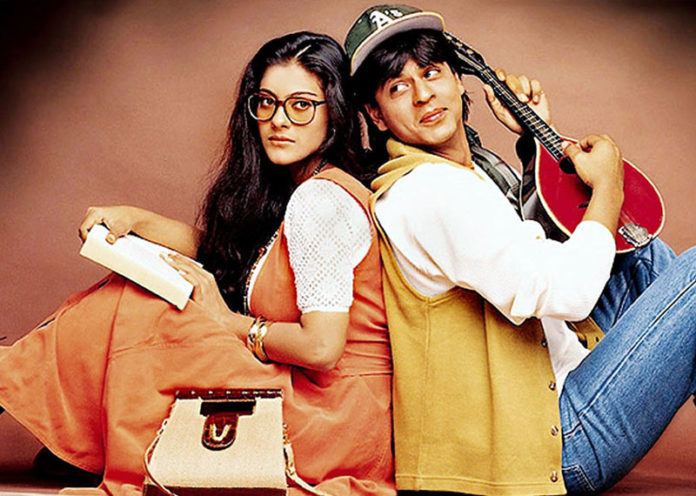 Kajol is one of the most talented and famous actress in Bollywood. She is loved because of her amazing onscreen presence and her bubbly personality. She has won many awards during her career. She debuted in Bollywood with Bekhudi that was released in the year 1992, but it did not do well at the Box Office. But she got her breakthrough film Baazigar (1993) starring opposite to Shahrukh Khan. That was her first movie with Shahrukh Khan and their lovable pair got an instant hit among the fans. Since then they have starred in many movies together and they are one of the most famous on screen Bollywood 'jodi's'.
She shot to her stardom with one of her most loved and treasured film 'Dilwale Dulhania Le Jayenge' released in 1995 opposite to Shahrukh Khan and this movie helped shaping both of their careers. She has even won the Filmfare Award for Best Actress for 'DDLJ'. Her another blockbuster 'Kuch Kuch Hota Hai' (1998) also became a worldwide blockbuster with opposite to her favourite pair Shahrukh Khan and also launched her cousin sister Rani Mukherjee.
Some of her other hit Bollywood films were 'Gupt' (1997), for which she won Filmfare award for Best Performance in a Negative role. 'Karan Arjun' (1995), 'Yeh Dillagi' (1994), 'Kabhi Khushi Kabhi Gham' (2001). Her comeback movie AFTER her marriage and childrenwas 'Fanna' (2006) starring opposite to Aamir Khan.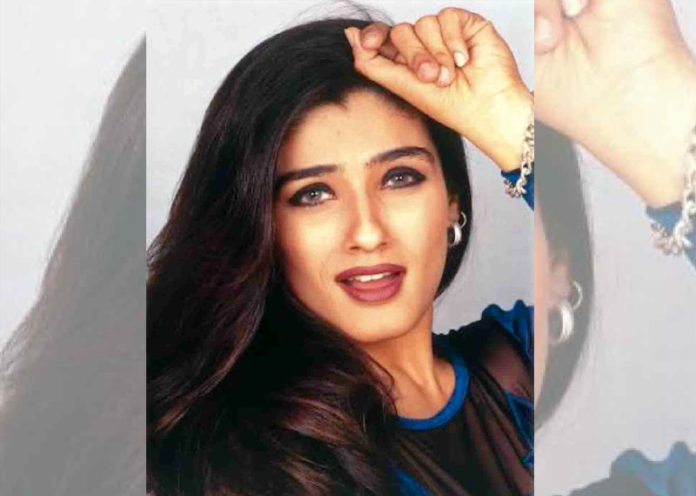 Raveena started her career as a model before she came into acting. Her debut movie in Bollywood was 'Patthar Ke Phool' (1991) for which she won the Filmfare Award for New Face.
90s saw the height of Raveena's career success. She starred in many successful films like 'Mohra' (1994), 'Dilwale' (1994), 'Laadla' (1994), 'Khiladiyon Ka Khiladi' (1997). In the year 1998 she released eight movies in total.
Raveena also starred in many Tamil and Telugu movies like 'Upendra', a psychological thriller, which was released in 1999 and became a blockbuster hit all over South India. This film has won many awards which also include Filmfare'sBest Film and Best Direstor. It also helped in cementing Raveena's name in cinema history.
Then Raveena moved on working in most art house cinema and independent movies. For her role in 'Aks' (2001) she won the Filmfare Award for Special Performance. She adopted two girls during the peak of her career and later got married to businessman Mr. Thandani in 2004. Recently she has been working on television shows and ads.
[Also Read- Legendary Cricketer Virat Kohli]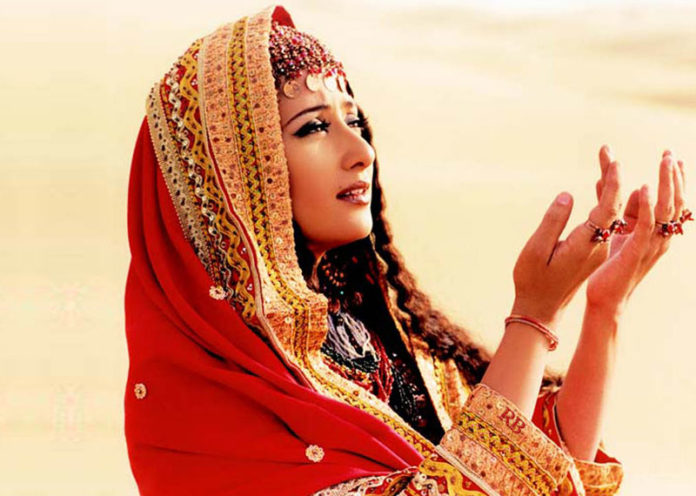 This Nepali classic beauty is known for her elegance. Before she became a famous actress, she wanted to become a doctor, but multiple modeling offers opened her door to becoming an actress. Mostly she worked in Hindi cinema but has also appeared in many other language movies like Nepali, Malayalam, Tamil and Telugu. She debuted with 'Saudagar' (1991), the highest grossing movie that year.
Manisha then established herself as one of the most talented and leading actresses of Bollywood in the 90s with some successful movies like '1942: A Love Story' (1994), 'Gupt' (1997), 'Bombay' (1995), 'Akele Hum Akele Tum' (1995), 'Khamoshi: The Musical' (1996) and 'Dil Se' (1998).
Manisha Koirala was born into a political family and is also a trained Manipuri and Bharatnatyam dancer. She had been diagnosed withovarian cancer in 2012. Her most recent work includes 'Bhoot Returns' and 'Chehere: A Modern Day Classic' in Hindi.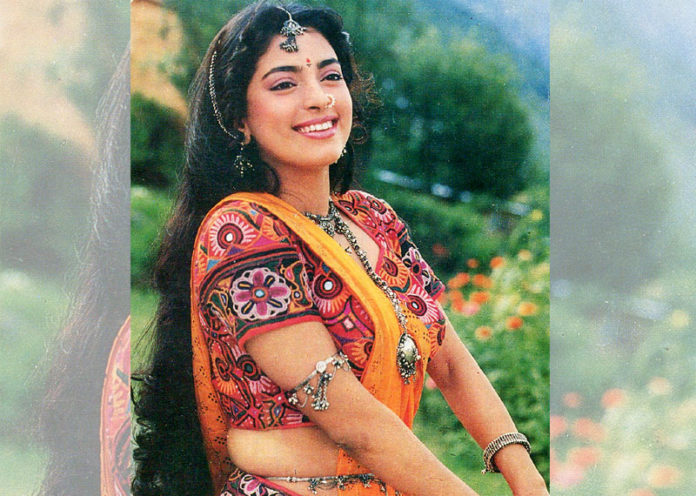 Juhi Chawla has been crowned Miss India in 1984. She is one of the most famous actress of Bollywood. She pursued her acting career soon after her Miss India crown and became an instantly successful and most prominent Bollywood's actress.
She is more known for her cheerful and comical roles on and off screen. Some of her blockbuster hit movies are 'Qayamat Se Qayamat Tak' (1998) opposite to Aamir Khan, 'Darr' (1993) opposite to Shahrukh Khan and Sunny Deol, 'Hum Hain Rahi Pyaar Ke' (1993) and won a Filmfare award for Best Actress, 'Yes Boss' (1997), 'Ishq' (1997) and 'Duplicate' (1998).
She is not only a talented actress but also a trained 'Kathak' Dancer and singer. She is often referred by the media as one of the best actresses of Bollywood. Recently she worked with Shahrukh Khan in 'Bhoothnath' and Madhuri Dixit in 'Gulaab Gang'.
[Also Read- Celebrity Mothers Balancing Work and Life]
By –