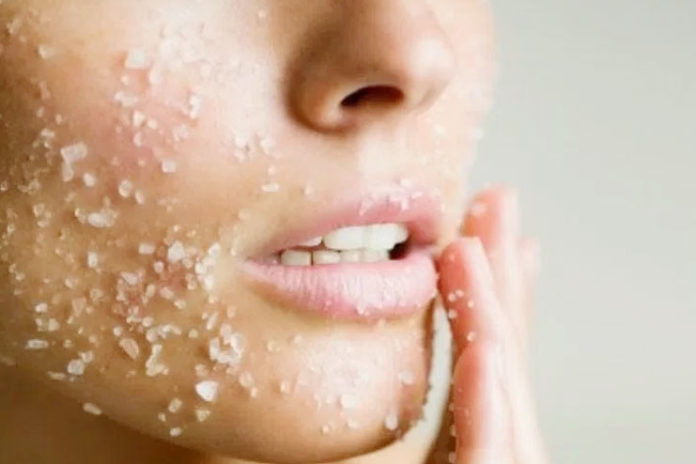 Is your skin prone to acne, pimples, oiliness, blackheads, or white heads? Then worry not, you need to exfoliate your skin, much more than the normal skin. As an exfoliation can help your face or skin to glow from inside. It helps to clean your skin and clear out all the dirt from inside. With regular exfoliation on the skin with certain products that contains ingredients like alpha hydroxyl acids can leave your skin glowy, smooth as well as fresh. So here, are some best face scrub in India, for every skin type that can help you to get a beautiful skin tone and glow.
1. Lakme Clean Up Pores Face Scrubs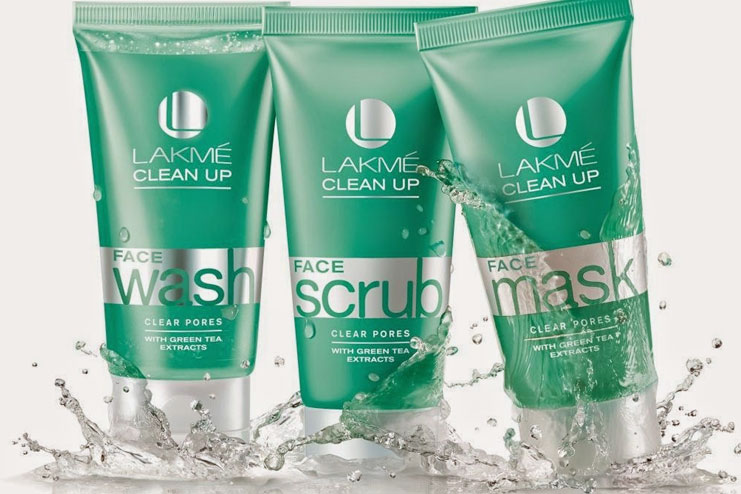 Price: Rs. 110 for 50 gm
It is packed in a sea green tub, this face scrub is very travel friendly. It have a green gel base which features mini crystals, this face scrub can give a gentle exfoliating effect. It can also be used on blackhead affected areas and clear out the pores as well.
With a mild amount of fragrance, this face scrub can give a quality lather and have a top-notch cleaning action. It have green tea extracts that can top-notch the antioxidant and give a fresh feel. The content of salicylic acid in it can prevent from the pimples as well as acne.
Pros:
a) It is easily available
b) It is affordable
c) It can help to exfoliate effectively
d) It can clean the pores and shrink them
e) It have a pleasant fragrance
f) It can remove the blackheads as well as whiteheads
2. VLCC Skin Defense Indian Berberry Face Scrub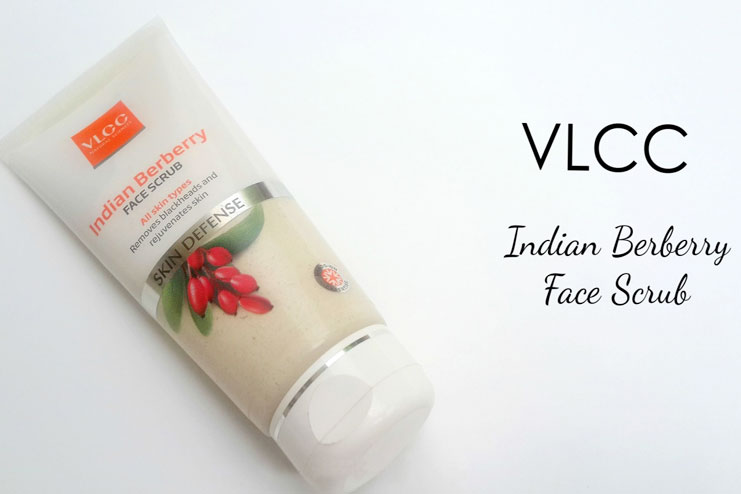 Price: Rs. 215 for 100 gm
This scrub sticks to its promises of exfoliating as well as rejuvenating the skin and keep it fresh. It contains the goodness of Tree turmeric / Indian Berberry that is known for its antibacterial as well as skin whitening properties. Papaya seed as well as Neem extracts are also one of the major components of this face scrub. It is one of the best facial scrub which women love to use on the face.
Pros:
a) It can give smooth as well as radiant skin
b) It can help to exfoliate gently with its minute granules
c) It can provide glow that lasts for at least two to three days
d) It have an ultra moisturizing effect
e) It have a creamy texture and small granules
f) It is pleasant and have fruity fragrance
g) It does not contain any chemicals
3. Biotique Bio Papaya Smoothing And Revitalizing Scrub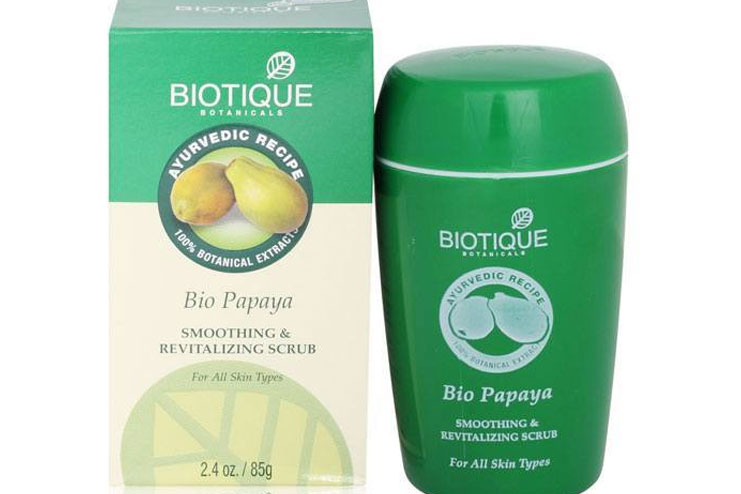 Price: Rs. 199 for 85 gm
One of the main ingredient in the Papaya is known for its amazing revitalizing as well as healing benefits. This scrub is not at all a cosmetic product and have the presence of several therapeutic properties. It is also perfect for removing dead skin cells as well as restore its sheen, this scrub can make your skin soft and supple.
Fruit facials as well as fruit scrubs are one of the best for all skin types and they don't cause any reactions like any other chemical based products. Yet, we would like to suggest you to test them on your skin and later start using them.
Pros:
a) It can make your skin soft as well as smooth in texture
b) It is pleasant and have a natural fragrance
c) It have active and big exfoliating particles
d) It is even 100 % herbal
e) It can moisturize the skin as well as retain the natural oils
f) It have a regular scrub sessions that leads to a fairer, and clearer skin
4. Lotus Berry Scrub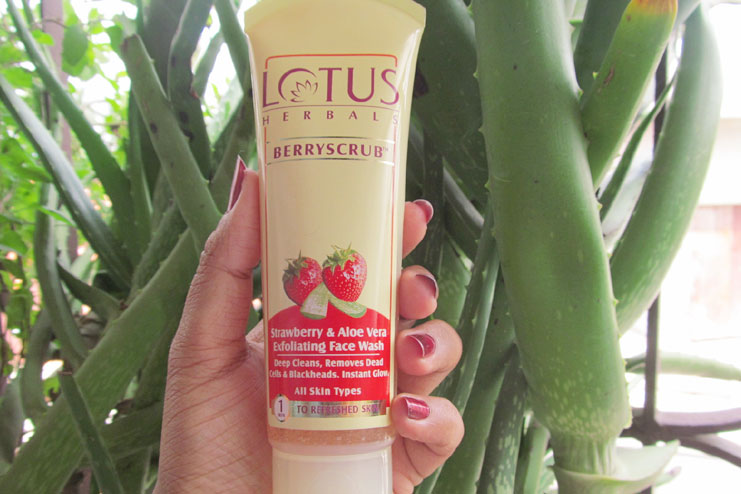 Price: Rs. 99 for 80 gm
It is known to be a delightful medley of the strawberry and Aloe Vera, as it can help to exfoliate the skin to reveal a polished facial skin as well as bright complexion. This gel have a very transparent composition with the scrub granules as well as jelly-like consistency. It also have a lovely strawberry scent and can give a refreshing effect. This scrub can work well for the oily skin.
Pros:
a) It has a lovely scent of fresh strawberries
b) It contains the fresh and natural ingredients like the strawberry, lemon, aloe vera, and orange peel
c) It can give a radiant, as well as glowing effect
d) It will leave the skin baby soft
e) It is even affordable
5. St. Ives Timeless Skin Apricot Scrub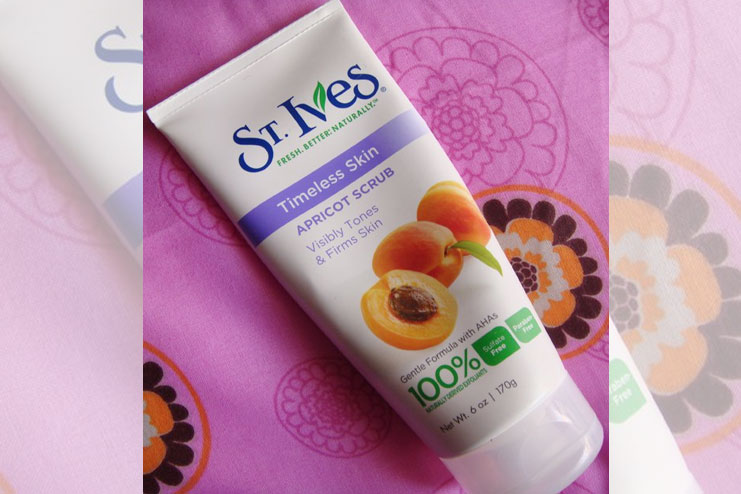 Price: Rs. 200 for 212 ml
This one is pocket-friendly and can bring the magic by keeping the blemishes, as well as blackheads in control. It can exfoliate to tone the skin and have many powerful antioxidants which can easily clean the skin. It suits all the skin types and can be used by the people with the sensitive skin to keep their skin clear and even beautiful. It have a lovely fruity aroma and can remove the dead cells easily.
Pros:
a) It have a friendly packaging
b) It can reduce blackheads, as well as whiteheads pretty easily
c) It can help to unclog the pores
d) It can help to leave the skin smooth as well as fresh
e) It is also free of the parabens
6. Body Shop Seaweed Pore Cleansing Exfoliator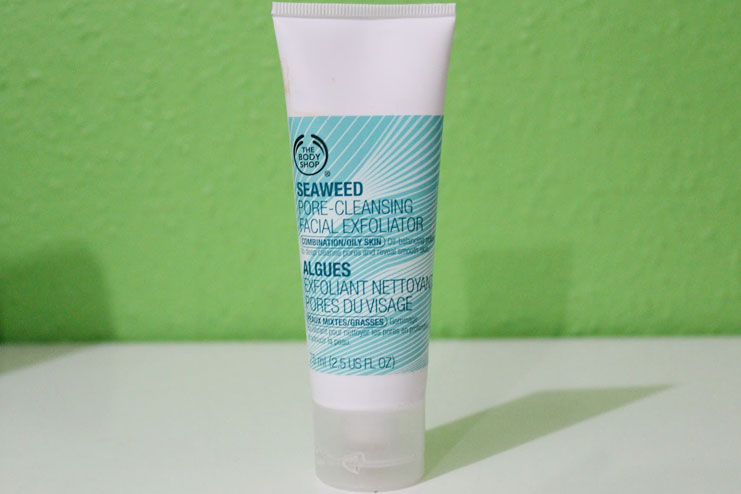 Price: Rs. 650 for 75ml
This Body Shop exfoliator is a wonderful product to unclog pores instantly and clear your face. It is basically soap free so it can work perfect for normal to oily skin types. The micro beads can help to get rid of the blackheads as well as acne when it being used over the time.
Pros:
a) It can help to clear the pores
b) It have a refreshing fragrance
c) It also work great from oily to normal skin type
d) It do not dry the skin
e) A small amount of it is enough
f) Jojoba oil can help to provide hydration to skin
7. The Nature's Co. Corn Exfoliating Face Pack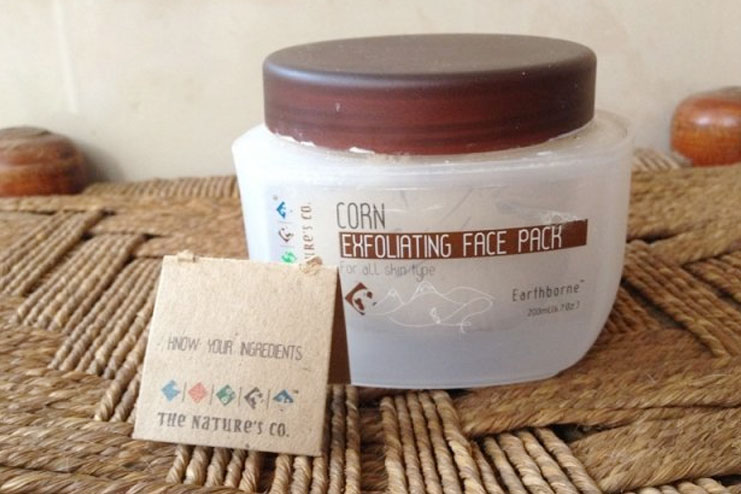 Price: Rs 1,611
If you are looking for the one which can work both as a face pack as well as an exfoliator, then this The Nature's Co. Corn Exfoliating Face Pack can work best for you. The USP of this amazing product, is its natural goodness of the corn, natural hill spring water, as well as vegetable glycerine. Although this product is a little pricey, but absolutely worth buying. Those who are facing a lot of acne problems, must use this product for vegetable glycerine as this will not increase acne. It can also work as an anti-aging product.
The clay structure is first to be applied on the dry as well as clean face. Once when it is dry, you can run the water in a circular motions with your fingers to work through the pores thereby exfoliating your face. Remember to be gentle as well as wash your face.
Pros:
a) It work as a face pack and as a exfoliator
b) It can help to clear out the pores
c) It do not dry out the skin
d) It also contain a natural ingredient
8. Bio Care Face Scrub Cucumber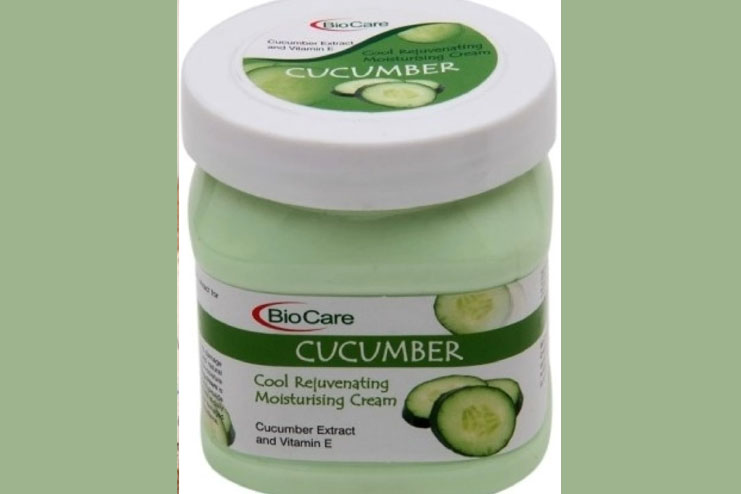 Price: Rs 300 for 500 ml
Since this pack contains the cucumber extracts, Bio Care Face Scrub can give a cool as well as soothing feel to your skin. It also work as a good exfoliator and can remove the dirt effectively from pores of your skin. The vitamin E, that is present in this scrub can nourish the skin and help the skin to brighten as well as reduce the pigmentation. Remember to use the face scrub on regular basis to attain a fresh, energetic as well as young look.
Pros:
a) Can help to brighten the skin tone
b) Can help in the skin whitening
c) Cools the skin
d) Can help to clear the pores as well as reduce the freckles
9. Herbal Roots Almond Face And Body Scrub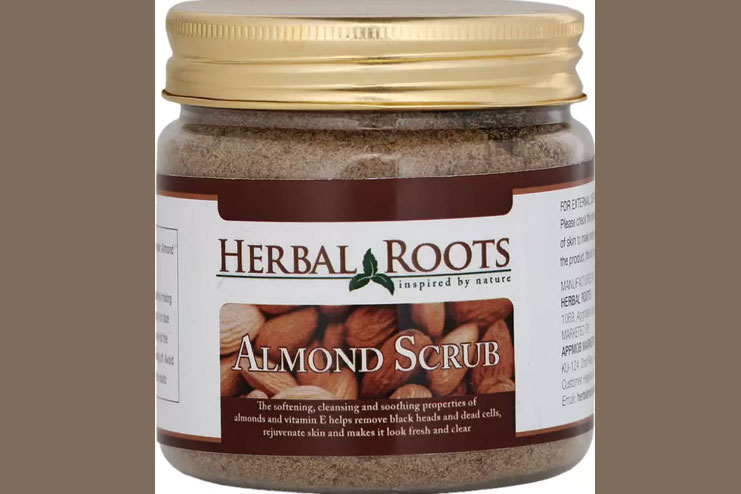 Price: Rs 500 for 100 grams
If you are looking into a face scrub and not herbal products, then you must try this product of the Herbal Roots. It can help to exfoliate the skin as well as remove the dead cells. This face scrub helps to bring glow to your face that can eliminate the dullness and impurities from the pores. It is rich in vitamin content and is considered as one of the best face scrubs in India. While the vitamin D as well as proteins that is present in your facial scrub can lighten the complexion of your skin, the vitamin E along with the almonds can help to rejuvenate and make skin soft.
Pros:
a) It can help to slows down the aging process
b) It can help to promotes blood circulation
c) It can helps in the regeneration of the cells
10. The Body Shop Tea Tree Squeaky-Clean Scrub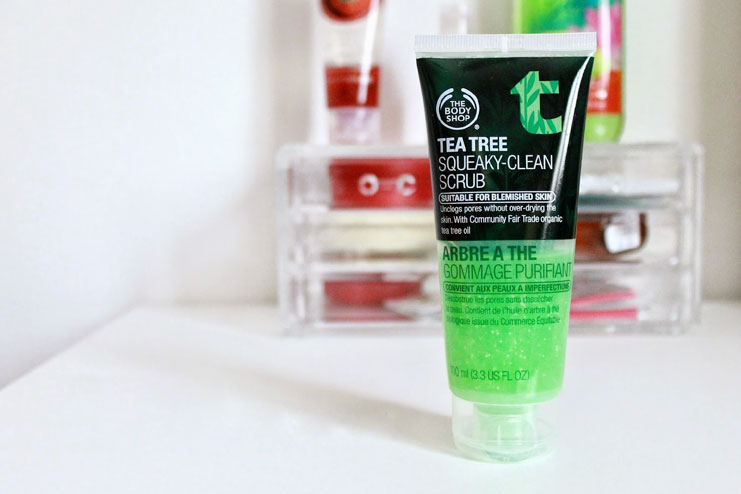 Price: Rs 850 for 100 ml
It is considered as one of the best facial scrubs for the oily skin type. Since, the tea tree is an antibacterial product in nature, it is also very effective to fight acne.Tea tree can also reduce the oil from the skin as well as nourish them flawlessly. When the scrub is applied properly, the dead skin layer do get eliminated gently and it can help to clear out the pores keeping them clean as well as dirt-free.
Pros:
a) It can help to eliminate the excess oil
b) It can nourish the skin as well as remove the dead skin layer
c) It can help to reduce the acne
d) Though it is expensive it is effective to keep the pores clean