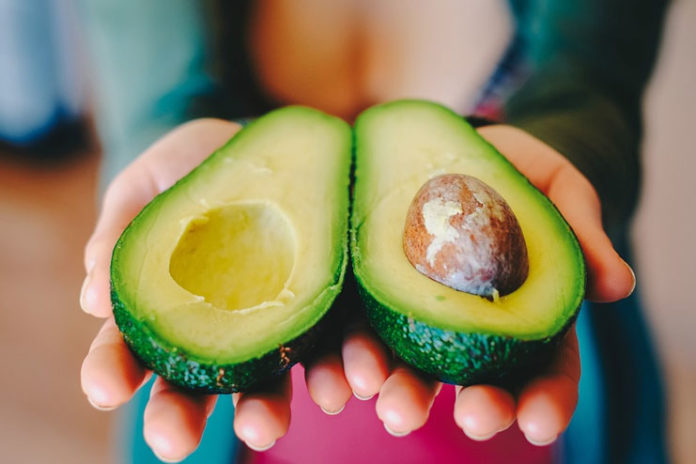 One of the most popular super foods,  Avocado is also known as butter fruit and Alligator pear. This amazing healthy fruit is one of the most sought after fruits by health fanatics, Want to know the reason why? Well, it has superb cholesterols reducing properties, it healthy and it contains amazing health and beauty benefits for everybody.  It is widely used in many foods and juice preparations and we cannot deny how healthy and useful it is for people of all ages. Here is a list of all the health and beauty benefits of butter fruit juice/avocado juice that you will absolutely love. Thank us when you find out how literally amazing it is.
Butter fruit/ Avocado Nutritional Value-
This super food, which is known widely not just for its taste and wonderful food preparations but also for the great amount of useful nutrients that it has. This Butter fruit contains following nutrients per 100 g
Nutritional value per 100 g
Energy
670 kJ (160)
Carbohydrates
8.53 g
Sugars
0.66 g
Dietary Fiber
6.7 g
Fat
14.66 g
Saturated
2.13 g
Monosaturated
9.80 g
Polysaturated
1.82 g
Protein
2 g
Vitamins
Vitamin Equv.
7 μg
Thiamine
0.067 mg
Riboflvin
0.13 mg
Niacin
1.738 mg
Pantothenic acid
1.389 mg
Vitamin B6
0.257 mg
Folate (B9)
81  μg
Vitamin C
10 mg
Vitamin E
2.07 mg
Vitamin K
21  μg
Minerals
Calcium
12 mg
Iron
0.55 mg
Magnesium
29 mg
Manganese
0.142 mg
Phosphorus
52 mg
Potassium
485 mg
Sodium
7 mg
Zinc
0.64 mg
How to Make Butter Fruit Juice-
For a glass of butter fruit juice here is what all you will need-
1 full avocado fruit
Half glass milk
Water
Brown Sugar 1 and a half tsp.
Peel off the avocado skin and remove the seed. Now cut it into small pieces. Add these ingredients together in a blender. Blend until smooth. Pour it into a glass and your butter fruit juice is ready to drink.
Benefits of Butter Fruit Juice/Avocado Juice-
1. Reduces wrinkles-
Avocado has a rich source of vitamins and minerals that are extremely good for skin. It also contains a good amount of water content that hydrates your skin. This moisture keeps your skin moisturised and prevents it from getting dry and wrinkled. Over time Avocado juice also provides your skin radiance by protecting it from sun's UV rays. You can also use avocado paste as a face mask directly for reducing spots and blemishes.
2. Prevents breakouts-
Butter fruit juice is known to provide your skin with nutrients that nourish skin and make it healthy. The healthy and hydrated skin is less prone to acne and breaks out as it is capable to fight all the minor skin infections and contaminations. The Healthier skin is now more resistant to environmental changes and contains more tolerance for bacteria and virus in the air and surroundings. You may also apply avocado directly over your face for a better and more clear looking face.
3. Improves hair growth-
This creamy butter fruit juice is extremely nourishing for the scalp health too. A lot of people also chose to apply it directly to your scalp. Avocado is known to reduce dryness of hair. In turn, the nourished hair roots grow healthy and promote faster growth of hair. It also reduces hair scalp dryness, flakiness, and dandruff. It is very creamy and nourishing and it can control the frizz of your hair with complete ease. Butter fruit juice is a great overall remedy for your hair and it works best if complemented with directly applying it over hair.
4. Hydrates the skin-
Butter fruit juice contains the heavy total fat and avocado oil that makes for a good hair and skin nourishment. The skin feels literally rejuvenated and it is seen completely changing over time. Avocado contains a good amount of oil content and it is a great moisturiser for dry skinned ladies. This juice works wonders for people who have issues with their face being too dry. The oil gets absorbed deeply and over time it completely makes your face hydrated and nourished.  Protein content makes your cells gain strength and prevent premature aging.
5. Fights against cancer-
Butter fruit is a superfood and all the myriad of health benefits it offers makes it one of the most popular ones. One of the most important uses of butter fruit is to prevent and fight cancerous cells. It has been observed that having a glass of this miracle butter fruit juice will prevent the oral pre-cancerous cells from turning into cancerous cells. It has an inhibitory effect on the development of oral cancer cells as well as it reduces the chances of breast cancer, Duodenal cancer, and Prostate cancer. For this amazing health benefit, itself women should consume this amazing butter fruit juice and protect their health.
6. Improves eyesight-
Butter fruit juice is great for eyesight and regular consumption is known to improve your eyesight to great extent. Avocado contains a high amount of fiber and carotenoid lutein, This is responsible for protecting eyesight, Keeping cataract away, preventing age-related eye diseases and also Improving vision in a matter of few weeks. People who consume avocado juice regularly are known to have sharper eyesight and lesser vision related problems.
7. Cures Digestive Issues-
One of the most important health benefits of avocado juice is that it aids digestive process in human body. Butter fruit is known to soothe the stomach lining of the irritation, especially sensitive lining. The vitamins present in butter fruit are known to reanimate the crippled cells. It contains nutrients that make the nutrient absorption easier for stomach. Thus, helping us achieve better health overall. It is also known to be closely related to losing weight because of the excellent digestive improvement.
8. Antifungal properties-
Avocado/butter fruits also contain antibacterial as well as antifungal properties. Consumption of a glass of butter fruit juice benefits your skin health and protects you from the fungal infection. It is also extremely great for women during menopause. It restores any nutrient deficiency in your body and supports a health development. It aids digestion, improves constipation issues, resolves problems of insomnia and certain nervous problems.
9. Regulates Blood Pressure-
Butter fruit contains ample amount of Potassium. This potassium helps in regulating the blood pressure of your body. The minerals, present in avocado help in regulating blood pressure and reduces the pressure on your heart. For a healthy heart a glass of avocado juice can go a long way. The folate content in avocado is extremely great and just half a glass of juice will meet up to 20 to 30 % of your body's folate requirement. This prevents any occurrence of heart strokes and keeps your heart healthy. Do not forget the abundance of vitamin E that can help the working of heart well.
10. Reduces Bad Breath-
Having a glass of this wonderful health juice will keep all your bad breath issues far away. Butter fruit is known to effectively remove intestinal putrefactions and stomach decomposition which can lead to a coated tongue. This coated tongue is actually the real cause of a bad breath. If you persistently use artificial and chemical mouthwashes it can deteriorate oral health by destroying your oral pH and sensitive skin and gums. Instead of choosing to regularly use a mouthwash chose to drink a glass of butter fruit juice for best oral health and other amazing benefits.
11. Fights Cholesterol-
The last but definitely not the least, A superb reason why this amazing food is also called as a superfood. Avocado as you know, contain a good amount of folate, this folate helps your heart in preventing strokes. It also contains polyunsaturated fats, Monosaturated, Potassium, Linoleic acid, Oleic acids which have known to help lower the LDL or bads cholesterol, It increases the HDL or good cholesterol and hence is extremely good for health. The high amount of soluble and insoluble fiber is known to fight cancer, diabetes, cardiovascular ailments, obesity, and hypertension. Consume just a half glass every day or alternate days and you will certainly see the good results in a matter of just a few days.
This amazing butter fruit juice may have been much known for its taste and exotic flavour, but we are sure that after reading all the above health and beauty benefits of butter fruit juice you will end up not just consuming a glass of this juice but also apply a soothing fresh mask of it all over your pretty face. And if you do fall in love with its wonderful skin and hair benefits, don't forget to share your experience, We'll be thrilled.
More articles you might be interested in: