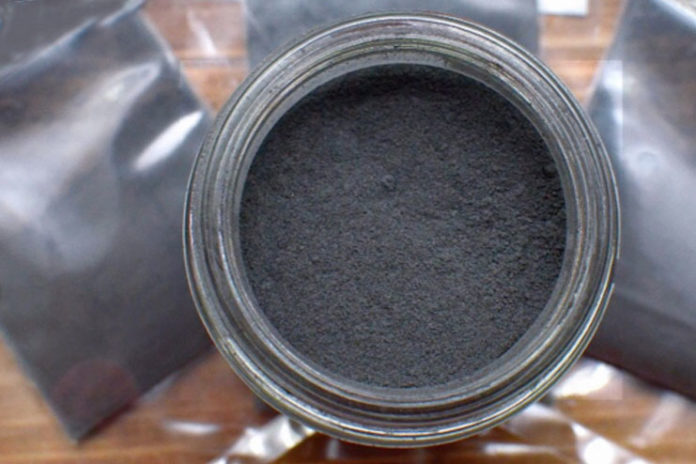 So the latest buzz in the town, Activated charcoal. Has finally got you so intrigued that you finally decided you want to know what exactly this new trending beauty treatment is. Well, it's nothing new. It is basically normal charcoal activated to create more voids and spaces for better absorption rate. This is the reason why You-tube is filled with these charcoal peel off masks that show some miraculous pore cleaning results. If you haven't seen them yet, you definitely should. It looks so weirdly satisfying that you would just want to try it out for yourself. But before you do, here are the things you should know and the miraculous benefits of activated charcoal that you can make use of.
What is Activated Charcoal?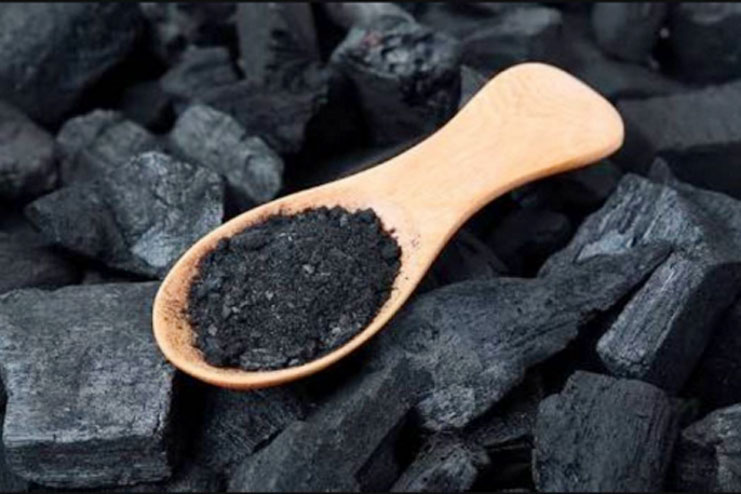 Activated charcoal is basically charcoal that is heat treated to create millions of tiny pores and spaces. This increases its surface area and enables it to trap more dirt and give better cleansing results. It is one of the oldest beauty treatments used by women of ancient times. Activated charcoal has become one of the go-to of a lot of cosmetic companies these days all thanks to the great and visibly amazing results it offers. This simple compound can be used in so many different ways, and yet every time it gives you one of the most satisfying results. To make the best use of activated charcoal here are few ways to incorporate it into your beauty regimen, how to use it?, what are its benefits and side effects for health?
Beauty benefits of activated charcoal
1. Cleanses skin deeply
Activated charcoal has become one of the most resorted to ingredients by a lot of cosmetics companies in their charcoal face wash and other products due to its superior cleansing qualities. It penetrates deeply into the skin and removes not just dirt and grime but also oil and bacteria. It makes the skin flawless and smooth.
2. Treats pimples and acne
Activated charcoal goes deep into the skin and pulls out even minute oil and dirt particles. This leads to the pores being unclogged and free. Making the skin more healthy and less prone to acne and pimples. It also has pH maintaining properties and prevents the skin from turning greasy and dirty.
3. Reduces oily skin problem
One of the best-activated charcoal benefits is its ability to remove oil and make a face look more matte and fresh. There are a lot of face washes and face cleansers available on the market, containing activated charcoal that leaves oily skinned ladies, looking less oily and shiny but more fresh for a long time.
4. Clears blackheads and whiteheads
So this is probably one of the most popular uses of activated charcoal and has been trending for almost a year now. The deep root action of this ingredient pulls out the tiny black and whiteheads out of your skin making the mask a sight to surprise the hell out of you. It is extremely effective in cleaning out the tiniest of dirt and pulling out the peskiest blackheads. Here is a video that shows you the best results of this ingredient.
5. Anti aging
Activated charcoal helps in improving production of elastin and collagen. It improves skin elasticity and reduces wrinkles and fine lines, it boosts blood circulation and improves discoloration and skin texture. It acts as a great anti-aging product giving you the most visible results in lesser time.
Also, Read: Top 8 Anti Aging Foods For Your Skin
6. Tightens pores
Use of activated charcoal boosts the Collagen and Elastin production of your skin. This makes the skin tighter and less saggy. It also helps in tightening pores and making them less prone to damage.
7. Whitens underarms
A miraculous result of using activated charcoal is lightening underarms. It does the brilliant job by cleaning out any dark patches and pigmentation off your underarms. The skin whitening is almost instant, and it makes us really happy how well it does its job. Refer to this video we found on you-tube that shows you exactly how great the results are.
Learn : How to remove underarm tan
8. Exfoliates
Activated charcoal is known as a great exfoliant as it removes dead skin cells. Its ability to successfully pull out the tiniest of particles make it best suitable for exfoliation as it can drag out not just the dirt from inside the skin but also the dead cells and other grime. This makes for a great scrubbing medium and gives your skin the glow it deserves.
How to use it?
Face mask-
Take a tsp each of Multani Mitti and Activated charcoal powder.
1 tsp of Honey and some water to bring it to paste consistency.
Apply a thick layer all over your face and let it dry.
Wash it off with cold water and pat dry.
The Multani Mitti acts as a vacuuming medium and pulls out the oil out of the tiny pores. Activated charcoal, on the other hand, exfoliates and pulls out deep-rooted dirt and grime. It's a perfect charcoal face pack that gives your face a natural glow.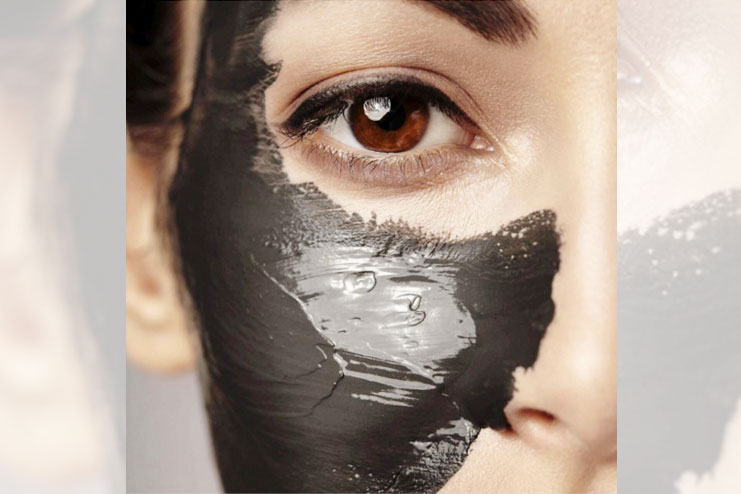 Cleanser-
Take 2 to 3 tsp of coconut oil and add 1 tsp of activated carbon powder.
Add 2 tsp of baking soda and a few drops of essential oils.
Apply this all over your face and neck and massage in circular motion for 5 mins.
Wash it off with warm water and apply a mild moisturizer.
The coconut oil hydrates your skin, and the charcoal powder pulls out all the clogged pores. The warm water makes the entire process even more effective, giving you the best of this charcoal face wash benefits.
Blackheads peeling mask-
Take an around 2 tsp of Fevicol glue or any other craft glue. (do not use industrial or fabric glues)
Add a half to one tsp of activated charcoal powder and form a paste.
Apply it over your nose, t zone or your forehead too.
Leave it to dry.
It forms a film on drying, and you can easily pull it off and peel it.
The black colour makes it difficult to see the blackheads, but the whiteheads are visible very clearly. And most times the results are shocking. It pulls out even the tiniest ones that we never even knew existed.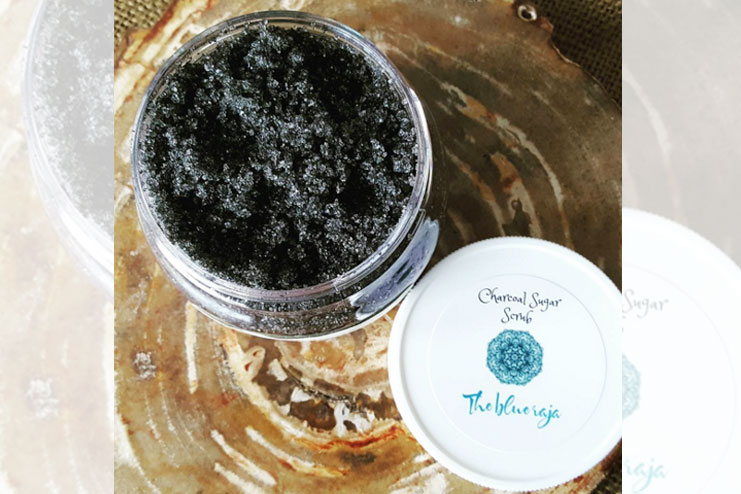 Scrub/ exfoliator-
Mix together a spoonful of organic sugar and activated charcoal powder each.
Add a half spoon of olive oil and few drops of essential oil. Mix it well.
Apply over your face and massage for ten mins.
Wash off with warm water.
The charcoal exfoliates out the skin impurities, and the sugar acts as an abrassive surface that facilitates the scrubbing.
This also acts as a great body scrub due to the coarse nature of the sugar. Do not forget to use it all up at once.
Detoxing bath-
To your warm bathtub, add a tsp of activated charcoal powder and 2 cups sea salt.
Add a few drops of lavender essential oil and mix it all together.
Soak in the muddy looking water for 20 mins and rinse yourself later with clean water.
Since the salt and water can cause an ionic balance, drink a glass of fresh lemon juice afterward.
The bath detoxifies your inner dirt and makes the body more balanced and healthy.
Health benefits of activated charcoal.
1. Removes bloating and gas problems-
A great remedy to reduce gas formation after a meal is by consuming about 500mg of activated charcoal with a full glass of water. This charcoal binds together the gas by products along with the food and passes it out of the body. It reduces gas caused bloating and other gas problems.
2. Prevents hangovers and Alcohol Poisoning-
Activated charcoal does not adsorb to alcohol, but there are mostly additives like sweeteners and other chemicals added in it which are reduced by this powder. It removes the possibility of alcohol poisoning by evicting these toxins out of our body.
3. Water filtration-
Activated charcoal is also used in a lot of countries for the treatment of potable water. Activated Charcoal is great in removing fluoride from water and making it fit for drinking purposes. Fluoride can cause a lot of healthy ailments and should not be consumed. Although it does not remove other bacteria and viruses so it cannot be used just on its own.
4. Whitens teeth-
One of the other instant result giving uses of activated charcoal is whitening of teeth. We have seen so many people give it a try and come out with great results. Brush your teeth with this miracle powder madsorbs all the plaque and bacteria that causes yellowness of teeth. It reduces all the impurities and makes your mouth squeaky clean.
5. Anti aging of body-
Due to its great power to remove toxins from the body, it is also great in preventing cellular damage to liver and kidneys. The flushed out toxins improve their health and help us get rid of any ailments related to them. It is also related to imparting better cognitive skills and greater functioning of kidneys.
6. Fights cholestrol-
In a study, it was proven that activated charcoal was successful in removing the bad cholesterol and increasing the good cholesterol. Do not consume it with any other prescription drugs as it may prevent proper working of them by adsorbing them out.
Side effects of activated charcoal?
Activated charcoal is a rather easy substance to apply on skin. It does not show any side effects on applying to the skin externally. It is great for almost all skin types and does not cause any visible bad interaction with it. But if you are planning to consume this supplement then you should consult a doctor first. There are a few side effects you may notice if you are already consuming activated charcoal.
I. Black Stools due to the carbon and also sometimes Constipation.
II. Excess removal of water can lead to dehydration of body, s always consume it with enough water.
III. Breastfeeding mothers should avoid consumption without consulting a doctor.