While Marriage is one of the best days of your life, the new Indian idea of an elaborate wedding that spans over a week long celebration can sometimes become a little tiring. But, Engagement, on the other hand, is actually a party that every bride and groom can enjoy. It is just close friends and family, a nice place some food and cocktails and the best thing is you have time to just relax and not run around doing ten thousand rituals. So for this laid back party where you have ample of time to get dolled up and pose for some great pictures, don't forget to get these 6 types of pictures every bride should get clicked on her engagement day.
1. Getting Ready-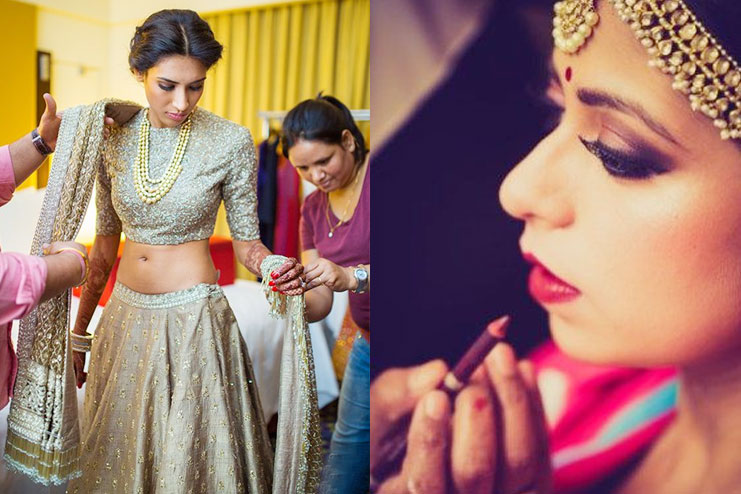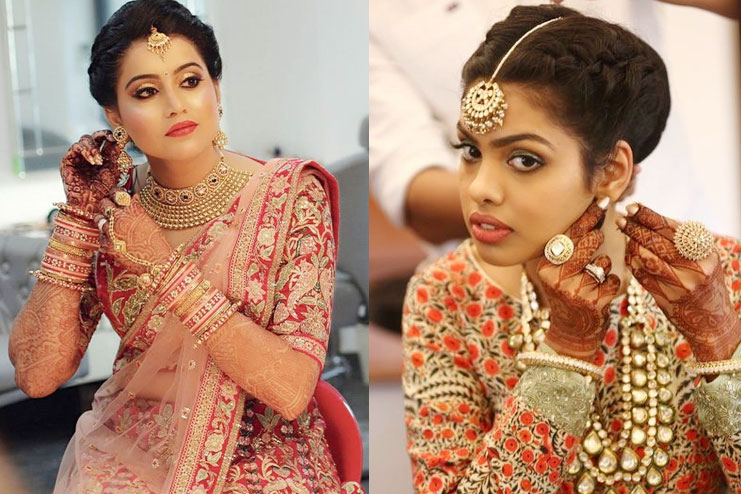 While this can be a typical wedding picture style, but don't forget you might be wearing proper bridal dresses and traditional colours on the wedding ceremony, Whereas in the engagement, you might be trying out a different colour or a smoky eye that you wouldn't otherwise wear. Why miss a chance to get a perfect candid picture of getting ready in one of the trendiest gowns or some out of the box colours. Remember, you're going to be the bride soon, you have to feel like one now, and this can give you an example of what it is going to be on the wedding day. So go ahead and get yourself clicked getting ready.
You may like: Amazing Hacks To Care For Your Expensive Bridal Jewelry
2. With your girls-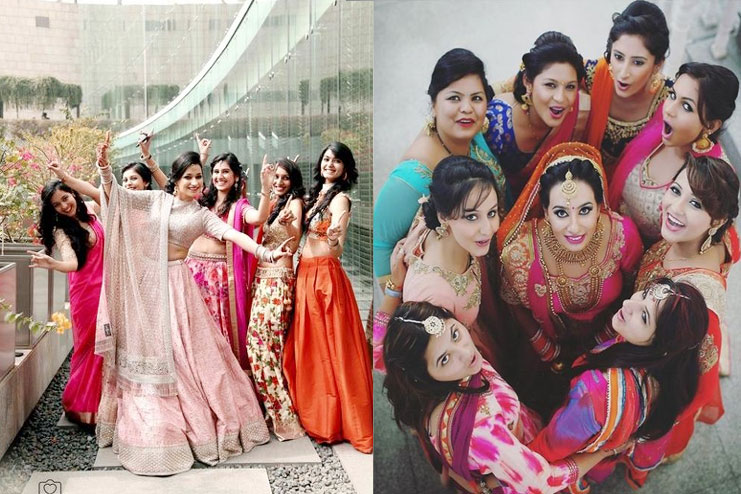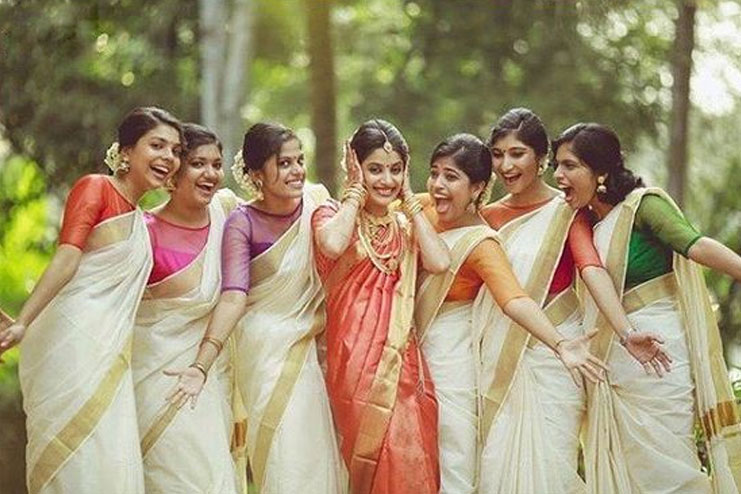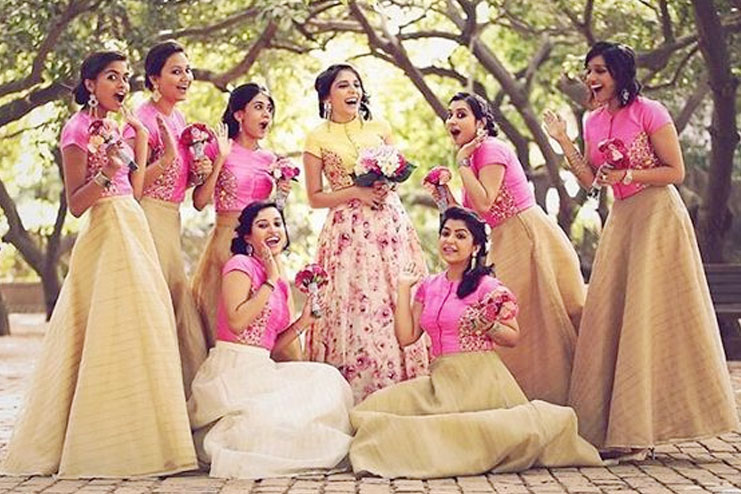 One of the best engagement picture ideas, Engagement ceremony also can become a mini photo shoot day for you with your girlfriends. It is the perfect day to capture how much all of your girls mean to you. You can ask them to wear the same dress or even otherwise. The best time to click a picture with all your buddies, because not everyone is around in your city and they have travelled so far for just this day. So, make the best of the opportunity and click some smashing pictures.
3. Swirl Around picture-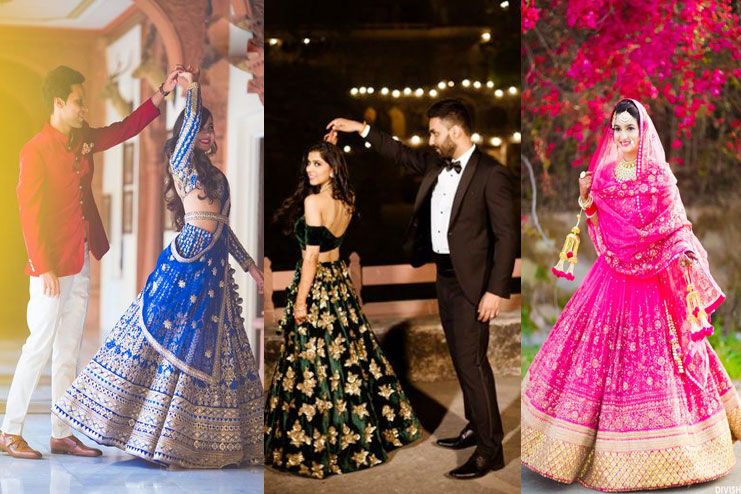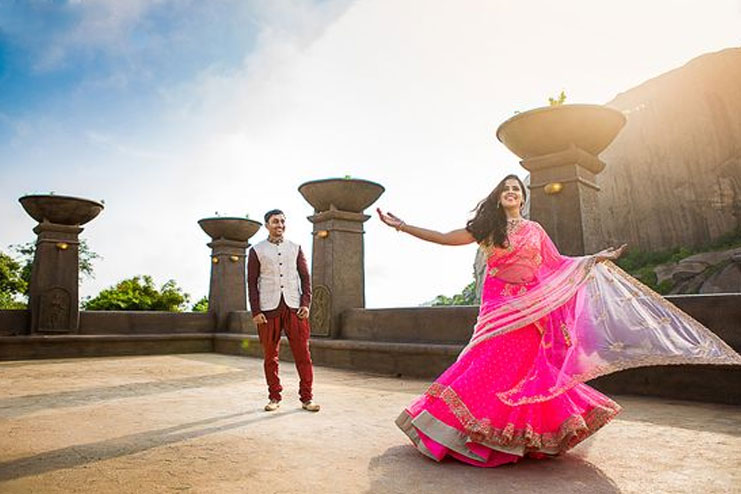 We just love a bride swirling around the picture so much we just want to keep on looking. It is having your perfect princess moment before you actually get married and become a more responsible adult. Just let your joy show when you swirl around in that kalidar lehenga or that puffed up cocktail gown. Don't shy away from clicking this picture. Everybody deserves a moment of their own. Just swirl around and let your true emotion show. You can either get it clicked with your partner or alone. You can also click it with your daddy, like a true princess.
Related Article: 11 Fabulous Indian Bridal Hair Accessories You Will Absolutely Love
4. Offbeat Couple Picture-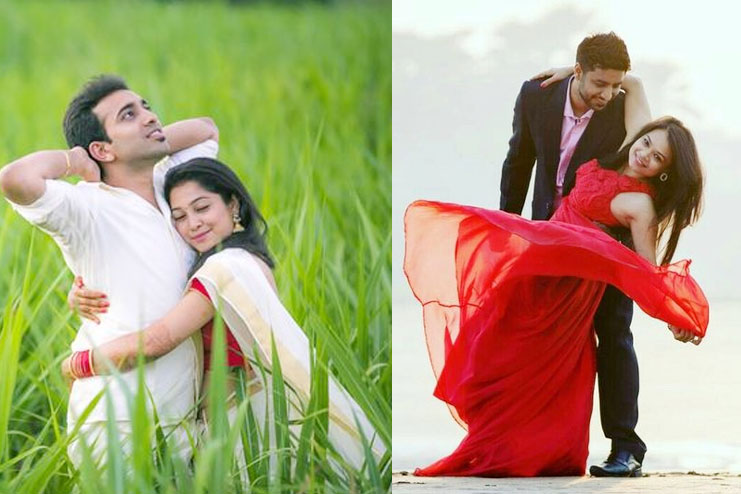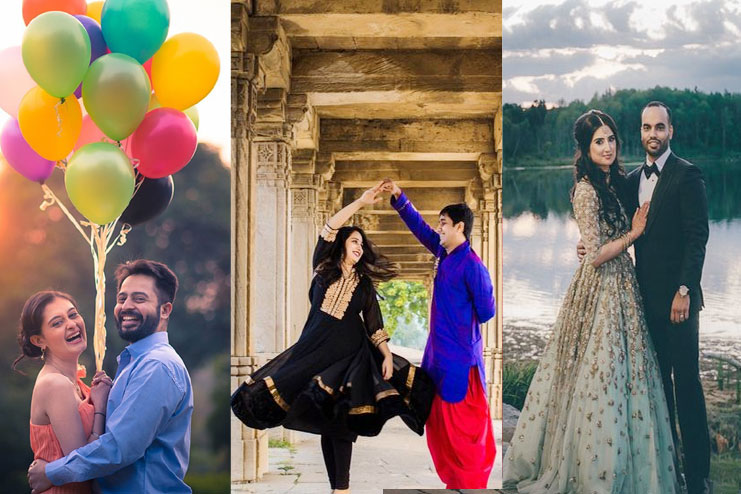 Well, this goes around without saying. A couple picture everyone is going to get clicked. But we want to suggest getting a couple shot at an unusual place. The engagement gives you the flexibility to go out of the venue. On the wedding day, you may not be allowed to go out after applying the haldi. SO make the best of this opportunity and get outdoors. A nice valley nearby, A midnight sky, a river or forest anything that catches your attention, even a busy street. Just pick up a spot you won't click a picture at otherwise. How about the place you guys first met?
5. One with the rings-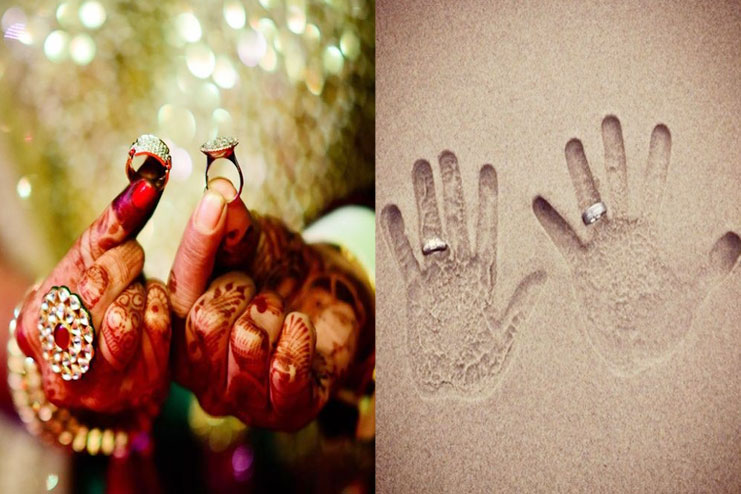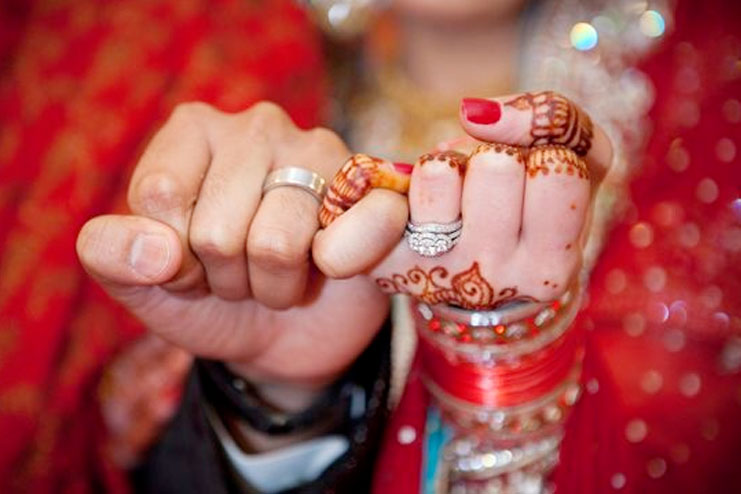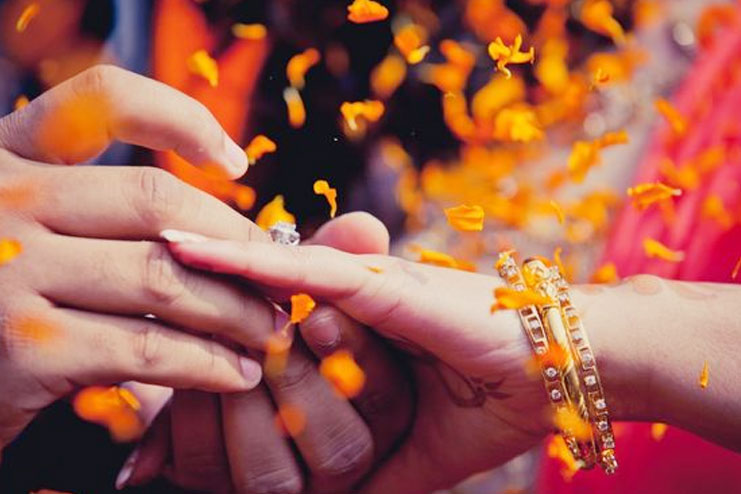 So this has happened with a lot of people we know. In the crazy celebration, a lot of them just forgot to click a nice and meaningful ring picture. Don't let that happen to you. Assign this task to a friend and get a picture clicked. If your engagement and wedding is a few months apart, this picture can also serve as a nice save the date card. It is a perfect way to remember the day with the most important detail. The rings.
6. The Perfect Kiss-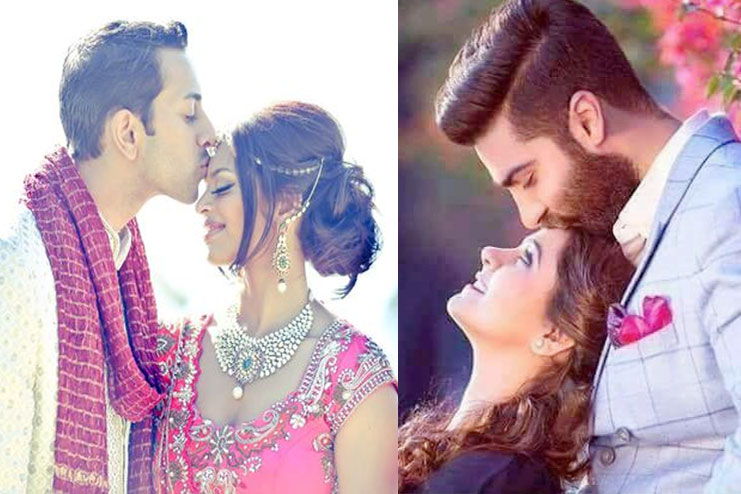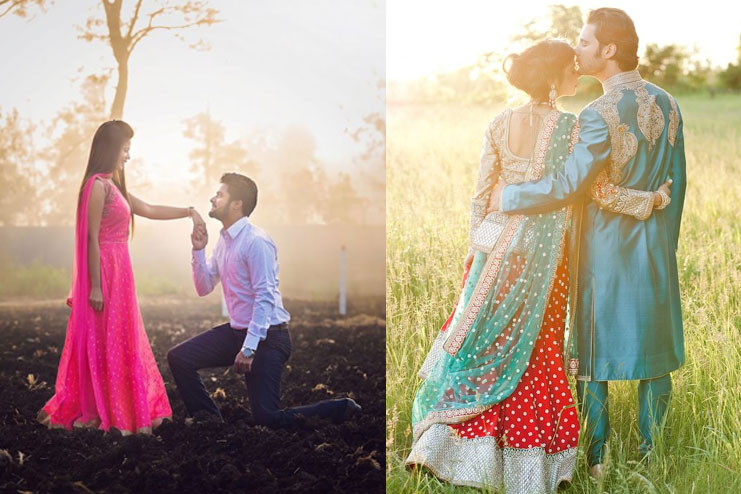 This is a must have. Don't shy away now, A perfect picture that captures your cute bond with a perfectly placed kiss. A nice peck on the forehead, a flying kiss or even an Eskimo kiss. Whatever you're comfortable with. This perfect picture will be a priced possession for your future generations, when you're old and wrinkled you can look back at this literally perfect young picture of the day it all started and how nicely after all, with a kiss.
We hope you find these superb photo ideas for engagement helpful and click away from awesome pictures till the night. Wish you a happy married life.