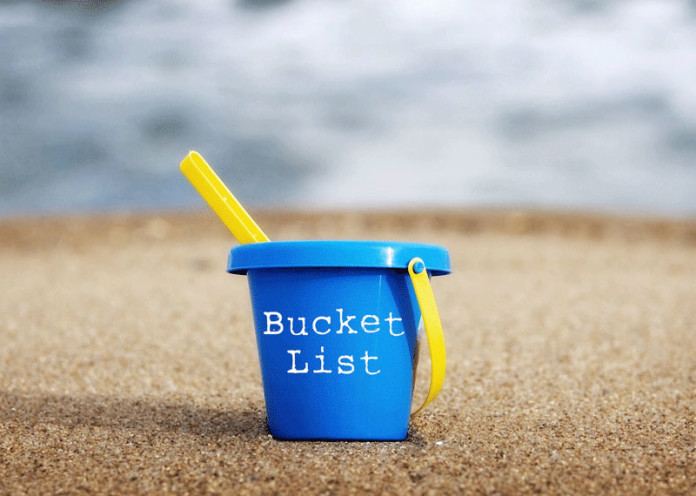 Having a bucket list makes, life simpler because you know what you would want to do and what you have done so far in life. Well, do you have one? If you take the time to make one, you will know how simple and easy it makes your life. Most of the items in your bucket list can be related to personal stuff like life, love and some may be career wise, money, investment, travel etc. You may have thoughts of setting up a life for yourself or finding out a way to become rich. It can be crazy or it can be simple. A bucket list is not defined. You don't have to be specific with anything when it comes to a list. You can have relationship goals, or traveling the world goals. It all depends on you and only your thinking.
Bucket list also has personal opinions like – reducing weight, running a half marathon, going on a trip to all the cold places around the world, speaking to your ex, dating a few people, picking out the best lingerie, loving yourself, hooking up again, drinking on a road where no one sees you and so many more. It can have wishes and the things you have always wanted to do as well. May be you want a special hairstyle, or maybe you want to color your hair. Whatever it may be, a bucket list can have anything and everything. The things that you think is important for you can be one of the items in the bucket list. So, what actually are the benefits of creating a bucket list? If you are unaware of them, then here's your guide to knowing the top benefits of creating a bucket list.
Why Should You Create a Bucket List?